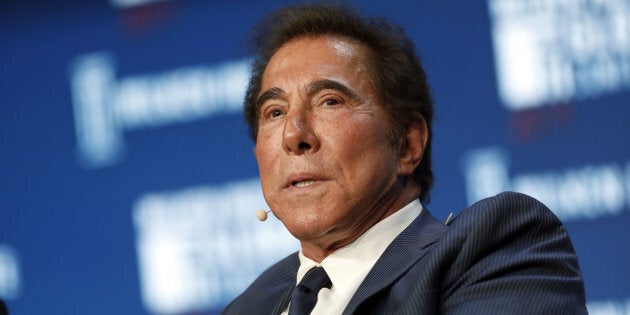 Billionaire Steve Wynn resigned his post as finance chair for the Republican National Committee on Saturday, one day after The Wall Street Journal reported numerous allegations of him sexually harassing employees at his Las Vegas casinos over several decades.
RNC chairwoman Ronna McDaniel issued a brief statement on Wynn's resignation.
"Today I accepted Steve Wynn's resignation as Republican National Committee finance chair," she said. Picked by President Donald Trump, Wynn served in his position for just one year.
On Friday, The Wall Street Journal published sexual harassment accusations against Wynn stemming from interviews with dozens of current and former employees who said they had experienced or witnessed abuse by the billionaire. His actions allegedly ranged from unwanted touching to soliciting sex acts from women who worked in service jobs at his establishments.
Wynn vehemently denied the accusations and issued a statement that, in part, blamed his ex-wife for spreading the story. She is currently suing Wynn over stock shares.
"The idea that I ever assaulted any woman is preposterous," Wynn, 76, said in the statement.
The casino owner threw his support behind Trump in the 2016 election, donating around $833,000 to Republican funds, according to Forbes.
"We find ourselves in a world where people can make allegations, regardless of the truth, and a person is left with the choice of weathering insulting publicity or engaging in multi-year lawsuits," Wynn said. "It is deplorable for anyone to find themselves in this situation."