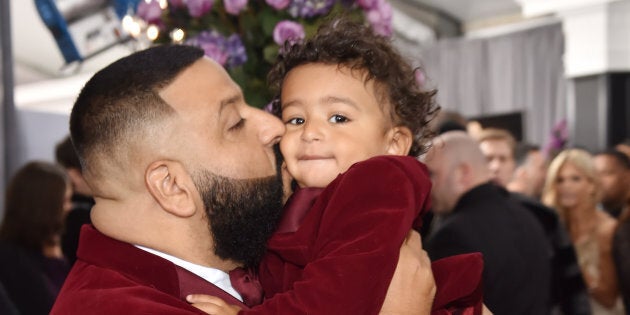 Making his umpteenth award show appearance, one-year-old executive producer, Asahd Khaled, wore a matching wine velvet suit with his superstar dad, DJ Khaled. The budding artist, who was, in our opinion, one of cutest attendees of the night, posed with Khaled and his mother, Nicole.
He also walked the press line with his dad, answering questions with mostly nonverbal cues, making for some entertaining interviews. In fact, Asahd made such an impression on Sunday, Vogue awarded him best hair. (Sorry, Gaga.)
This is not the first time Asahd, who Twitter calls the "world's son," stole our hearts at an award show. With each appearance, his suits get more and more adorable.
Take a look at some of our favourite Asahd style moments below.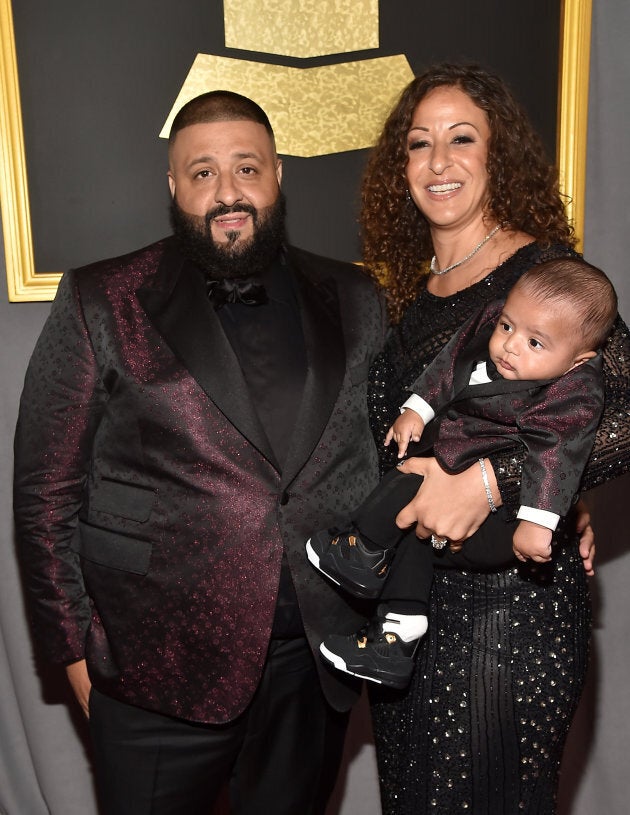 Asahd made his Grammy — and first ever award show — debut last February, when he was a mere three months old.
The tiny tot and his dad wore matching purple jackets and black pants. Already one of the most mentioned babies in the industry, it quickly became clear that Asahd was destined for fame and fortune.
iHeartRadio Music Awards 2017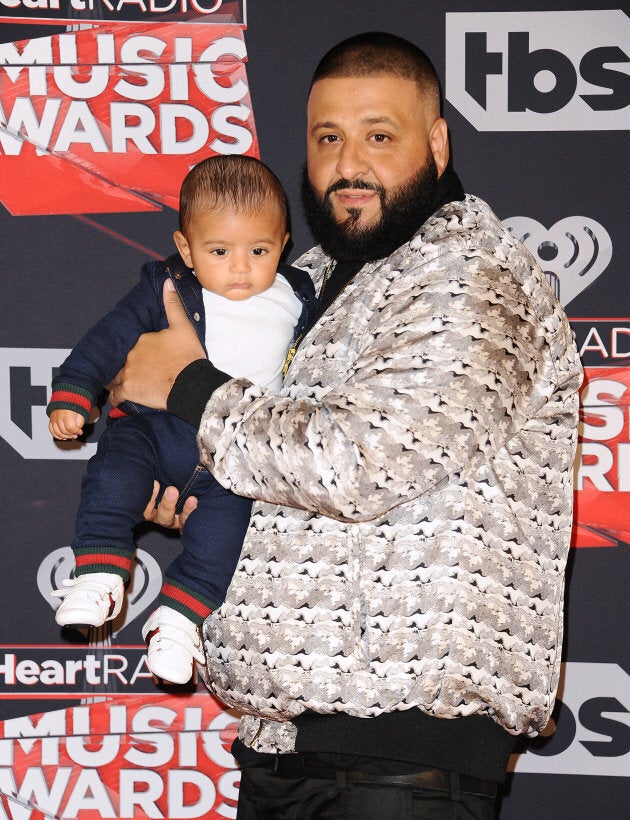 At only four months old, Asahd headed to the iHeartRadio Music Awards in March, wearing a dark blue ensemble with red accents. When Asahd and his father introduced Ed Sheeran as a performer, Billboard deemed it one of the night's best moments as the twosome looked the definition of #FatherSonGoals.
Seeing Asahd uplifted by such a legend in music as Khaled, who spoke on his love and admiration for his son, was heartwarming to watch.
Nickelodeon's Kids' Choice Awards 2017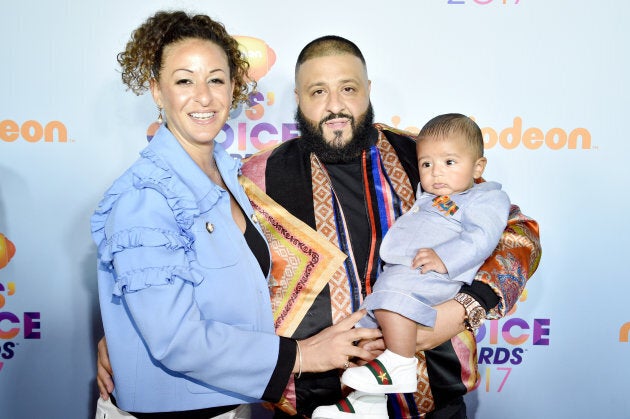 Last March, Asahd attended the Kids' Choice Awards rocking Gucci sneakers and a light grey suit, prompting Cosmopolitan to name his appearance as one of the reasons he was the best baby of 2017.
"All of his posts and appearances were a beacon of joy in a time of darkness," Cosmo said. We could not agree more.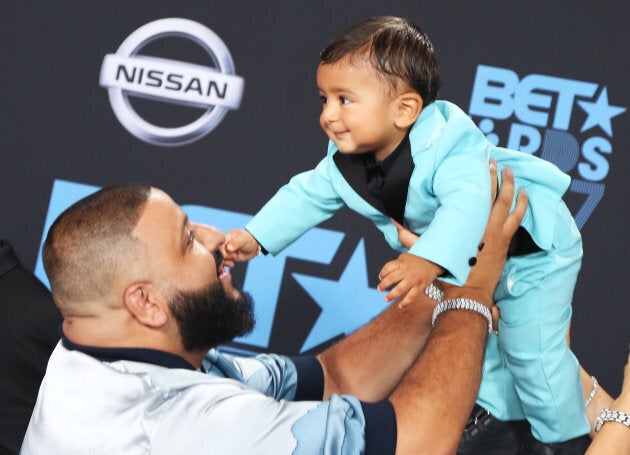 At the time, the adorable toddler styled his hair slicked to the side, in contrast with the naturally beautiful curly mane he sported at this year's Grammys.
In August, Asahd wore a $2,290 US custom Gucci suit to the MTV VMAs."Khaled wore a pair of dragon and cartoon silk embroidered pants ($670) and matching suit jacket ($1,050) paired with a white cotton buttondown ($260), baby racer-stripe, blue leather lace ups ($275) and navy cotton socks ($35)," Billboard reported.
Most of us wore a suit from Sears or Gap Kids when we were younger, but when you're a budding mogul, you dress like one, too.
American Music Awards 2017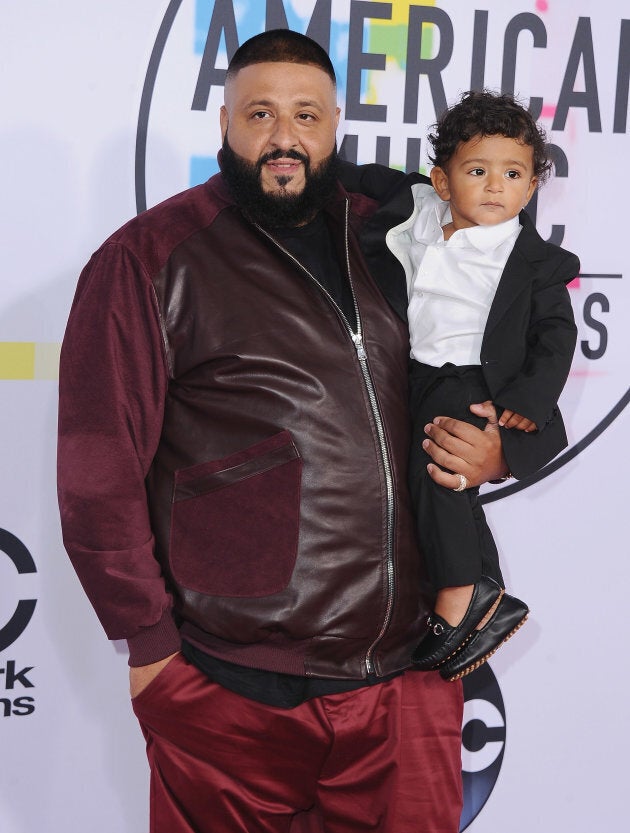 In November, Asahd hung out with Khaled in a classic black suit and a white dress shirt, thus closing out his tour of award shows.