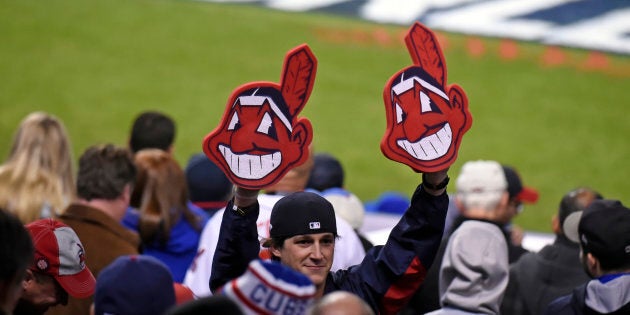 The Cleveland baseball team will stop using their Chief Wahoo logo on game jerseys and caps starting in 2019, according to The Associated Press.
The decision has the support of the MLB, which has urged the team to decrease its use of the logo in recent years. Notably, the logo won't be going away entirely. The ban extends only to on-field displays, meaning Chief Wahoo will still be a fixture on merchandise that's available throughout northern Ohio.
"Major League Baseball is committed to building a culture of diversity and inclusion throughout the game," MLB Commissioner Robert Manfred Jr. said in a statement Monday.
"Over the past year, we encouraged dialogue with the Indian's organization about the Club's use of the Chief Wahoo logo. During our constructive conversations, [team owner] Paul Dolan made clear that there are fans who have a longstanding attachment to the logo and its place in the history of the team," Manfred continued. "Nonetheless, the club ultimately agreed with my position that the logo is no longer appropriate for on-field use ... and I appreciate Mr. Dolan's acknowledgement that removing it from the on-field uniform by the start of the 2019 season is the right course."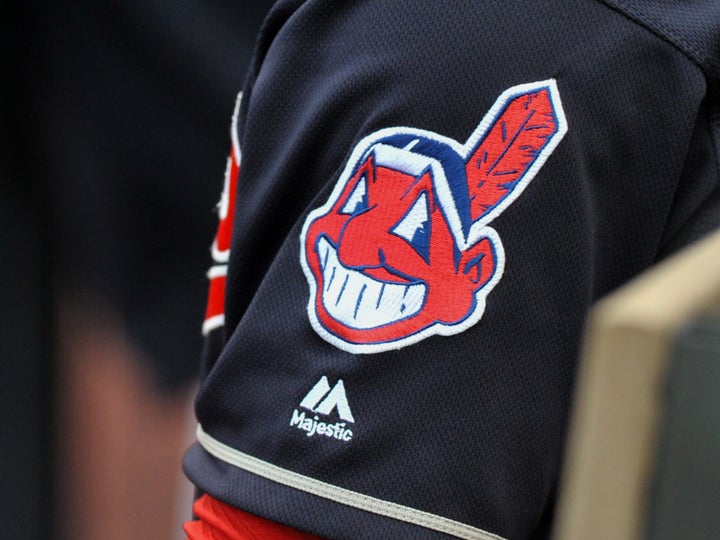 Manfred acknowledged the logo's deeply problematic nature in April 2017, when the league awarded the 2019 All-Star Game to the Cleveland baseball team, and in related meetings pressured the team to "transition away from the Chief Wahoo logo," MLB spokesman Pat Courtney said.
At the time, Bob DiBiasio, the Indians' senior vice president of public affairs, indicated the team would be receptive to a future change.
"We certainly understand the sensitivities of the logo ― those who find it insensitive and also those fans who have a long-standing attachment to its place in the history of the team," he said in a statement.
"We fully expect to work with the Commissioner throughout the remainder of this season on finding a solution that is good for the game and our organization."
The long-simmering issue escalated in the fall of 2016 during the American League Championship Series between the Toronto Blue Jays and the Cleveland team, when an indigenous Canadian filed suit, seeking to prevent the logo from being used during games in Ontario.
Also On HuffPost: