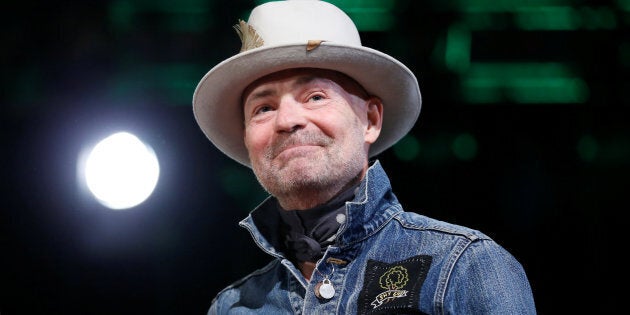 Fans were waiting with bated breath to see if our beloved Gord Downie would be honoured in the Grammys In Memoriam montage this Sunday.
As the tribute played, musicians who were honoured included Tom Petty, Fats Domino and Linkin Park lead singer Chester Bennington, all of whom died in 2017.
Where was Gord? Did he make it in?
Then, a collective sigh of relief. There he was. Brief, and missed by some, but unforgettable.
For some, Downie's inclusion reopened some recently healed wounds while others were grateful that he made it at all.
Some people felt the Tragically Hip singer, who died of brain cancer last October, deserved more time in the montage:
Another Canadian did play a role in the performance that closed the memorial segment and show. Alessia Cara, who earlier in the evening won the Grammy for best new artist, joined fellow artists and Khalid and Logic to perform their song "1-800-273-8255."
The song is named after the U.S.' National Suicide Prevention Lifeline, and has helped increase calls to the toll-free helpline, which is available to anyone in emotional distress. "The impact has been pretty extraordinary," the director of the Lifeline has said.
We reckon Gord would have approved.