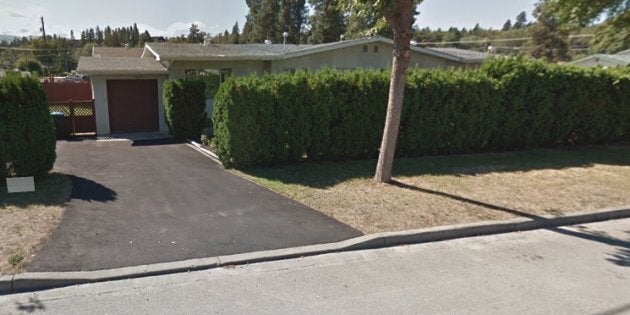 A Kelowna, B.C. homeowner whose unconventional "for sale" sign drew a lot of attention online has taken it down, saying he was tired of the drama it created.
Kane Blake declined a formal interview with HuffPost Canada, but did say he has received death threats after posting the notice, which read "Home for Sale, by Owner, Because Neighbor is an Asshole."
There was an influx of people driving by his house after Global News included the street he lived on in one of their reports, he said.
Blake claims he put the home up for sale because the neighbour, a man in his 60s, has been harassing his family since they moved in five years ago, he told InfoTel News. The sign went up in his front yard on Friday.
"I have cops and bylaw here almost every day," he said. "The sign is funny, but my kids don't feel safe. My mother-in-law doesn't feel safe. I'm sick of it."
Blake told InfoTel News that thanks to the neighbour, the police have investigated him for drug smuggling and bylaw enforcement has been called many times.
The neighbour was also seen taking photos of his home, he told Kelowna Capital News.
"My kids won't even walk to school, they're terrified," Blake said.
A friend of the neighbour said in an interview with Global that he thought bylaw officers weren't doing enough about alleged violations in the area.
Blake told the outlet he's had offers on his home.