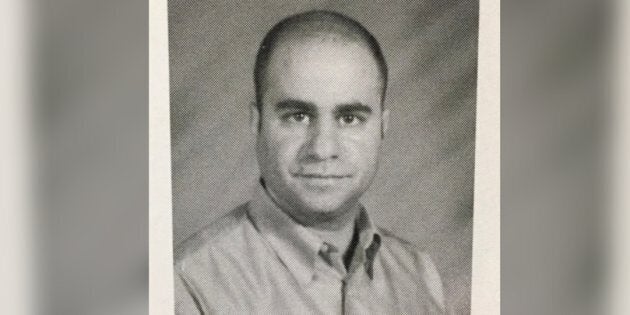 Two teachers and a former student are accusing a London, Ont. high school principal of inappropriate behaviour including sexual harassment and abusing his authority, an investigation by HuffPost Canada has found.
Michael Deeb is a well-known figure in the community as principal of H.B. Beal Secondary School, and has served as chair of the Muslim-Educators Council and an instructor in Fanshawe College's School of Public Safety.
He has been under scrutiny since December 2017, when allegations of sexual harassment were publicized by a London poet and teacher. Deeb was forced to step down as vice-chair of the police board while the Ontario Civilian Police Commission investigates if he violated a provincial code of conduct for police board members.
But HuffPost Canada has learned of other troubling claims of misconduct from between 2011 and 2015 as well.
"He groomed me and after that, exploited me emotionally."Najwa Zebian
A former student, who considered Deeb her academic mentor as a teen, alleges that he attempted to date her in 2011, several months after she had graduated.
"There's something sick to me about gaining the trust and admiration of a vulnerable young woman and then attempting to be a more personal part of her life — once you're in the clear," she said.
In 2012, another teacher who worked under Deeb claims that he complained to her about his married sex life, and talked about his sexual appetite.
"I don't need to be told about his masturbation practices or how much sex he needs," she told HuffPost.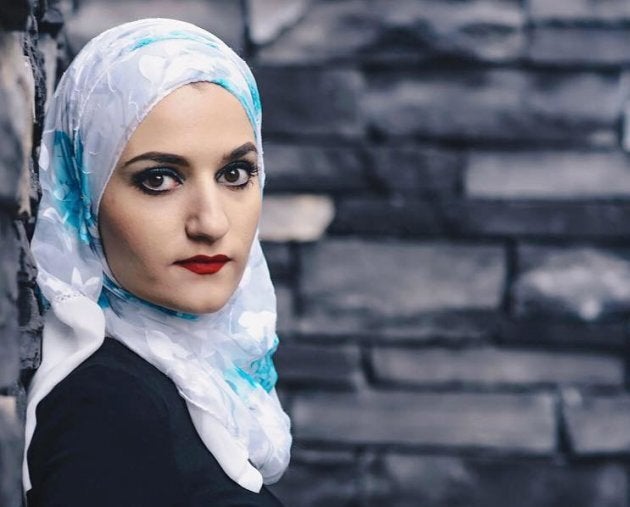 Najwa Zebian, who first went public on Facebook with allegations of emotional and verbal abuse, said: "He knew what cultural and religious boundaries he was crossing from the start. He did it anyway. He dug for deficiencies in my life and filled the gaps."
In an interview, she alleged that he took advantage of their power imbalance, "He groomed me and after that, exploited me emotionally."
Deeb's lawyer, Faisal Joseph, denied that his client sexually harassed the women, highlighting that Deeb has been "exonerated" by two independent investigations.
"Today, a mere allegation without any proof in this political climate of the MeToo controversy can end 25 years of a positive reputation and good works in the community," Joseph said in an interview. "And quite frankly, I think some of these allegations are demeaning to the MeToo controversy's seriousness and legitimacy."
(*HuffPost has agreed to use pseudonyms for two of the women in this story as they fear for their professional reputations.)
As a teenager, Maggie says she struggled with anxiety, causing her to miss school fairly frequently. As vice-principal, Deeb helped give her special accommodations, such as proctoring exams at her parents' house, bringing her homework and even taking her out of class for walks around the school when her anxiety would get particularly bad.
She describes Deeb as "tremendously supportive."
But things changed the summer that she graduated from high school and turned 19, she says.
Deeb invited Maggie, her sister, and her sister's boyfriend to his family cottage, where they had drinks with Deeb and his wife. Once she started post-secondary studies that fall, Deeb allegedly began sending her texts late in the evenings about not being sexually satisfied with his wife and feeling lonely.
It's not until I'm a bit older now that I recognize how young I was and that power differential.Maggie*
Over several months, she says that he flirted with her, and she reciprocated to a degree at first, but that the two never became intimate. However, the attention started making her feel uncomfortable and she began ignoring his messages.
"I was getting a lot of texts from him about 'why aren't you speaking with me?' 'What have I done?' 'Can I take you out for dinner?' 'Can we see each other?'" she alleges. Maggie said that by December, he stopped texting her. At the time, she showed the messages to her parents who confirm they had a conversation about it.
"It's not until I'm a bit older now that I recognize how young I was and that power differential," she said, calling the vice-principal's alleged behaviour an "abuse of power in both gender, age and social status."
Joseph responded to the allegations: "We will not be responding to every allegation that comes from years ago, from ill-motivated and anonymous sources. None of this involves a scintilla of criminal behavior and the timing of these 'allegations' are more than suspect."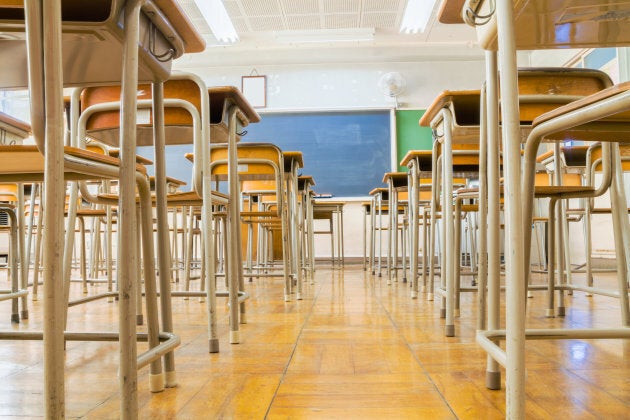 The Ontario College of Teachers, which certifies teachers and sets their ethical standards at all publically funded schools, doesn't directly prohibit its members from engaging in sexual relationships with former students unless they're younger than 18, spokeswoman Gabrielle Barkany said in an email.
The college does, however, advise members considering such relationships to exercise professional judgement. In this context, Barkany described Maggie's alleged scenario as potentially "problematic from a misconduct perspective."
"A member can face allegations of professional misconduct if they are alleged to have engaged in grooming behaviours toward a student, even if a sexual relationship is not alleged to have taken place until after the student has graduated or is otherwise no longer under the member's authority," Barkany said.
"If the college were to receive an expression of concern, we would carefully examine any allegations."
Maggie* and her parents considered going to the school board, but ultimately decided against it because she was still struggling with anxiety. They felt that going public would have consumed her attention and potentially sidelined her academic focus. "That just wasn't something I felt I had the mental capacity to do," she said.
"There was a lot of guilt associated at that time with me — because I didn't come forward so many years ago," she said. "And if I had made a complaint at that time — even if nothing had come of it — that would have been something in this man's file."
Sarah, a high school teacher, says that she is speaking out after so many years because she wanted to show Zebian she was not alone — and also because she had heard rumours involving Deeb and former students.
"I think that the safety of other people may be an issue," she told HuffPost. "That's why I'm coming forward because, as a teacher, I cannot sit back and think that he tried to woo a student and has never been penalized for his behaviour."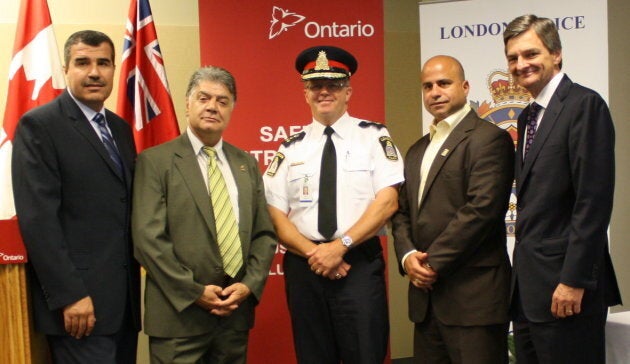 Considering his stature in the community, Sarah felt Deeb had a lot to lose professionally and feared how he'd react after she filed her sexual harassment complaint on June 26, 2012. At the time, Deeb was vice-principal at Saunders Secondary School and her direct superior.
Her complaint alleges that earlier that year, Deeb had berated her in public, telling her, "I control you — I am your supervisor," in front of several students. She was in shock and called a union representative from the Ontario Secondary School Teachers' Federation to document the alleged intimidation.
She said she didn't pursue it further because she didn't want to escalate the situation and that he later apologized for using the word "control."
Deeb told staff that spring that he was being promoted to another school. Sarah claims that after that, Deeb asked her out to lunch and private drinks, which made her feel uncomfortable. She said she felt he was looking for something intimate.
But it was a later conversation in Deeb's office that prompted her to formally file a sexual harassment complaint against him with the Thames Valley District School Board (TVDSB).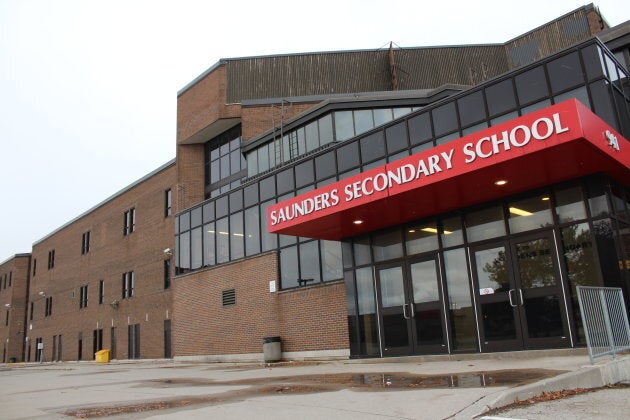 She had wanted to speak to him about a school-related matter and her upcoming teacher performance appraisal. Instead, a "distraught" Deeb allegedly brought up how he hadn't had sex with his wife in months since their separation, and "emphasized that he needs more passion than what he was getting," Sarah wrote in her 2012 complaint.
Deeb then described a fight that he and his then-spouse had at a wedding dinner, according to Sarah.
"(His wife) had embarrassed him and started talking about how much he masturbates in the shower and how 'it was none of her f**king business because he needs a lot of sexual release,'" Sarah recalled to HuffPost Canada.
Uncomfortable with the details, Sarah used the opportunity to tell him that asking her out had crossed professional boundaries, and then she left the room. Deeb did not respond.
"I want nothing to do with you. Nothing, nothing, nothing," she remembers thinking.
And if my client was guilty of anything, he was guilty of confiding in what he thought was a friend ... of his personal matters during his marital breakup.Faisal Joseph, lawyer
Sarah said that she was deeply unsettled because Deeb was scheduled to review her teaching performance. She called her husband at work, her principal, and a union rep. Within days, she filed a sexual harassment complaint, which prompted the school board to ask for a third-party investigation. But the results of the report weren't what she'd hoped for.
"They said there was no sexual harassment. That he was just considering me 'his friend' — but I don't need to be told about his masturbation practices or how much sex he needs," she said, pointing out she had never given him a reason to bring up those topics up. "It's a poor excuse."
The investigation found that that Deeb's comments were not a prelude to a sexual advance. Joseph echoes the findings in defending his client: "And if my client was guilty of anything, he was guilty of confiding in what he thought was a friend ... of his personal matters during his marital breakup."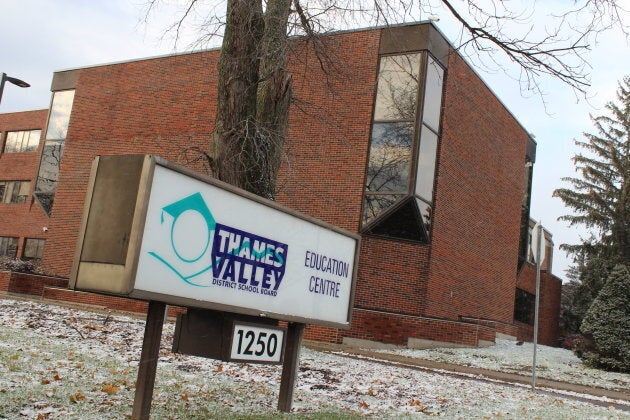 According to the TVDSB's harassment policy, sexual harassment includes, "verbal remarks, slurs, references, jokes or conduct ... conveyed through any means or media, any of which is of a sexual nature ... which is known or ought reasonably to be known to be unwelcome in that it may cause insecurity, discomfort, offense or humiliation."
"Appropriate disciplinary action is taken for unacceptable or unprofessional conduct, whether it is considered sexual harassment or not," TVDSB human resources superintendent Lynne Griffith-Jones said, without addressing whether any of Sarah's allegations were disputed in the board's final reports.
"Of course, comments by our staff about sexual matters are not appropriate for discussion with students, parents, staff or community members — whether in the workplace or not."
Sarah was told after her complaint that Deeb would be given sensitivity training. Joseph said that his client wasn't suspended or docked any pay.
Frustrated with the report's outcome, Sarah went to the union, demanding Deeb never supervise her again — which they agreed to, she said. "I was also told ... that if there was one more incident he would be fired."
Four years after Sarah's sexual harassment complaint, another teacher — Zebian — filed one as well against Deeb.
Zebian met Deeb in 2012 at a seminar that he was giving at London's teachers' college. He was 20 years older than her, and a fellow Muslim. She says that he was revered by both the Islamic and educational communities.
"He demonstrated power," she said in an interview. "This is someone in front of me who I was proud was representing our community."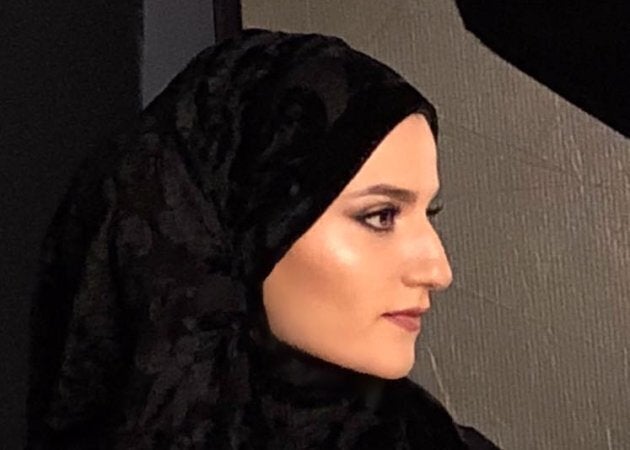 They ran into each other at public events, where Zebian said Deeb persisted in asking her to tutor his children in Arabic. In early 2014, she agreed; he in turn connected her with a school board job a few months later, she said.
Zebian alleged that Deeb began to pursue a more personal relationship with her, blurring professional lines through frequent texting and suggestive comments. She did not outright reject him early on.
"There was a fear of him thinking anything bad of me because I'm thinking of him as this big power authority. I felt like I had to please him," she said. "In a normal situation, you'd be able to tell someone 'no' ... without having to fear that that respect is going to go away."
Suggestive comments alleged
According to Zebian, he once told her she sounded like his girlfriend, and in another instance, while he scanned her body up and down, said that there were things he wanted to tell her that he loved about her.
"'What would a colleague of mine think if they saw me out with you? They would say, who is that hot girl that you're with? And I would tell them, yeah, she is hot!", he allegedly told her.
In late 2014, Zebian "gathered up the courage to tell him that it wouldn't work." Deeb confessed he still had strong feelings for her, but wouldn't act on them, she claimed.
Joseph alleged to HuffPost that Zebian was actually the instigator, who was rejected by his client. The lawyer also alleged that Zebian was the one harassing the vice-principal.
"The man rejected her advances," Joseph told HuffPost, alleging that Zebian has been mischaracterizing the incidents for two years on social media without naming anyone. "Then she finds out that he's going to get married within a few days and goes public with (her Facebook post)."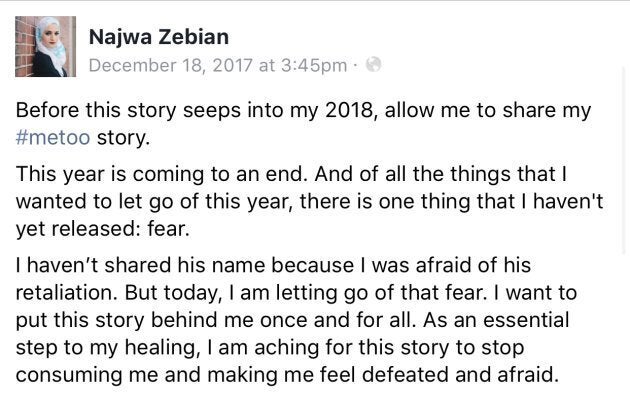 Several months after she said she wasn't interested in him, Deeb transferred to the school Zebian was supply teaching at and become her direct superior. She claimed he was verbally abrasive toward her on a regular basis because she rejected him.
A dispute over a loan compounded that. Deeb would fluctuate from ignoring to berating to confiding in her — the whiplash between his different attitudes was jarring.
In November 2016, she filed a sexual harassment complaint with the school board, believing that his attitude towards her could be traced back to her romantic rejection, she said. The school removed Deeb during an investigation, but by January 2017, he was back at work without any reprimand.
Allegations were 'thoroughly investigated'
Griffith-Jones said that while the board couldn't comment on personnel matters, "Ms. Zebian's allegations were thoroughly investigated under the Board's procedures by an independent expert investigator."
The superintendent said that an employee could face dismissal if a probe found evidence of harassment, adding that "if individuals come forward with complaints, those complaints are investigated and appropriate action will be taken."
In addressing the allegations collected by HuffPost, Deeb's lawyer said, "You have two independent different authorities and tribunals that have had two different women's complaints, with no sexual touching, and both of them exonerated him."
When you take a position like a psychologist or a high school principal, you're held to a higher ethical standard ...Maggie*
HuffPost Canada learned on Friday that Deeb resigned from the boards of Huron University College and St. Joseph's Health Care Foundation. The organizations did not disclose the reasons behind the move.
Deeb started a paid leave of absence on Tuesday as principal of H.B. Beal Secondary School. The school board would not disclose the reason or duration of the leave, and whether it was mandated or voluntary.
The women who spoke to HuffPost said they have come forward with the claims after years of silence because they're concerned about Deeb continuing to work with students.
"When you take a position like a psychologist or a high school principal, you're held to a higher ethical standard and there's a reason for that: You're in a position of power and you can influence people," Maggie said. "I feel uncomfortable with the thought of him working so closely with young women."
Police commission probe continues
Deeb remains off the London police board while the Ontario Civilian Police Commission examines whether he violated a code of conduct.
"The requirement to step down is not discretionary and does not indicate any finding of wrongdoing on the part of the Commission. It is an automatic requirement for any investigation under section 25 of the Police Services Act," commission spokeswoman Silvia Cheng said in an email to HuffPost.
She added that the probe "will proceed as quickly as possible" and that it will consider all relevant information and witnesses, including other potential accusers.