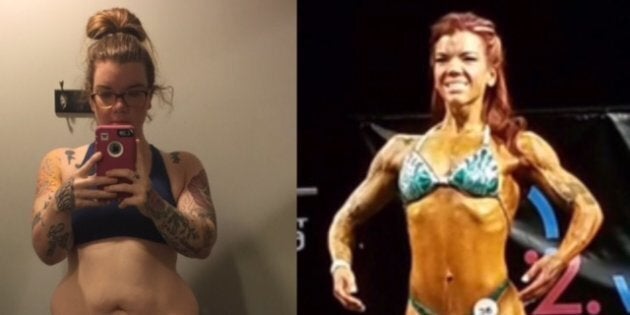 HuffPost Canada's Lost It series chronicles the stories of everyday Canadians who have struggled with their weight — and won. We talk to people about what they eat, how they exercise and generally, what their healthy lifestyle is to maintain their weight now that they've lost it.
Occupation: Supervisor at a residential treatment facility
Heaviest weight: 311 pounds
Current weight: 129 pounds
I got progressively bigger as I grew up. I was a typical "chubby" kid, but once I moved out and went to a private boarding school in Grade 12, then onto university, and subsequently my own apartment, my weight skyrocketed.
For me, it was more a collection of final straw moments, for example, I couldn't walk around New York City on vacation without getting winded, and I couldn't go to the beach with friends because I was too embarrassed (and I think people avoided inviting me because they knew).
Ultimately, I was having trouble conceiving and I knew it was because of my weight.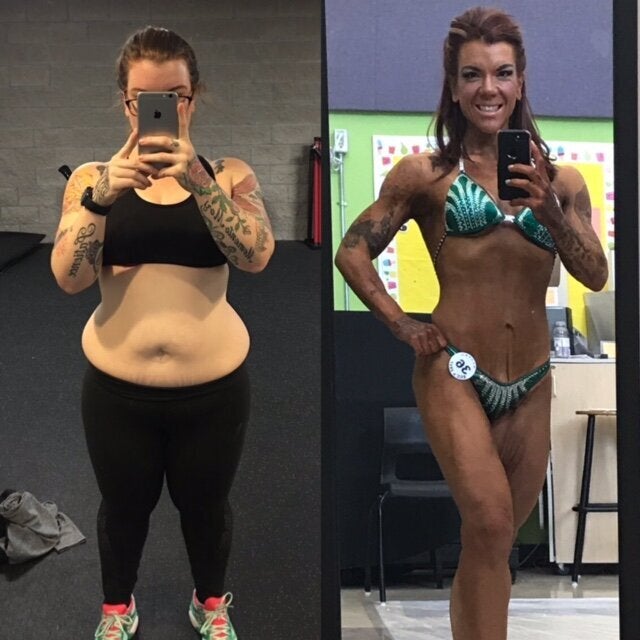 I started tracking my food intake and going to the gym. At first I could barely walk 15 minutes on a treadmill and do a light circuit of weights, but that is how it started.
Then I progressed to cutting fast food out (except for once a week), cut out a lot of starchy carbs, sweets, etc. I also started to count calories and add more physical challenges.
In the first year on my own I lost 151 pounds I then got pregnant and had my son, lost the baby weight, got pregnant again with my daughter, then had a terrible time trying to get back into shape.
Check out more inspiring women: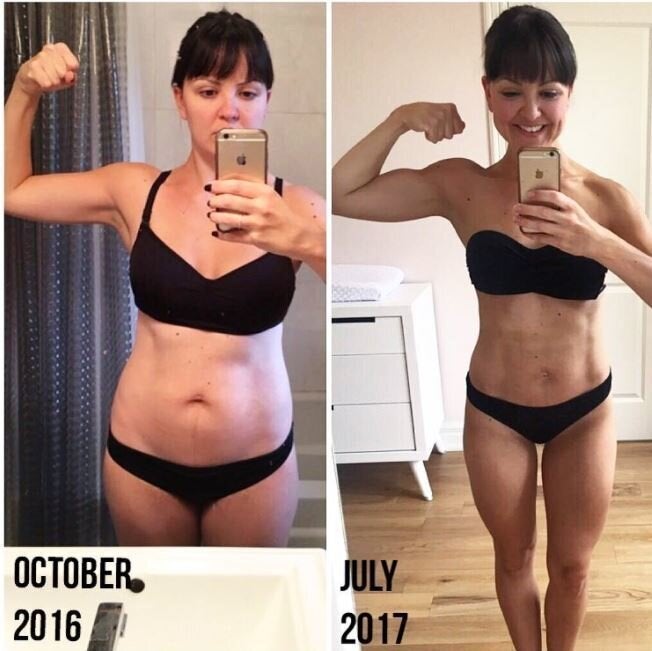 Inspiring Lifestyle Success Stories
In the fall of 2016 I researched various personal trainers in the province and found 360 Fit in Dartmouth, N.S., and contacted them. When I signed up I was 205 pounds and I was able to lose 89 pounds with them in under a year, and get myself in the condition of being able to compete in a figure show.
When I had first started my journey, seeing before and after photos was incredibly motivating to see what was possible. I wanted to share my own progress with others in the hopes that maybe a few women like myself might get inspired to start their own journey or continue to stay motivated themselves.
What was the hardest adjustment?
Having to make "real food." When I was heavier, I used to make a lot of quick meals, chicken fingers, fries, fast food, etc. Making healthier food can take some time and planning.
I cut out fast food and started eating more vegetables, fruit, lean protein, greek yogurt, etc.
At first I counted calories and tracked my progress through the Myfitnesspal app. Now I count my macros but still track through the app.
For years I did it on my own, but I kind of plateaued so I hired a trainer in 2016.
Before I started losing weight I had played some high school sports, volleyball, rugby, etc. After graduating my fitness was almost at a zero.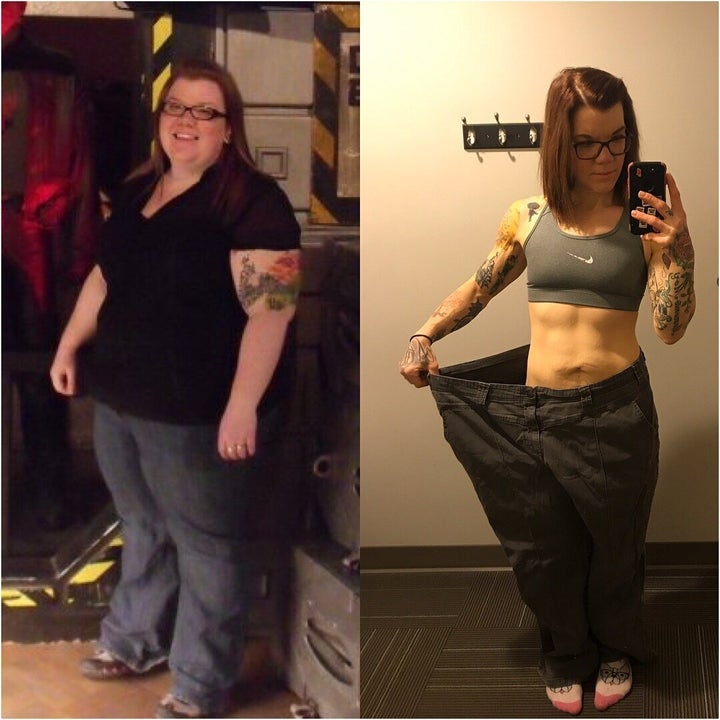 Currently I lift heavy weights and do lots of different conditioning. I'm also training for power lifting meets and a half marathon.
I love working out — it's therapeutic and I love chasing personal records. I love seeing my body change and adapt to the challenges I put it through.
Knowing where I started and not wanting to ever go back there motivates me to keep going. My kids and my husband and my fit family motivate me every day.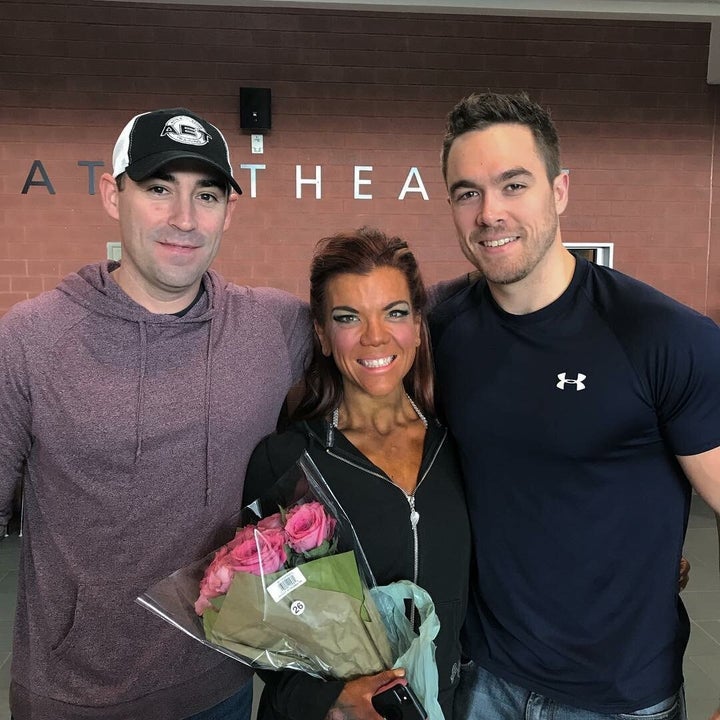 I track my macros, go to the gym every day, and go to my coach for personal training once a week. I also run (especially now with running season coming up).
How I maintain my lifestyle:
Just being consistent, staying the course and not giving up. Continually setting new goals and challenging myself keeps me interested and motivated.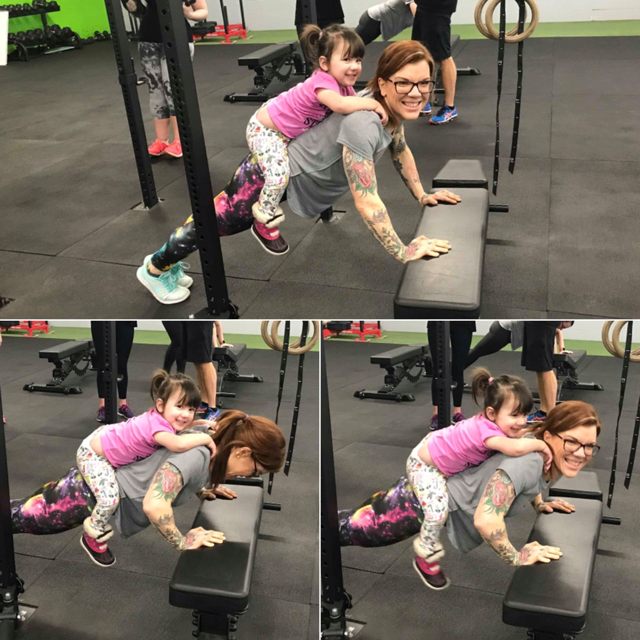 I'm most proud of getting myself to a place where I could have two healthy pregnancies and two healthy kids. I have even taken my kids to the gym and they are becoming very active and interested in healthy living themselves.
The best advice I can give is that one small change can make a big difference and not to give up. I read on Instagram yesterday that if you blew a tire on your car, you wouldn't throw the whole car out, you would fix the tire and keep moving.
I think health and wellness is a lifelong thing — no fad diet or exercise program will last forever, but keeping yourself on track will!
This interview has been edited and condensed for clarity.