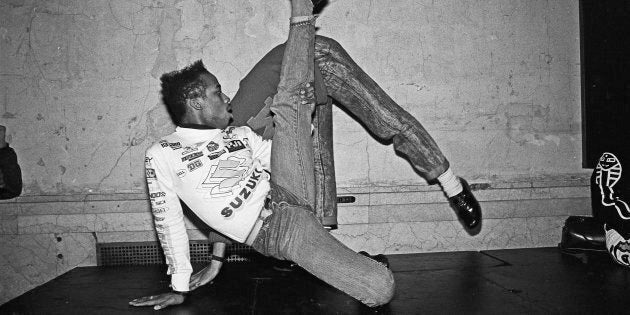 "It's God in motion. The universe enacting its magnificent. It's tense, it's messy, it's a problem. It's liberative and oppressive at the same time."
This is house ball. And pop culture wants a piece of it.
Mainstream music and television have appropriated from the house ball community for years without ever referencing them as inspiration, according to Michael Roberson Maasai Milan, a New York City-based public health practitioner, educator and activist. This has created challenges for identity, inclusion and opportunity for members of the community, which was created by black trans women.
Roberson is the founder of House of Blahnik, Maasai and Garcon. He spoke to HuffPost last October as part of the Black Love Matters unconference, a course, created by Black Daddies Club founder Brandon Hay and offered by Toronto's York University, that explored black love, identity, community, and racism and discrimination faced by black Canadians.
He's returned to Toronto for Hay's follow-up to the course, the Journey To Black Liberation symposium at Toronto's Harbourfront Centre, which takes place today, to participate in a panel on HIV and black people in the Americas, and serve as judge for the Black Liberation Ball alongside house ball legend Leiomy Maldonado.
House ball is "black church," Roberson says. Let us pray.