Marriage and family life can certainly affect your career, but now an NBC commentator is suggesting that it can affect your athletic performance, too.
Broadcaster Bode Miller is in hot water over his comments about Austrian skier Anna Veith. According to Miller, "it's challenging" for the female Olympian to compete because she's married.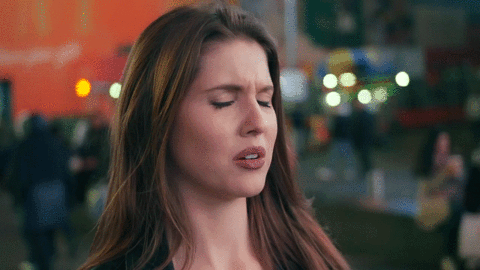 Veith was a gold medallist at the 2014 Winter Games in Sochi, but came in 15th after competing in women's giant slalom in PyeongChang on Wednesday. The stark drop in ranking is what caused Miller — who is a former U.S. Olympic skier himself — to speculate what affected her performance.
While he mentioned Veith's 2015 knee injury, where she tore two ligaments in a training crash, he also noted that she tied the knot in the time between the 2014 and 2018 Games.
"I want to point out she also got married," he said. "And it's historically very challenging to race on the World Cup with a family or after being married. Not to blame the spouses, but I just want to toss it out there that it may be her husband's fault."
Silence followed Miller's comments and he later apologized on air, calling it an "ill-advised attempt at a joke."
"I do apologize," he said. "I was an athlete that competed after marriage, and I know how beneficial it is. I know the support team you need."
He also clarified his comments on Twitter:
To be clear I was not seriously blaming Anna Veith's lack of results on her husband. It's a changing of priorities that is historically hard, male or female.

— Bode Miller (@MillerBode) February 15, 2018
Despite this, some viewers were up in arms over his statement and took to social media to express their outrage, noting that the comment was both sexist and nonsensical.
It could be her husband's fault...? Um, what? Such an incredibly uneducated, insensitive comment. But yeah, Bode Miller...because women are so easily distracted by men and stuff...@NBCOlympics @MillerBode #chauvinistmuch

— Mrs. Mustard Tiger (@wareagleblonde) February 15, 2018
Did anyone else hear @MillerBode mansplain why a skier was doing poorly bc she got married this year? @NBCOlympics no one would say that about a male skier. #shame

— Caroline Painter (@CarolinePainter) February 15, 2018
@nbc Giant Slalom commentator just said an athlete's performance may be dependent on that fact that she got married. #WTF #2018 #KMN #FireThatGuy

— Siobhan Connellan (@SioConnellan) February 15, 2018
Did the @nbc announcer just say being married hurts women's slalom careers? WTF #OlympicGames2018

— byrdy (@chbyrd75) February 15, 2018
Veith's knee injury is likely the main reason for her drop in results. The 28-year-old sat out of the 2015-2016 season due to her knee and didn't return to competitions until December 2016. At that time, she noted, "Physically I am still some way below the level before my injury, but there has been clear progress in training in recent weeks and I want to return."
Last year, Veith underwent surgery on her left knee, noting that the procedure was "the only chance to continue living my dream," NBC Sports reports.
This isn't the first time an NBC commentator has faced backlash over their on-air comments during the PyeongChang Games. At the opening ceremony, broadcaster Joshua Ramo enraged Koreans and many others after he made a comment about Japan that failed to recognize the country's troubled history with South Korea. Ramo has since been pulled by NBC.
Also on HuffPost: