The most-anticipated event of the year just got a little spicier.
What do you think about that? ... NOW YOU KNOW HOW I FEEEEEL. Say you can handle my love. Are you for real (are you for real)?
Sorry, we can't help ourselves.
Spice Girl Mel B. (known to those of us who came of age in the late '90s and early 2000s as "Scary Spice," but officially known as Melanie Brown) got the rumour mill flowing during an episode of "The Real" Tuesday.
When asked by the hosts if she knew anyone going to the wedding, Brown nodded and said "I'm going" and added that all five of the Spice Girls were invited as the audience screamed (and the 16-year-old version of us screamed ... fine, current us also screamed).
"Why am I so honest?" Brown said.
Then after some back and forth about which host Brown should take as her date, Loni Love asked the question we all had on our minds: would the Spice Girls be performing at the reception?
And Brown just threw some papers she'd been holding in the air as if she was in defeat WHICH TELLS US EVERYTHING WE NEED TO KNOW!
The internet responded to the big reveal as expected: with equal parts excitement and wit.
If the rumors are true, this won't be the first time Prince Harry hangs out with Scary, Sporty, Baby, Ginger, and Posh Spice.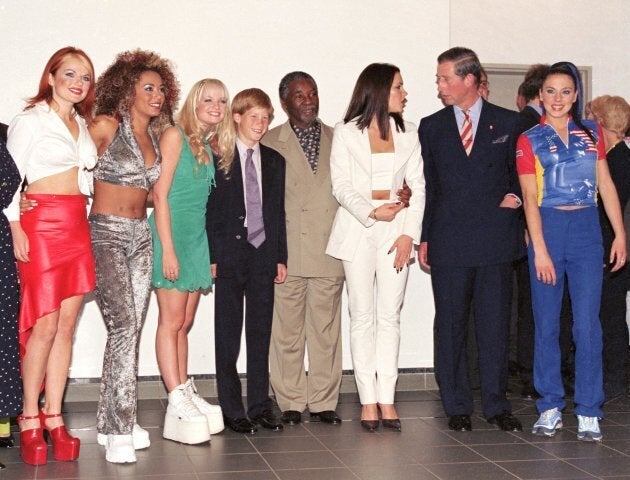 Ahhh, look how excited little Prince Spice (Ginger Spice is already taken, OK?) was!
Earlier in February, the Spice Girls revealed that they might be reuniting after Ginger Spice (Geri Horner, formerly Halliwell) posted a photo of the group with the caption "girl power is alive and well."
The singers, all five of which haven't performed together since 2012, will reportedly be taking on some new projects together including TV shows in China and a "greatest hits" album, The Sun reported.
But it looks like their most exciting project might be getting booked to be wedding singers, and we are 100 per cent on board.
Will they wear fascinators, though?