The countdown is on to Prince Harry and Meghan Markle's wedding. And while many of us have dreamed about getting an invitation in the mail, a lucky few people will actually receive them.
"Prince Harry and Ms. Markle have invited 2,640 people into the grounds of Windsor Castle to watch the arrivals of the Bride and Groom, and their wedding guests, at the chapel and to watch the carriage procession as it departs from the castle," the note read.
The royal couple has always made it clear that they want the public to feel part of their wedding celebrations, which is why they previously revealed that they will be taking a carriage ride through Windsor on the day of their May 19 nuptials.
Prince William and Kate Middleton did the same on their wedding day in April 2011, as did William and Harry's parents, Prince Charles and the late Princess Diana, in July 1981.
But while there will be over 2,000 members of the public who will have the honour of watching Harry and Markle say "I do," Kensington Palace noted that there were strict stipulations as to who was invited.
The biggest group consists of 1,200 people "from every corner of the United Kingdom." The couple specifically requested that invitees in this group will come from a variety of backgrounds and ages, and will include "young people who have shown strong leadership, and those who have served their communities."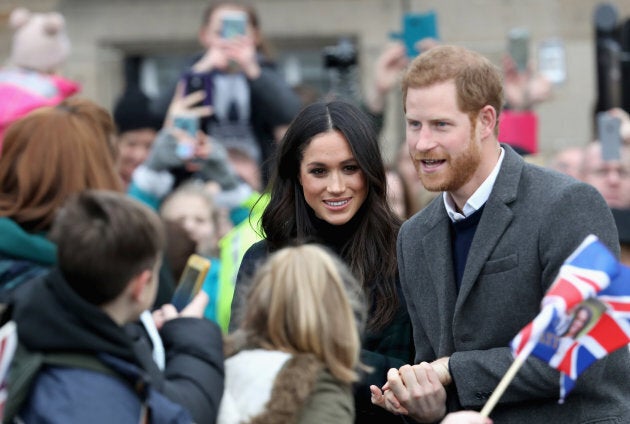 Harry and Markle will also invite 200 people who work closely with the charities and organizations they are associated with, as well as 100 kids from two schools in the Windsor area.
It's not surprising that the royal couple is inviting so many young people to their nuptials. After all, Harry and Markle have always shown an interest in today's youth, and for their second joint royal engagement earlier this year, they chose to visit a London underground radio station that supports young people.
Harry is also a patron and head of a number children's charities – including WellChild and Sentebale – and Markle has previously worked with World Vision Canada to support and empower girls.