"Freedom to exist. In all facets, in all ways. However that looks to each and every single one of us." That's what black liberation means to Samson Brown.
Brown was a panellist at the first Journey to Black Liberation Symposium, which took place in February 2018 at the Harbourfront Centre in Toronto. It included activists, artists, and educators, who discussed the black experience. Brandon Hay, founder of the Black Daddies Club — a forum for black fathers — created the event to link black communities together, and enable them to discuss their shared oppression and ways forward.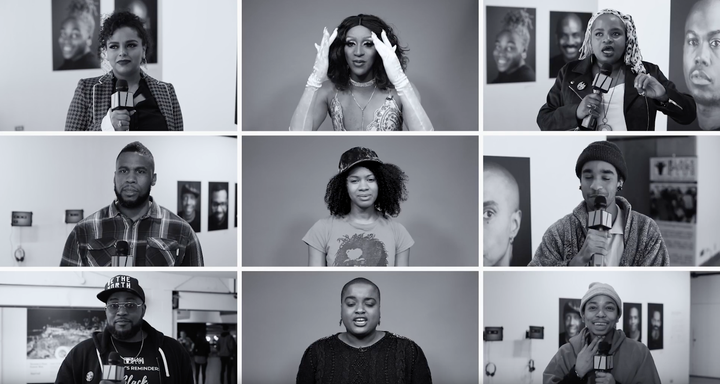 For Hay, black liberation has to acknowledge the many forms of blackness.
Past panel sessions covered several aspects of blackness, including black portrayal, black feminism and black masculinity. Black masculinity again, as well as fatherhood and themes of love, honesty and healing will all be up for discussion at this year's event.
"If we want to challenge the ways in which black men are often portrayed - as angry, as violent, as bestial, then we need to deal with anti-black racism. If we understand that we are embracing a person, not a caricature, then we are already on the way," Dr. OmiSoore Dryden, also a panellist, said.
Watch the video above to learn more from the attendees, which include in order:
Samson Brown, panellist, member of the LGBTQQIP2SAA community, self-described Jamal Of All Hustles
Brandon Hay
Harmony Adzido, social service worker and York University student
Dr. OmiSoore Dryden, Assistant Professor, Thornloe University at Laurentian
Stephen Jackman-Torkoff, panellist, artist, graduate of the National Theatre School of Canada.
Rania El-Mugammar, an artist, anti-oppression and equity educator