MONTREAL — In many ways, the birthday party at a Montreal seniors home on Sunday was like any other, complete with balloons, gifts and cake.
But there was no way to fit enough candles on the cake, as each of the guests of honour is set to turn at least 100 years old this year.
The party at the Waldorf seniors residence was held to celebrate 20 of its oldest residents, who have lived a combined 2,030 years.
Viola Desmond's sister among guests of honour
Among the guests of honour was Emily Clyke, a survivor of the 1917 Halifax explosion and sister of Viola Desmond, who recently became the first black woman to grace Canada's $10 bill.
There was also Ruth Horwitz, who turns 105 on Monday and still remembers lamplighters who used to turn on the street lights.
"They used to come when it was getting night and they'd light the lamps," she said.
"Now they just go on by themselves."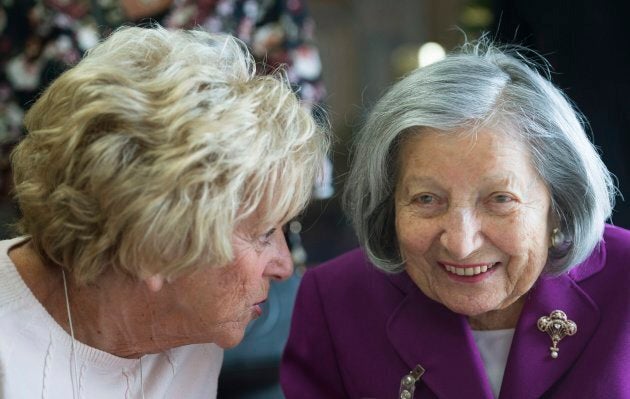 The 13 women and seven men, who all wore nametags listing their age and birthday, were surrounded by friends, family and dignitaries who travelled to attend the party.
Guests sang "Happy Birthday" and mingled with the centenarians, who were also presented with certificates of congratulations from Prime Minister Justin Trudeau, Montreal's mayor and the Queen.
When asked the secret to a long life, several of the guests of honour agreed that a good attitude was key.
"As my mother said, you have to make the best of everything, whatever the situation is," said Horwitz, who wore a bright purple suit to the party.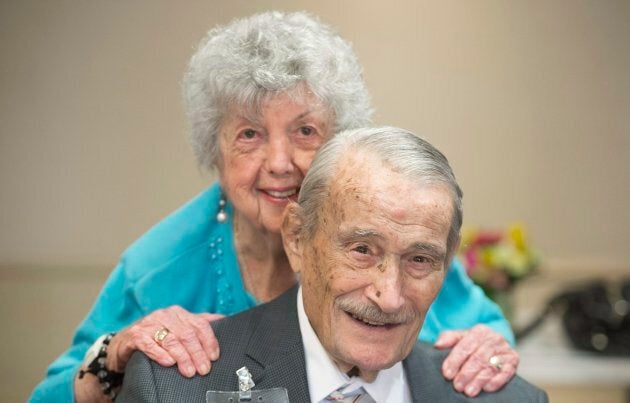 Sadie Wohl, who recently turned 103, agreed.
"It's good, honest living," she said. "Being a good person and acting natural."
Many of the residents, including 101-year-old Donald Brown, said they'd lost friends and family along the way.
But Brown, a widower with a penchant for cracking jokes, said he keeps busy by staying active and meeting new people.
"My favorite thing is going to the front desk and asking when the exercise classes are," the former literature professor said.
We have to be respectful, but we have to consider them like any other citizen.Francine Charbonneau, seniors minister
Currently, only 0.02 per cent of the Quebec population lives to be 100 years or more.
But that's a number that could go up as more seniors are living longer and healthier lives, according to Quebec's minister responsible for seniors.
Francine Charbonneau said the government is trying to prepare for that reality by funding home health care and other initiatives that will allow people to live longer in their own residences.
"We have to start thinking they can live independently, because they're in good shape for the age they have, and they have some stories that are out of this world," she said at the party.
"We have to be respectful, but we have to consider them like any other citizen."