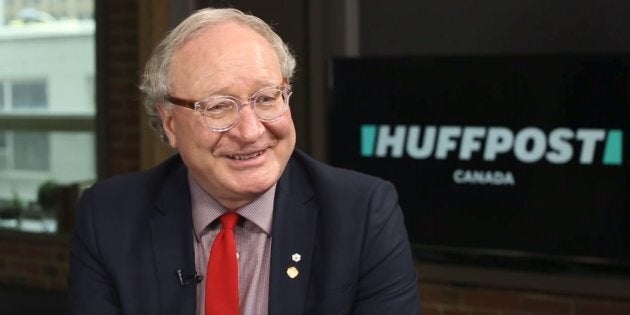 Little lobsters dance on Wade MacLauchlan's socks as he pitches his beguiling Island, a red-soiled place of firsts and lasts.
Prince Edward Island, "Cradle of Confederation," was the first province in Canada to see a premier of non-European descent. The first to be led by a woman who won a provincial election, too. And after MacLauchlan was acclaimed Liberal leader in 2015, the first with an openly gay male leader.
"It's always that we're a little bit off the mainstream," MacLauchlan says one March day in HuffPost Canada's Toronto offices when asked what the rest of Canada gets wrong about P.E.I..
"But we're really plugged in to the rest of the world in our culture, in our economy, and the mix of people who are in Prince Edward Island."
There's much that MacLauchlan, a 63-year-old ex-academic with an easy laugh, wants to teach us about the Island. Mostly though, he wants us to think of it as booming.
"You're the first non-banker I've seen all day and the bankers love Prince Edward Island right now," he says. "People say our economy is firing on all cylinders."
You can probably get five houses for the price of one in Toronto. And a good time.P.E.I. Premier Wade MacLauchlan
His government is working hard to convince people to move there or to come home. P.E.I. aims to see its population spike to 160,000 from 150,000 by 2022. It's why he's in Canada's biggest city to host an "Island social," charming all comers with seafood, potatoes and tunes.
"You can probably get five houses for the price of one in Toronto," he says with a smile. "And a good time."
Canada's smallest province has also seen changes foisted on its shores by Ottawa. The Trudeau government's decision to mandate that provinces price carbon emissions and begin selling legal marijuana is presenting challenges.
MacLauchlan's government hasn't settled on a plan to combat greenhouse gas emissions. But unlike other premiers or would-be premiers, he doesn't feel pushed around by the feds and isn't spoiling for a fight.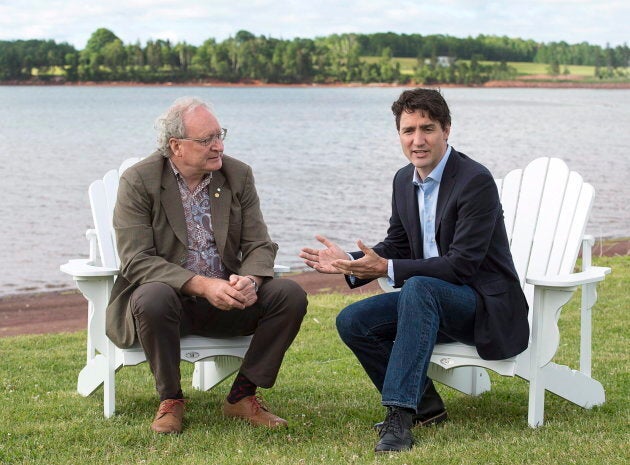 Still, he'd like to see a bit more consistency across the country.
"When you're 150,000 people with the second-lowest carbon footprint among the provinces, after Quebec, and you've got an economy that's outwardly oriented and integrated internationally... you have to be very careful about where you come down on this," he says.
Something else you might not know about P.E.I., the old prof posits, is that Islanders are big believers in climate change and got into the renewable energy game in the 1970s. Twenty-five per cent of P.E.I.'s electricity now comes from wind power, the highest percentage of any jurisdiction in North America.
"We're green, we're renewable, but we're not looking to disadvantage ourselves in an economic sense," he says.
When it comes to pot, MacLauchlan isn't expecting a huge cultural shift. His priority is taking away the illegal market and ensuring residents make informed choices about their health.
Yet MacLauchlan concedes other changes have been met with anxiety and even concern. P.E.I. moved last year to resolve a divisive debate on reproductive rights when the the first abortions were performed in the province in more than three decades.
Before making the change, women had to travel to public hospitals in neighbouring Nova Scotia or New Brunswick to terminate pregnancies. While the procedure was covered by P.E.I., the travel costs were not.
"Often things are seen as what you might call a third rail and politicians don't want to touch it. And then when they do move forward, people... will say, 'Well, I'm glad somebody did something.'"
MacLauchlan notes he wasn't in government all those years that the province kept the status quo on reproductive rights. He leaves out that his government moved on the issue after a legal challenge from pro-choice group, Abortion Access Now.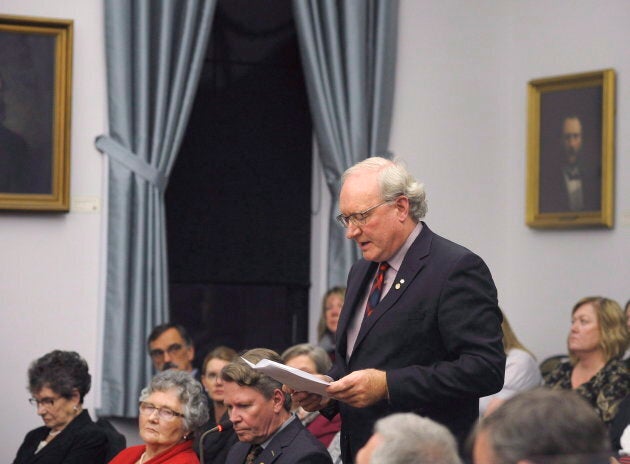 He's now facing pressure to do more on transgender rights. In one high profile example, Islander Jay Gallant highlighted in national media that while the province covered the removal of breasts during his transition from female to male, it did not cover the reconstruction of his chest.
"The whole medical coverage question unfolds with time," MacLauchlan says. "This is something that I expect is going to be part of our continuing path forward."
Like their federal cousins, P.E.I. Liberals have also grappled with the thorny matter of electoral reform.
Though Islanders voted to switch to a mixed-member proportional representation system in a non-binding plebiscite in 2016, MacLauchlan cited low turnout as his reason not to change the system.
"For Prince Edward Island to go first, it's something that requires a more clear voice, a more clear decision for the people."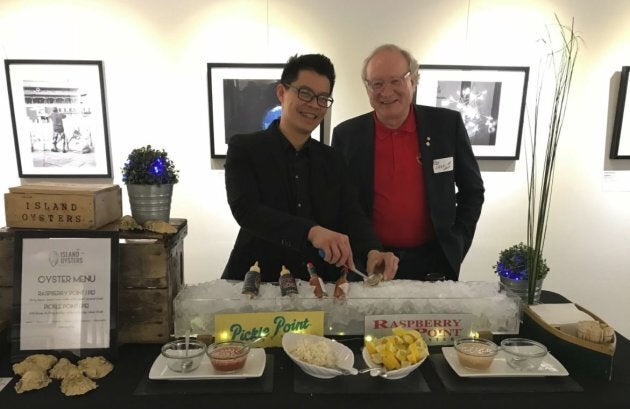 An electoral reform referendum will be held in conjunction with the next provincial election in October 2019 and it will be binding. Still MacLauchlan believes most Islanders will stick with the first-past-the-post system that he says works to produce stable governments.
The red tie MacLauchlan wears is the same Frank McKenna sported when he first became New Brunswick premier in 1987. On that night, McKenna's Liberals won every seat in the legislature — all 58 — with only 60 per cent of the total vote.
While MacLauchlan hasn't shied away from discussing his private life with with partner Duncan McIntosh, he seems reluctant to trumpet what his rise to the premier's office means to a wider LGBTQ community in Canada.
"I think that, as a country, we're in a pretty good places in terms of where we are and how far we've moved on these issues. And I'm certainly happy to be open about it. I have to say, I think on the whole it probably got me more votes than it lost," he says with a laugh.
He thinks gay kids in smaller communities probably already know that they can live their lives openly, love who they want to love, and chase any dream they have.
MacLauchlan says the best part about leading P.E.I. is knowing he can walk into any classroom, any workplace, and be met with generosity and respect.
"I get filled up by those interactions," he says.
He can go to the farthest point in his province and still he home in time for supper. And in between there's enough room for everybody.