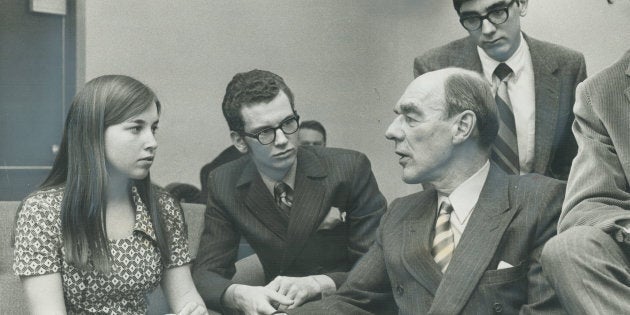 OTTAWA — Jean-Pierre Kingsley says arguments against lowering the voting age to 16 are the same points naysayers made nearly 50 years ago.
The idea of lowering Canada's voting age from 18 to 16 is gaining renewed traction after acting electoral officer Stéphane​ Perrault told CBC News that the idea is "worth considering."
Kingsley said in his travels across Canada as chief electoral officer from 1990 to 2007, he was "certainly impressed" by teenagers' knowledge and interest in current affairs.
"They were able to make a decision about what it is they want for their country and what it is what they want for themselves — which is what voting is all about," he said in an interview with HuffPost Canada on Monday.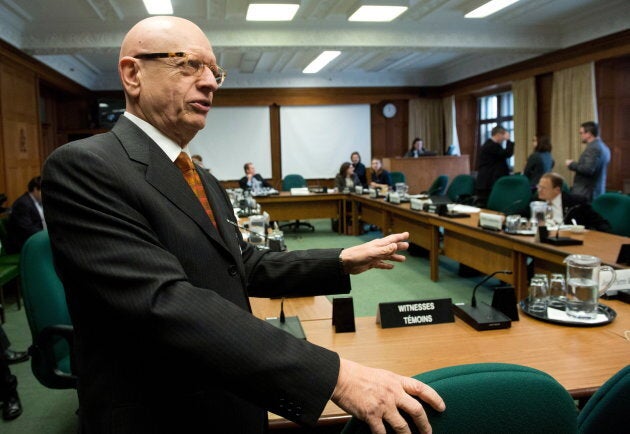 Critics against the idea are concerned 16-year-olds aren't mature enough for the responsibility of voting. Another argument is that lowering the age won't make a significant change since the turnout rate of the 18-24 demographic is traditionally the lowest.
Perrault told CBC News the idea presents a chance to engage young people in politics at an early age, in the hopes it'll develop into a lifelong interest.
"We know that Canadians who vote early in their lifetime will continue to vote, and those who don't vote in the first few elections will tend not to vote later on," he said.
Despite the fact that Elections Canada has no authority to propose legislation to change the Canada Elections Act, Kingsley agrees the idea is one that Parliamentarians should pursue.
"Whereas by 18, you miss out by a goodly number of them," he said. "And it's a different ball of wax to get them interested."
Participation increased in 2015 election
Canada lowered the voting age from 21 to 18 back in 1970. As an example of how different the times were, British subjects (who weren't also Canadian citizens) had the right to vote.
The advent of social media and personal devices have transformed how parties engage citizens in politics.
According to Elections Canada, turnout among voters 18-24 increased to 57.1 per cent for the 2015 federal election. The 18.3 percentage-point increase from 2011 was called the "largest increase for this age group" since the independent agency started tracking demographics data in 2004.
There are other ideas to increase youth participation in the works.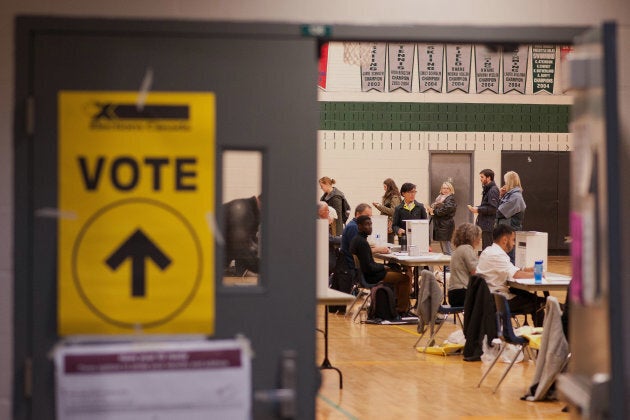 Earlier this month, B.C. Green Party Leader Andrew Weaver tabled a bill proposing to lower the voting age to 16. Premier John Horgan said he's open the idea.
Liberal MPP Author Potts proposed the same idea in the Ontario legislature this month as well. He praised countries such as Scotland, Austria, and Argentina for taking the "progressive step forward."
NDP MP Don Davies made a case for it two years ago.
When Maryam Monsef was minister of democratic institutions, she tabled a federal bill proposing amendments to the Canada Elections Act in November 2016.
One proposal in Bill C-33 floats the idea of creating a Register of Future Electors to pre-register Canadians as young as 14 to vote.
"Then when Canadians turn 18 years old, they will already be registered to vote, which removes the largest barrier to first-time voters and encourages meaningful civic engagement," Nicky Cayer, spokesperson for the minister of democratic institutions, said in an email.
Cayer said suggestions are welcome for ideas to increase civic involvement of young Canadians.
"We are always open to hearing from Canadians about ways to get more young people involved in politics and the democratic process," she said.