Guinea pigs are cute, but newborn guinea pigs swaddled à la Anne Geddes? It's almost too much.
Dawson Creek, B.C. photographer Denise Urness warmed the Internet's collective heart this past week when she posted these stylized shots of newborn piggies Penelope, Luigi and Dice wrapped in blankets with flowers on their heads.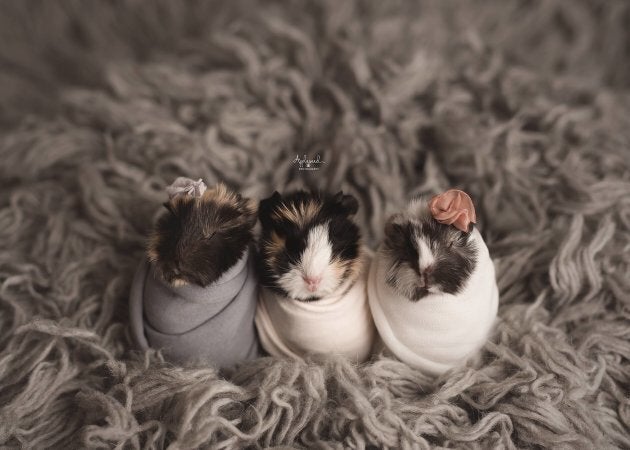 She specializes in photographing newborn human babies, but occasionally also does kittens and puppies, she told HuffPost Canada. And when she found out that a friend's guinea pig had given birth, she just had to organize a shoot, which she did for free.
The pigs were only four days old when the shots were taken, she says, and fit in the palm of her hand. But they were more active than the newborn animals she's used to working with — they were cruising around with their eyes open and eating proper food.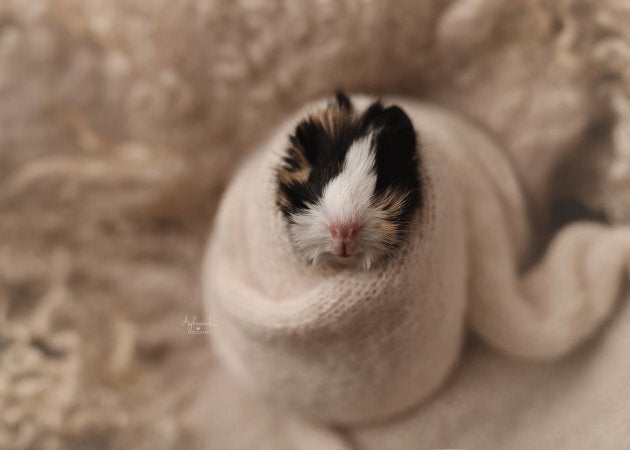 Once she turned up the heat, swaddled them twice, and turned on a baby shusher, which is basically a white-noise maker that she uses with human newborns, they fell asleep.
"I did it to be funny, but it turned out it worked," she says.
Their mom was nearby at all times, she stressed, and lettuce was "on demand."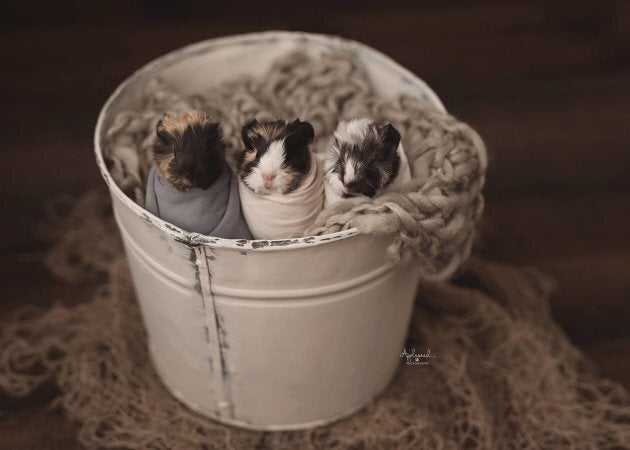 They even got to snack while bundled, which is basically our dream.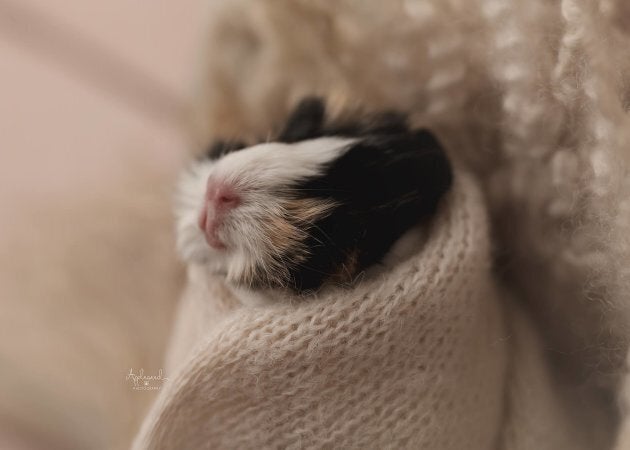 In case you're wondering, the little piggies are not for sale — their owner is keeping them.