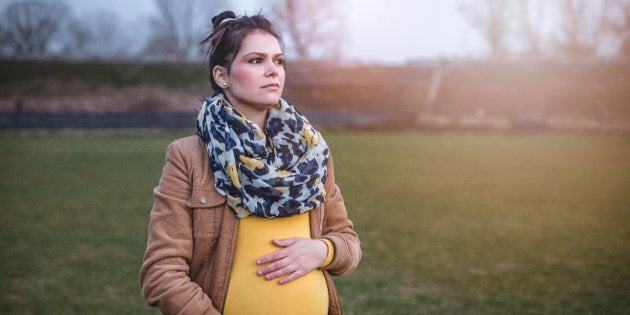 Adriana Maiato feared childbirth throughout her entire pregnancy.
"I was always in fear of the big day," Maiato, of Tottenham, Ont. told HuffPost Canada. "I even secretly thought of planning a C-section because the thought of having a baby come out of my vagina was terrifying."
Maiato was afraid of experiencing the "excruciating" labour pain she says she so often heard about in the media and from friends who had experienced childbirth. To make matters worse, Maiato was also afraid of the risks associated with pain-relieving medication such as epidurals during labour.
"Mentally it wore me down because I researched the pros and cons of every pain relief method available," Maiato said. "When I was overdue and the doctor scheduled me for an induction, I really got scared. I just wanted the baby to come naturally."
Most women suffer in silence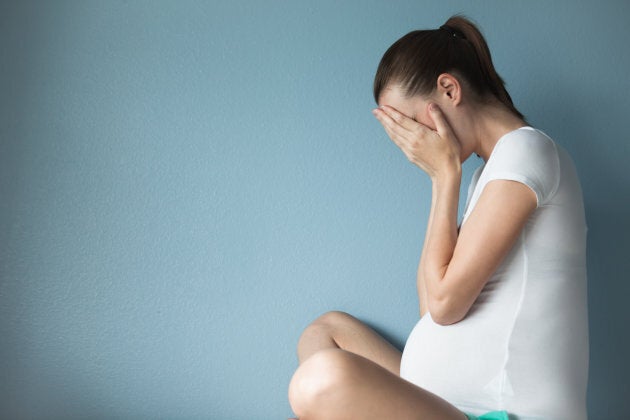 Because of little public awareness and no standardized pathways for identifying and treating women with childbirth fear in Canada, most women suffer in silence.
Dr. Nichole Fairbrother and a team of researchers at the University of British Columbia's Department of Psychiatry hope to change that with the development of Canada's first screening tool for childbirth fear: The Childbirth Fear Questionnaire (CFQ). They are now close to their goal of recruiting 700 pregnant women for their study.
"We had some concerns that the existing measures didn't capture the full spectrum of women's childbirth concerns and fears," Fairbrother said. "The CFQ will be an important step in identifying and treating women who suffer from severe prenatal fear of birth."
In addition to the most common fears of childbirth, which include labour pain and fear of harm to oneself or one's infant, the CFQ will be the first measure of fear of childbirth in which a fear of cesarean delivery is specifically assessed. Fairbrother and her researchers have also included subscales to assess fear of changes to one's body and sexual functioning, and fear of embarrassment during childbirth.
"It's very normal to be a little fearful of childbirth, but for some women, their fear is at a level indicative of a diagnosable mental health condition," Fairbrother explained. "This implies that one's fear of childbirth is at a level of severity that is highly distressing or causing issues in that person's life."
Childbirth anxieties are common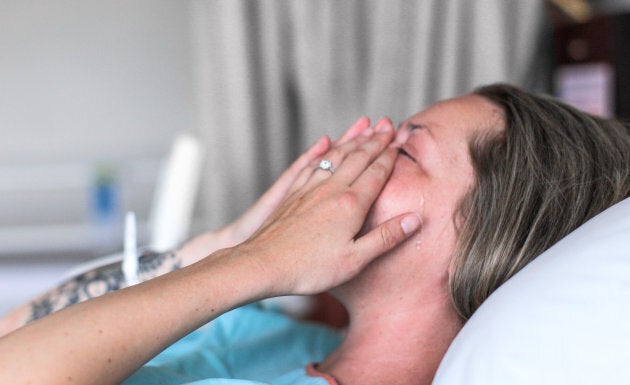 According to a Scandinavian study, common childbirth anxieties affect 80 per cent of pregnant women, while pathological levels of childbirth fear affect six to 10 per cent of pregnant women, not including those who decide against pregnancy altogether as a result of their fear.
In addition to their screening tool, Fairbrother and her team are in the planning stages of the development of an online cognitive behaviour therapy (CBT) program for pregnant women afraid of childbirth.
"Exposure-based CBT where women engage in gradual, controlled exposure to the source of their fear such as the fear of childbirth, gives women the opportunity to habituate or get used to that fear, so that their fear comes down," Fairbrother said, adding that exposure to childbirth can be in the form of stories, images, videos, and conversations.
"It's a bit like if you're afraid of spiders and you spend enough time with them in a careful way without doing anything too abrupt or too frightening you will become less fearful over time."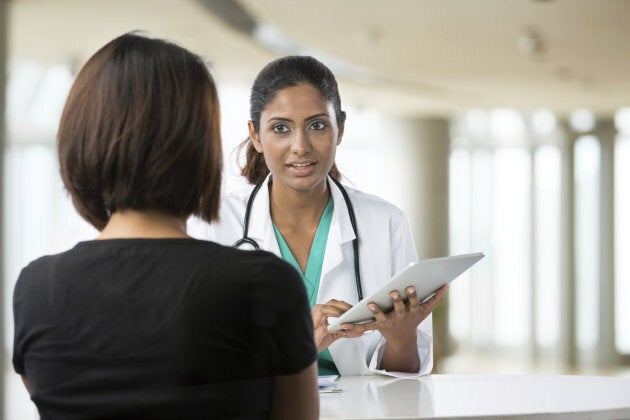 Although Fairbrother isn't sure if all women will one day be universally screened for the phobia of giving birth, known as tokophobia, she is hopeful that questions from her CFQ could become part of a future universal screening tool for all perinatal anxiety disorders.
"I feel very lucky and grateful," Fairbrother said.
"I had really beautiful childbirth experiences, but I knew of a lot of women who were really afraid of it, a lot of women who weren't sure they wanted to have children because they found it so frightening and it just seemed really sad to me that a woman's fear could make it so that she was unable to see the beauty in it and experience the more beautiful part of it because she was so afraid."
"I don't think I ever got over it"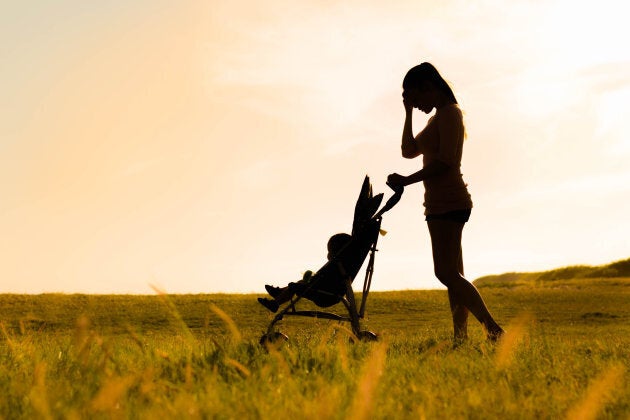 When Maiato shared her intense fear of childbirth with her obstetrician, he told her it was nothing more than a mind over matter issue and simply not to worry if she needed medication during labour.
"It may not have been the best or most compelling answer," Maiato said. "For me, learning about childbirth and how the female body is designed to give birth helped a bit as well as the support from my husband."
Maiato says would have tried therapy if it was offered. Instead, she hired a private doula and took hypnobirthing classes, which though helped her to achieve her goal of a natural birth, didn't erase her fear of childbirth.
"My doula acted as my therapist as well as my husband," said Maioto, who gave birth to a healthy baby boy this past January.
"As for the fear, I don't think I ever got over it. I just learned to deal with it."