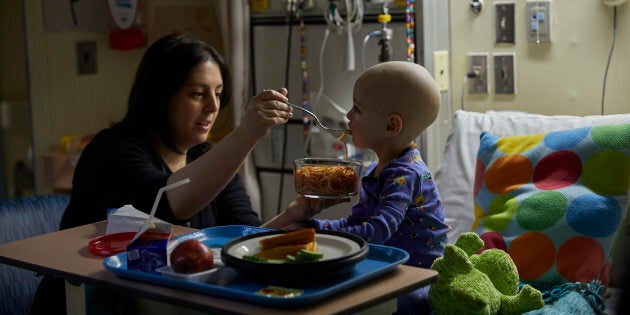 When one SickKids mom was asked what she wanted for Mother's Day, she only had one answer: "Nothing. Nothing but for my baby to get better."
The five moms featured in SickKids' latest fundraising campaign for #SickKidsMomStrong, seen below, echo this woman's words in a powerful narrative that follows the quiet strength and all-too-relatable moments in their average day.
"I don't need a spa day, Mommy doesn't need flowers, Mommy doesn't need any of it," says Tammy McInerney in the ad, as she applies deodorant in the car. Her daughter, Jordan, has infantile leukemia and has been in and out of intensive chemotherapy treatment for over four years.
"All of a sudden we were thrust into crisis mode and we did what we needed to do to survive and did what we needed to do to save Jordan," she says.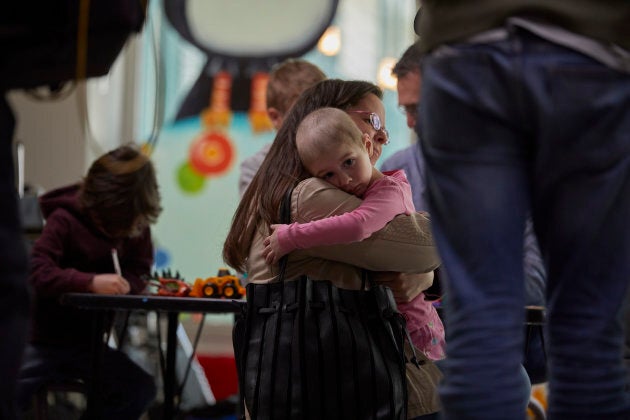 With almost 58,000 patients a year, the emergency department at SickKids is one of the busiest pediatric emergency departments in Canada. Like McInerney, the other moms in the ad also "don't want chocolates or jewelry, candles or a night out."
While the scenes are tearjerkers, the unwavering resilience of each mother is at the heart of the video. There's no doubt Toronto's SickKids Foundation is banking on our heartstrings for donations — and it seems to be working. Last year was their most successful fundraising year ever, with online donations going up 695 per cent.
Emotionally charged PSAs aren't uncommon around Mother's Day and Father's Day, when familiar brands want to remind us to take a moment and think — in this case — about the selflessness of a mom or parent. In 2015, the Canadian Olympic Committee launched an LGBTQ inclusion in sport PSA during Pride Month, documenting the stories of athletes growing up and competing while being closeted. More recently, P&G went the hashtag route with emotional ads during the PyeongChang Olympics, touting #LoveOverBias with an ad entitled "Thank You Mom."
And for these moms, it's just about one thing: their kids getting better.
"Nothing, I don't need a fancy dinner," says Heidi Czutrin, who is seen warming up leftovers in a microwave. Her son Marky has leukemia. At the time of his diagnosis, Marky was the first child in the world with two different mutations in his leukemia cells.
She prays by her son's hospital bed every night, not knowing what tomorrow will bring.
"A lot of people have asked me what it feels like to go through this experience," one mom tells HuffPost Canada. "The only way I can describe it is to imagine what it would feel like to stand at a subway station waiting for a train, and then someone pushes you in front of it."
"SickKids is my temple," says one mother. She prays by her son's hospital bed every night, not knowing what tomorrow will bring. "It's a place where I've never felt alone, especially since me and my husband are new immigrants."
A mother's strength is about pushing through, she says. At the end of the day, these moms are doing their very best to survive, even when survival is painful and unglamourous.
"You just have to wipe those tears, take a shower, and get your foot out the door."