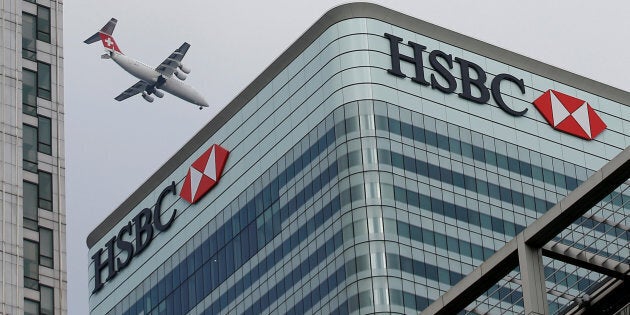 London-based HSBC, Europe's largest bank, has joined a growing number of financial institutions that are cutting off funding to oilsands projects.
As part of reforms to its energy policy, HSBC says it will no longer finance new projects in the oilsands or related pipelines. It will also halt funding of new coal power plants, in all but three countries where alternatives aren't available.
The bank wants to "help our customers make the transition to a low-carbon economy in a responsible and sustainable way," said Daniel Klier, group head of strategy and global head of sustainable finance.
"We recognize the need to reduce emissions rapidly to achieve the target set in the 2015 Paris Agreement to limit global temperature rises to well below 2 degrees Celsius and our responsibility to support the communities in which we operate."
Watch: Trudeau says Trans-Mountain pipeline "will be built"
Observers say the move means HSBC can no longer help finance the Keystone XL pipeline, which is still awaiting the go-ahead from builder TransCanada, or Kinder Morgan's Trans-Mountain pipeline expansion, whose construction is currently the focus of a conflict between British Columbia and Alberta.
The move follows similar actions by other banks. French banking giant BNP Paribas and Dutch bank ING both halted financing of oilsands operations last year. Quebec's Desjardins Group halted financing to pipeline projects last year, but lifted the moratorium several months later.
Environmental groups including Greenpeace and Rainforest Action Network have been pressuring banks around the world to halt financing to the oilsands, as well as to other controversial energy projects such as coal plants and offshore drilling in the Arctic.
"HSBC's restriction on corporate finance for tar sands extraction and pipeline companies is a step forward, and further evidence that the sector as a whole will steadily become unbankable," said Paddy McCully, climate and energy policy director at Rainforest Action Network.
Greenpeace is currently running a campaign specifically targeting TD Bank, urging it to halt financing to oilsands pipelines. The activist group says TD is a key player in financing most of the major proposed pipelines, including Keystone XL, Trans-Mountain, Line 3 and the cancelled Energy East pipeline.