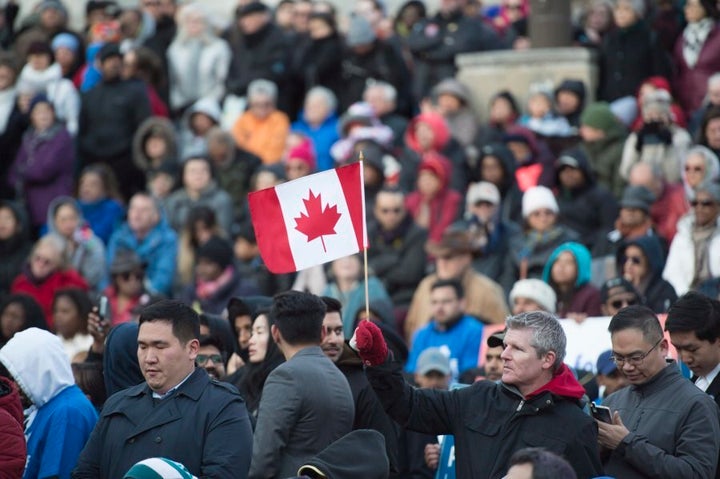 The crowd came together for "Amen," and it came together for "Om." Ahmadiyya Muslims handed out flowers and Christians organized a march. Canadians whose roots span across the globe sang their national anthem, together.
Toronto's famously diverse population united on Sunday night at a vigil for the victims of last week's deadly van attack in North York, in which 10 people were killed and another 16 injured.
The evening opened with Indigenous song from the Red Spirit Singers and a greeting in Ojibway. Then the speakers — including a Mennonite pastor, a Muslim imam, a Hindu chaplain, Jewish rabbis and a Buddhist monk — took the stage to share messages of hope and healing.
And the crowd also reached out to embrace itself. Nadine Weis brought her four children to the vigil to hand out cards that said "hug" on the front and carried a sweet message. They've been doing it around the city for years, but her kids especially wanted to hand them out at the vigil.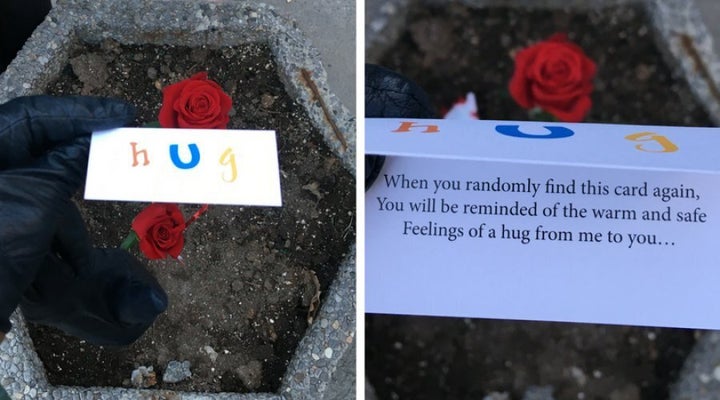 At first, they were overwhelmed by the crowd of thousands.
"My six-year-old asked me, 'Are these all the families of the people who died?' and I said, 'No, this is the whole community coming out and the whole city coming out to support each other,'" Weis told HuffPost Canada. "They thought that was so wonderful, that people were helping each other even if they don't know each other."
She said she wanted to show her kids that small acts can create major change.
"There were so many people who were so touched, who gave them hugs, some who cried or told them, 'I needed this right now.' It was really beautiful."
About 1,000 members of Toronto's Ahmadiyya Muslim community attended the vigil, according to Hena Malik.
"It was just really important for us to come out as Muslim women, showing that we are really in sorrow and grief with our Toronto family," she told HuffPost Canada.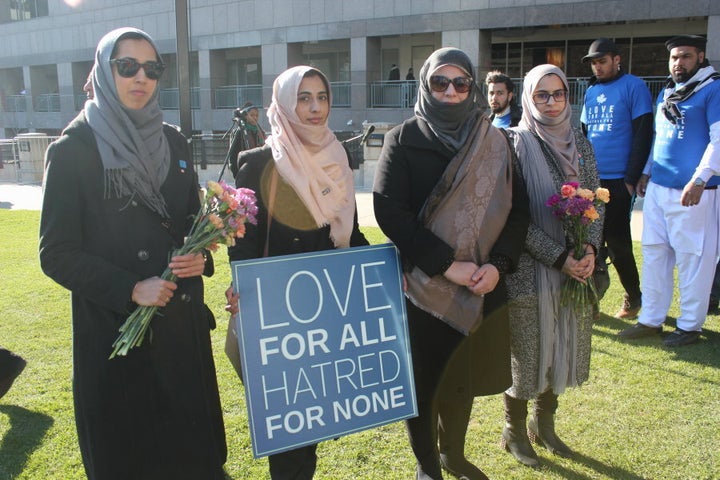 An imam from an Ahmadiyya mosque just a few kilometres away from scene of the attack said he's never been more proud to be Canadian than after seeing how the city responded.
"Toronto is a great city. And what makes it great is the people who reside here," said Imam Imdiaz Ahmed. "If you look around here, you will see people from all different backgrounds, all different ethnicities, all different religions, yet they stand shoulder to shoulder together in times of difficulty and sorrow. This is what Toronto is.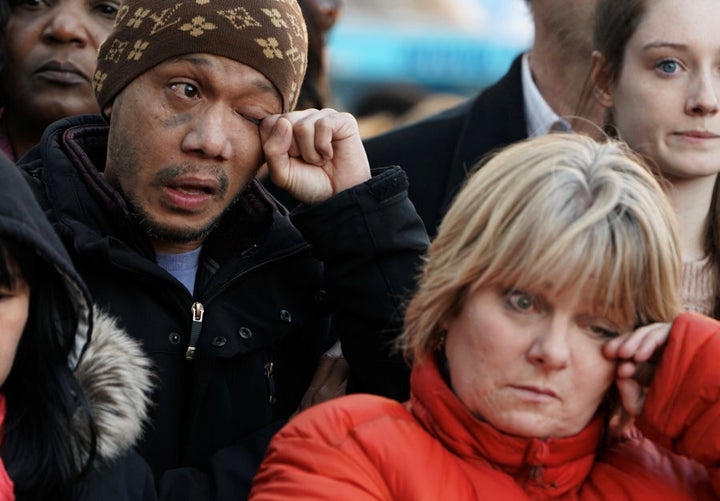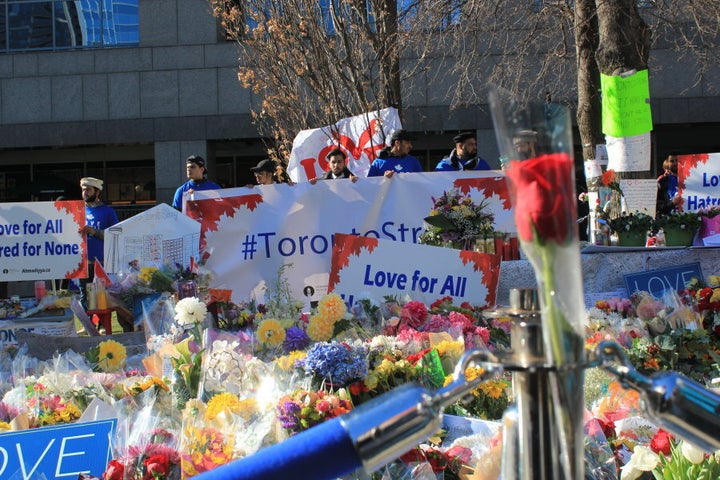 "From the way our law enforcement handled the attack, the way media was not quick to point fingers on different religions and different groups, and the way politicians waited for information to come and did not use it as a wedge to further their goal and agenda ... This is what Canada stands for," he said. "The world has seen it."
Many people said they took comfort in seeing the community come together.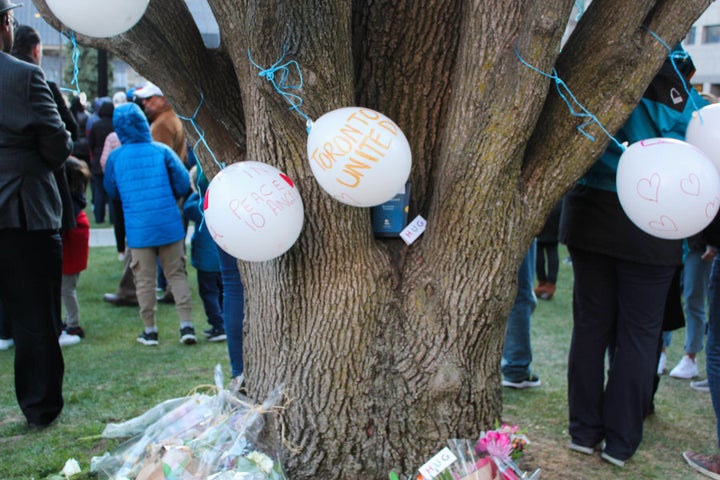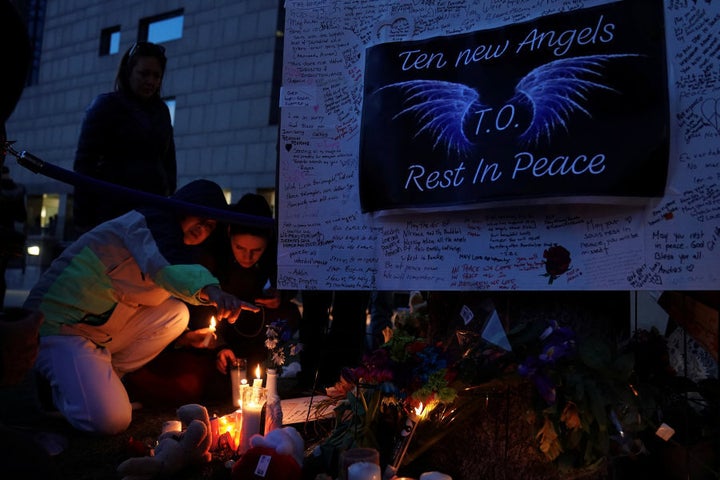 "It's unfortunate that it takes a tragedy like this to bring so many people together," said Matthew Johes, who set up a prayer station with a colleague from Calvary Baptist Church in Oshawa, Ont., at the vigil. "But the flip side of that is to see the multiculturalism, everybody coming together over this in a way that I don't think Toronto has experienced, at least not in my lifetime. And I'm 34. It's a beautiful thing."