Just when the world's obsession over the newest royal baby was beginning to ever-so-slightly subside, Kensington Palace releases not one, but two photos of the tiny prince.
Both were taken by The Duchess of Cambridge and shared by the palace on Saturday. The pictures are the first official portraits of Prince Louis, who is fifth in line to the throne.
One picture shows the diminutive royal leaning on a white pillow, wearing an all-white ensemble and staring regally into space.
The photo was taken April 26 by Louis' mum, a.k.a. the former Kate Middleton, just days after Louis was born on April 23 at St. Mary's Hospital in London.
We do love a good monochrome look. You may remember Louis opted for white for his stunning debut outside the hospital on the day of his birth: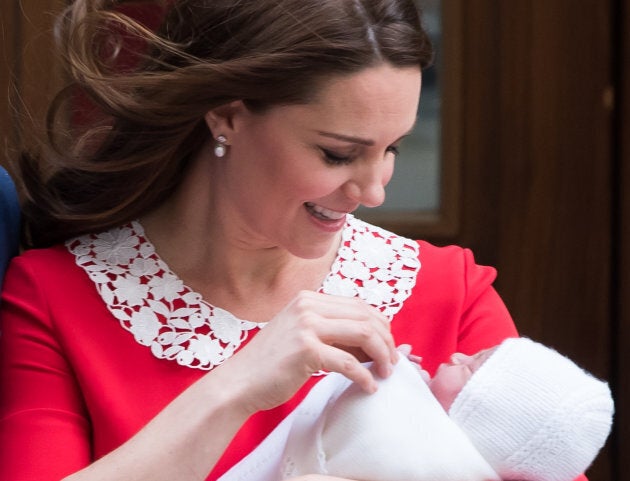 The other photo shows Princess Charlotte kissing the forehead of her sleeping baby brother.
The brother-sister pic was taken Wednesday on Charlotte's third birthday.
Of course, the photos beg the question: Where is oldest brother George in all of this?
We picture him lounging about in the background, perhaps in his cozy, plush robe: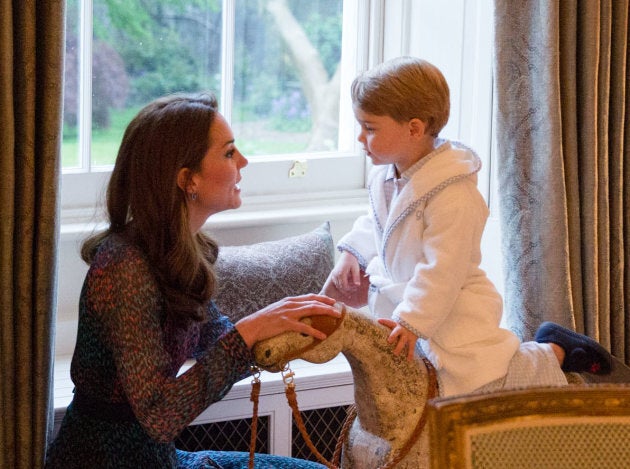 "It's OK, Mum, Louis and Charlotte have got it covered. I'm just going to watch another spot of 'Paw Patrol."
Rest up while you can, you three. There'll be plenty of action in the days to come with Uncle Harry's wedding to Meghan Markle. Will we get a glimpse of the royal trio on May 19? Best practice your squeals, just to be safe.
With files from Zi-Ann Lum.