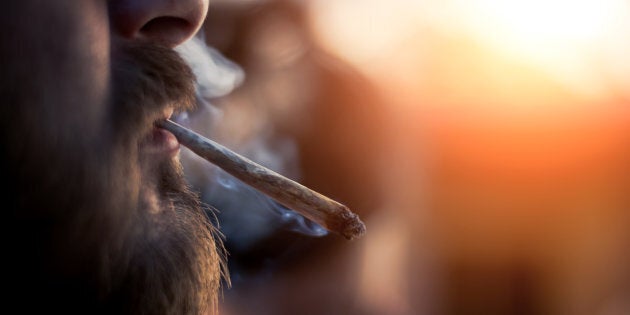 Canada's cannabis industry has exploded since the Liberals came into power in Ottawa. There are now some two dozen publicly-traded marijuana companies with a combined market value of $23 billion.
But that nascent industry will have to fight for a small share of the profits to be made from cannabis, because provinces will be taking the lion's share, says a new report from CIBC.
Canada's marijuana industry will be larger than the hard liquor market by 2020, but "the provinces will hold all the cards when it comes to distribution," CIBC analysts John Zamparo, Prakash Gowd and Mark Petrie wrote in a report released this week.
While this is meant to ensure product quality and public safety, "it also provides the benefit of ensuring a significant level of profits flow to the provinces. In fact, we estimate that provincial governments will capture a stunning 70 per cent of industry profits. ... Though provinces may claim otherwise, they are the big winners of legalization."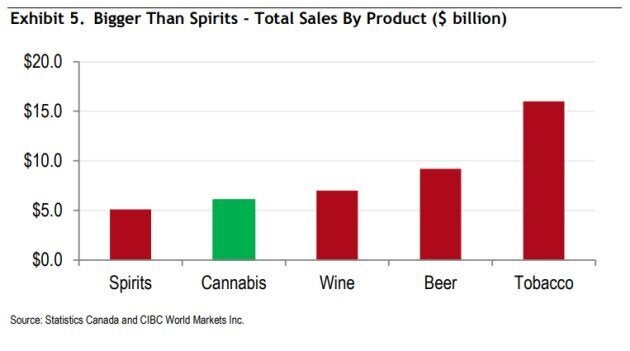 By 2020, the cannabis industry will have a retail value of $6.8 billion, larger than the hard liquor market and almost as large as the wine market, the CIBC analysts forecast. (Canadians spent $5.1 billion on hard liquor, $7 billion on wine and $9.2 billion on beer in 2017.)
Within two years the cannabis industry will be making about $1 billion in earnings before interest, taxation, depreciation and amortization (EBITDA, a measure of operating profit), CIBC predicted.
But the provinces stand to make around $3 billion in income a year, both in profit from the retail outlets some provinces will be running, as well as from taxes levied on cannabis.
"A majority of Canadians — cannabis patients, libertarians, and a great deal of Average Joes — will celebrate this summer, but it is the provinces who will be laughing all the way to the bank," the authors wrote.
Watch: Legalized cannabis could have some surprising effects on Canadian real estate
Canada's federal Liberals left it to the provinces to determine the sale of legal marijuana, and many provinces have opted for government-run retail outlets, including Ontario, Quebec, Nova Scotia and New Brunswick.
The Prairie provinces, as well as Newfoundland, opted for for private-sector retail outlets. British Columbia's plan is for a combination of the two.
For this reason, most of the profit made in the private sector from cannabis will come from production, CIBC said. Only about 15 per cent will come from retail sales, mostly in those western provinces with private outlets.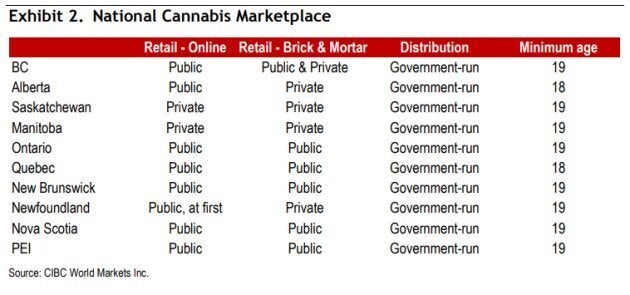 The prospect of a largely government-controlled retail network hasn't deterred Canada's cannabis industry from booming.
The country has seen an explosion in cannabis producers since the federal Liberals announced plans for legalization.
According to the Canadian Marijuana Index, the value of cannabis stocks has risen nearly tenfold over the past two years, though prices have come off recent peaks seen at the start of the year. The largest of Canada's weed growers is Canopy Growth Corp., with a market value of $5.93 billion.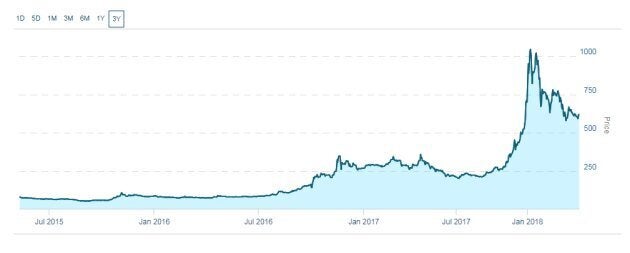 CIBC predicts a weeding-out of cannabis companies in Canada, with mergers leading to fewer but larger marijuana producers and distributors.
"Producers will at some stage — likely sooner than many market participants may think — be sorted into the haves and have-nots," the report said.
"Construction and production promises in this industry are a dime-a-dozen, and while branding will play a meaningful role, those with product ready to go, production capacity already built, and supply arrangements in hand can jump out to a sizeable lead, in our opinion."