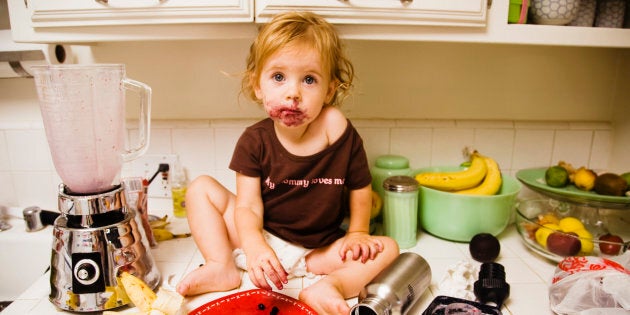 And whether you're making your own plan (you go, mama!), or you're planning a special day for your partner (bless), it can be easy to accidentally create a day that's more stressful than it's worth.
Just don't do these things, OK?
1. Take a toddler to a restaurant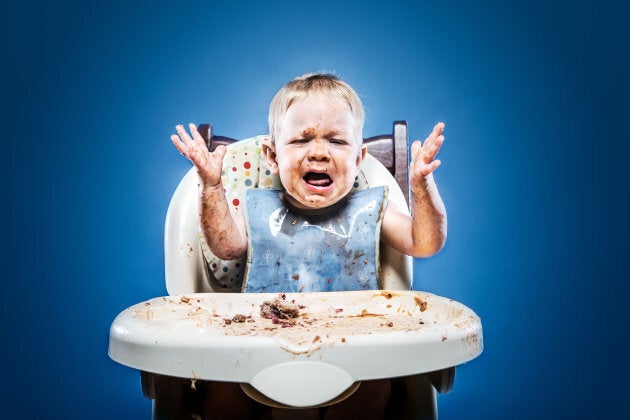 Sure, fancy brunch sounds lovely. Eggs benny? Um, yes. A mimosa? MAKE IT TWO!
But add a toddler or young child to the equation, and your lovely Mother's Day brunch looks more like picking cold pieces of $24 eggs out of your hair, mopping your mimosa out of your lap, trying to convince your child to please, PLEASE stop screaming, and snapping at the (probably childless) young waiter that, yes, obviously you plan to pick all those cheerios off the floor.
Oh and this is all happening at 8:30 a.m., because that's when kids eat.
Do this instead: Order in a delightful brunch from somewhere like SkipTheDishes, Uber Eats, or go for a more catered affair from Whole Foods Market. Eat it in your backyard, with your feet up, in your pyjamas.
2. Invite the extended family over for a big meal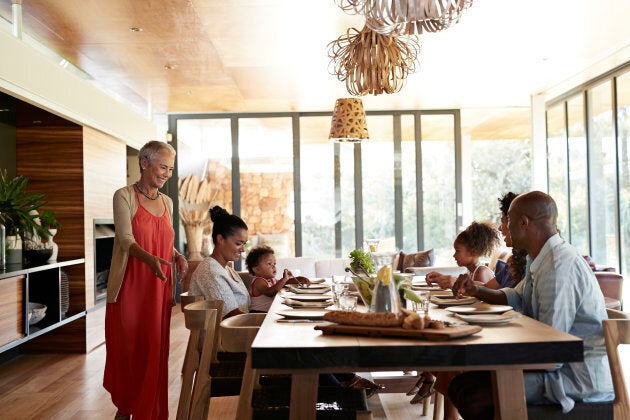 Yes, you can't forget grandmas and aunties on Mother's Day, too.
But don't make work for yourself by inviting everyone over for a big meal. Because that will mean menu planning, and grocery shopping, and cleaning the house beforehand, and cleaning the kitchen up after, and ... no. NOPE. No.
Do this instead: Treat yourself and your mom/mom-in-law to a nice lunch out while your partners watch the children. Or take your mom out to see a movie after the kids go to bed (she'll love the one-on-one time with you). ORRR see if the grandparents want to have everyone over for dinner, instead. Don't they live for this kind of thing??
3. Buy mom clothes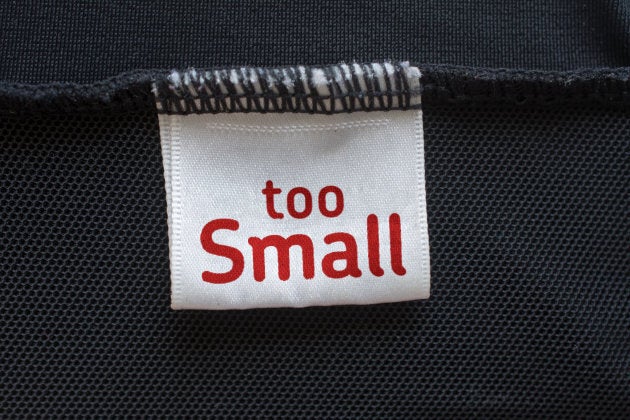 Stop. Right. There. Put down the fitted top.
Do mom and yourself a big favour, and never buy her clothes for Mother's Day. Because chances are good that they won't fit how she wants. Between pregnancy, breastfeeding, weaning, not eating enough, eating too much, stress, and generally putting someone else's needs before hers at all times, women's bodies change A LOT after having kids. And maybe they're cool with that (embrace the mom bod!), but they don't need a too-small sweater or a saggy workout top to remind them of what once was.
And maybe you think you're so sneaky because you checked out her closet and know her sizes. Nope. You're wrong. Because most moms have at least four different wardrobes: clothes that fit before they had kids, maternity clothes that they still kind of wear (no judgment), baggy post-pregnancy clothes that don't chafe her boobs or undercarriage, and some stuff that might actually fit now.
Unless she is super into really baggy sweaters, don't even.
4. Cook (without cleaning)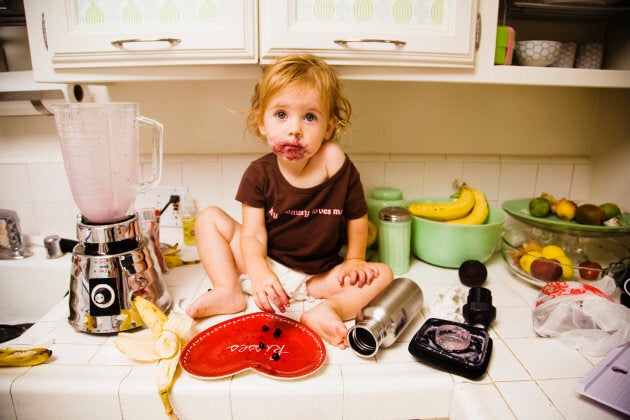 But if mom comes downstairs after enjoying her scrambled eggs (with a side of cute kids) and sees a kitchen that looks like a hurricane blew through it, she's going to feel her blood pressure rise. Same deal if you and the kids make her a special grilled dinner, and she has to wade through a sea of corn husks and tea towels smeared with BBQ sauce to get to her seat.
It doesn't matter how pretty the fresh flowers on the table are: if she has to clean up after her own special meal (or spend it looking at the mess), she's not going to relax.
Do this instead: You're a good person for cooking with the kids. Truly, thank you. And we know children make quick work of destroying anything that was once clean. Just make sure to tidy the worst of it before mom enters the room and has a stress-induced asthma attack, OK? Even if it means forcing her to have a shower after breakfast so you can speed-clean, or making her sit outside with a post-dinner glass of wine while you tear down the kitchen. Oh wait, those things sound awesome. Do those.
5. Make elaborate plans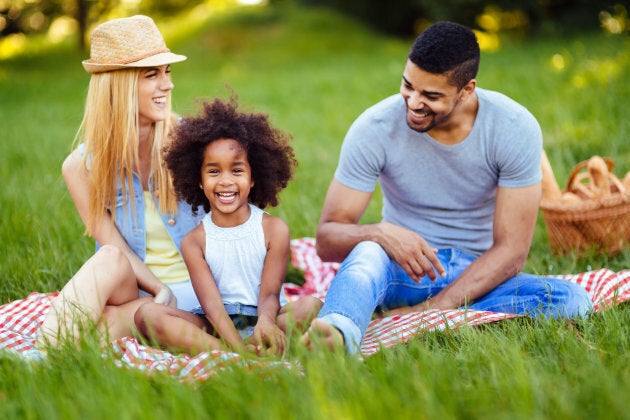 So, you want to have the perfect day, obviously.
But that doesn't mean you have to book back-to-back Mother's Day-focused activities, or plan an elaborate day out. And if you do, well you know the saying when you have kids: they ruin all your plans (wait, is that a saying? Well, it is now).
You want to relax and have a nice day together as a family, not spend all your time trying to get kids in and out of the car, wrangling them in restaurants, and trying to pose them for photos when all they want to do is run around and body slam mama (to show their love, obvs).
Do this instead: Plan an open-ended and relaxing day without all the pressure of forced activities. Maybe try a picnic at a local park, a nice walk together as a family, or simply let the kids tear around in the backyard while mom sits in the shade and sips a cocktail. Like the queen she is.