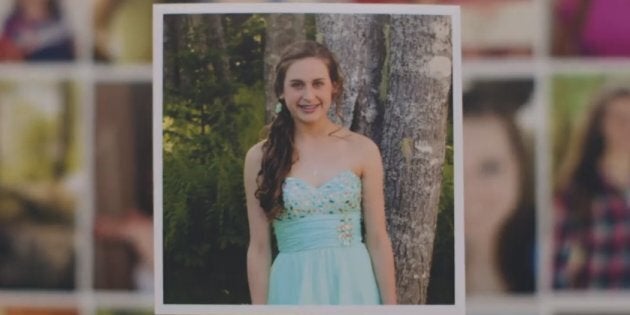 The day after her 14th birthday, Caroline Lorette came home from soccer practice, opened the fridge, and took a bite of the lasagna her mother had made for her party.
Except it wasn't the right lasagna. Caroline had a severe allergic reaction and a week later, the bright and athletic New Brunswick teenager — who was allergic to dairy, egg, peanuts, tree nuts, and shellfish — died in a Halifax hospital.
Caroline's family's goal in sharing "a story that is so hard for us to tell, but that needs to be told" is to help people understand how to treat severe food allergies, they wrote on Facebook.
"We hope that watching it will help everyone understand why we want to use Caroline's story to enable those with severe allergies to live a full life. Perhaps even save their lives," Caroline's parents Dave and Janet, and her sister Katherine, wrote on Facebook.
"While it was very difficult for us, we hope it will bring healing."
Food allergies are a growing public health issue
Over 2.6 million Canadians self-report having at least one food allergy, and the incidence is highest in young children (under three years old), according to Food Allergy Canada. Almost 500,000 children under the age of 18 have food allergies.
"No one really knows why food allergies are on the rise, but they are," Food Allergy Canada said in a fact sheet, noting that it's a growing public health issue in Canada.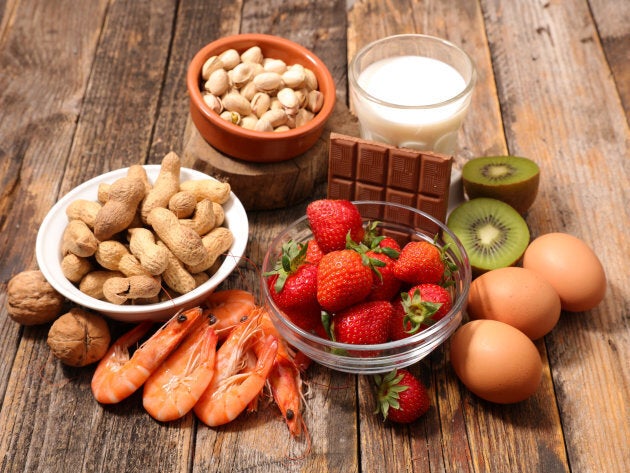 According to Health Canada, the substances most frequently associated with food allergies and reactions are: eggs, milk, mustard, peanuts, crustaceans and molluscs, fish, sesame seeds, soy, sulphites, tree nuts, and wheat and triticale.
Severe allergic reactions happen when the body's immune system reacts to a "particular allergic protein or irritant," Health Canada said. The most dangerous symptoms include trouble breathing and a drop in blood pressure, both of which can lead to death, Food Allergy Canada noted.
"One of the most common mistakes that people make during anaphylactic reactions is waiting too long to give epinephrine (an EpiPen). Epinephrine is safe to use, and it can save a life. Don't hesitate," Food Allergy Canada said on their website.
Don't wait to give epinephrine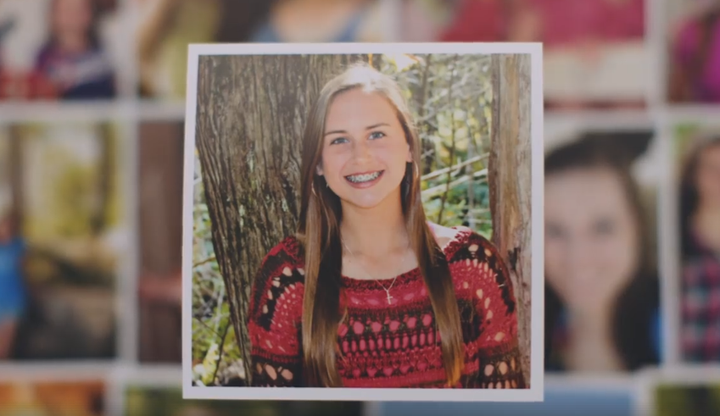 Caroline's family gave her Benadryl after she started reacting to the lasagna that day in 2014, her father Dave said in the video, noting that that's what was recommended at the time.
When Caroline started wheezing, her family rushed her to the hospital, pulling over along the way to give Caroline her EpiPen when she started having trouble breathing. Caroline then crawled into her sister Katherine's arms in the back seat, and went limp. She was put on a ventilator in the hospital, but didn't wake up, her mother Janet said. Caroline was airlifted to Halifax's IWK Health Centre, and died a week later.
"I want people to know it's easily treated, and the first treatment is epinephrine, is an EpiPen," Janet said.
The "Sweet Caroline Foundation" was launched in Saint John, N.B. in 2014, and supports community awareness, education and research about food allergies. Last week, they announced they were partnering with Food Allergy Canada to launch a national pilot project on food allergy awareness in schools.
"Caroline's Story" is the centerpiece of the campaign.