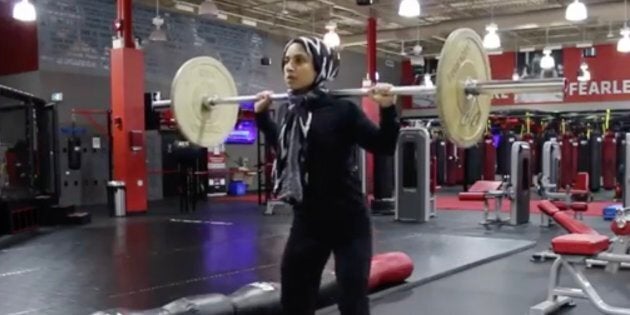 When Saman Munir started posting workout videos to Instagram last year, she expected some criticism from Muslim men.
But there wasn't any. Instead, men in the community were very encouraging.
"They're like, 'we're so proud of you, we want our Muslim girls to get into fitness,'" says the Mississauga, Ont.-based fitness and beauty influencer.
Munir, who always wears a hijab at the gym, loves exercise more than almost anything else — she gets "cranky" when she misses a session — and loves sharing her routines with her more-than 55,000 Instagram followers.
But her motivation to work out goes deeper than just toning up and relieving stress. It is also tied to her faith.
"God has given you this body, so you have to be grateful for that, so you have to take care of it," she told HuffPost Canada news editor Emma Prestwich on an episode of the "Congregation" podcast, a show about how young people experience faith, belonging and ritual.
She doesn't think enough Muslims take care of their bodies the way they should.
In this episode, Munir talks about how she built her self-confidence as an athlete, why she donned the hijab and her thoughts on a controversial story involving a Muslim girl from earlier this year.