Ontario NDP Leader Andrea Horwath had a blunt reaction to Kathleen Wynne's stunning concession, days before the provincial election ends, that the governing Liberals won't be re-elected.
Horwath accused Wynne of playing a "dangerous game."
In a speech Saturday, the Ontario premier said she was "pretty sure" the province would soon have a new government. Still, she encouraged voters to elect as many Liberal candidates as possible to prevent Doug Ford's Progressive Conservatives or Horwath's NDP from from forming majority governments.
"Kathleen Wynne has abandoned the fight against Doug Ford cuts. And her request today for a minority government is a demand that she be allowed to continue to hold the power at Queen's Park – something voters have already rejected," Horwath noted in a statement.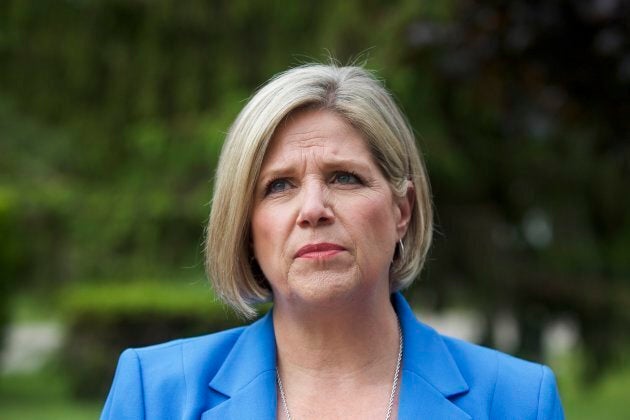 Wynne's push for more Liberal votes won't mean a minority government, Horwath added, but instead help Ford capture a majority. The NDP leader has been pushing for Liberal voters to join them to stop a Ford win.
Horwath elaborated later during a campaign event in Peterborough, Ont., accusing Wynne of jumping out of the fight in the final stretch.
"[Kathleen Wynne's] decided to turn her attention to trying to keep power for herself in some way at Queen's Park," she said. "It's pretty rich for a premier who has lost the confidence of a majority of the people of this province to say she knows what is best."
Ontario PC Leader Doug Ford was less focused on Wynne's admission. He told reporters his attention is only on winning government, saying his party is taking nothing for granted.
"People are just fed up with mismanagement, scandal and waste from the last 15 years," he said.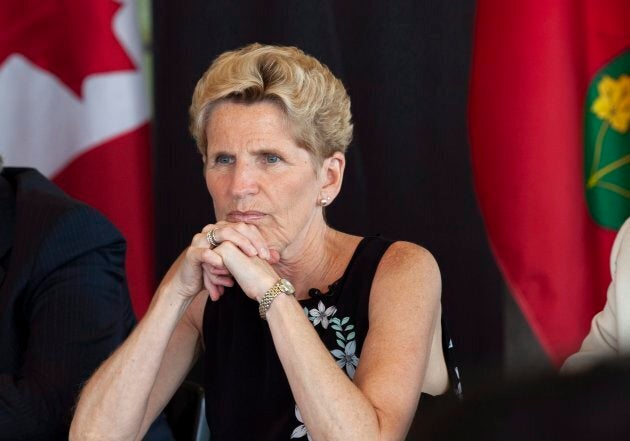 Wynne's speech urged voters to support their local Liberal candidates to keep the NDP or Progressive Conservatives from having a "blank cheque" with which to run Ontario.
"By voting Liberal you can keep the next government, Conservative or NDP, from acting too extreme — one way or the other. By voting Liberal you can keep the next government, Conservative or NDP, accountable to you."
The Ontario Liberal Party also released a campaign ad echoing Wynne's warning about a majority government.
"If Doug Ford wins a majority, he'll slash healthcare and education. If the NDP wins a majority, they'll hike taxes and kill jobs. But, a Liberal vote can keep Doug Ford or the NDP from forming a majority," the ad states.
The latest polls suggest the race is close between the NDP and the Progressive Conservatives.
Ontarians cast their ballots on June 7.