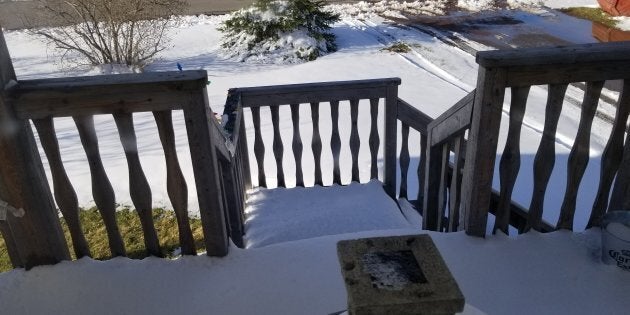 ST. JOHN'S, N.L. — Some people waking up in parts of Newfoundland got a wintry jolt when they looked out their window this morning and saw white.
Areas around Gander and St. John's got a light dusting of snow as temperatures dipped to about -1 C, with a wind chill of about -7 C.
Some called it a cruel spring joke that yielded some bemused Twitter comments.
"Seriously?" wrote one, while another joked, "Nothing like a June snow to make you question your choices in life #nlwx."
Alan Doyle of the Newfoundland band, Great Big Sea, chimed in on Twitter with this dejected comment: "Lovely bit of snow on the go" and the hashtag, #jaysus.
In St. John's, softball games were postponed because of cold that saw people bundled up in winter coats and stocking caps to walk the dog.
Meteorologist Brian Walsh says the wintry weather this late in the year is rare, noting it's been 22 years since St. John's airport last recorded snow in June.
Other parts of Atlantic Canada didn't fare much better, with Halifax seeing temperatures of about -1 C, Charlottetown 1 C and Fredericton at 2 C.