Ontarians are pretty miffed about the state of their roads.
They nominated more than 3,500 to be the province's worst as part of the Canadian Automobile Association's annual Worst Roads campaign.
More than 75 per cent of those who voted were drivers, while nine per cent of the votes came from cyclists and nine per cent from pedestrians.
Potholes were the main gripe for three-quarters of those who voted, while 14 per cent were most irritated by lack of cycling infrastructure and 10 per cent by congestion.
A number of the roadways on the top 10 list have appeared on it multiple times, according to the organization.
If you use any of these routes regularly, their inclusion probably won't surprise you.
10. Lockhart Road in Innisfil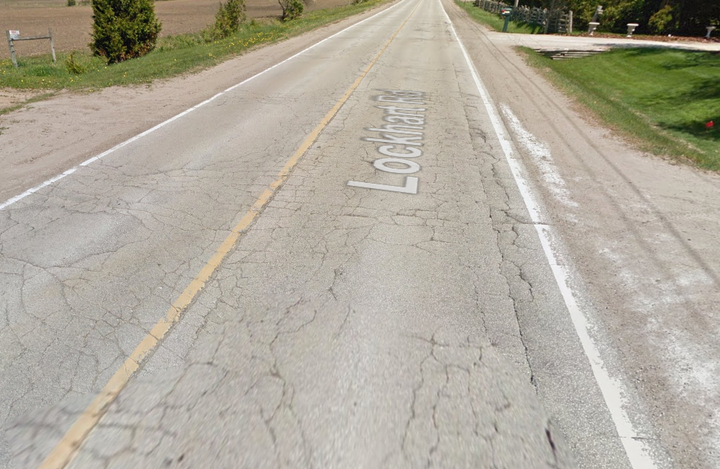 Repairs on a stretch of the potholed, bumpy street, which is busy with commuters headed to work in nearby Barrie, were set to happen in 2016 and 2017, but motorists clearly think there's still work to do.
9. Pelham Road in St. Catharines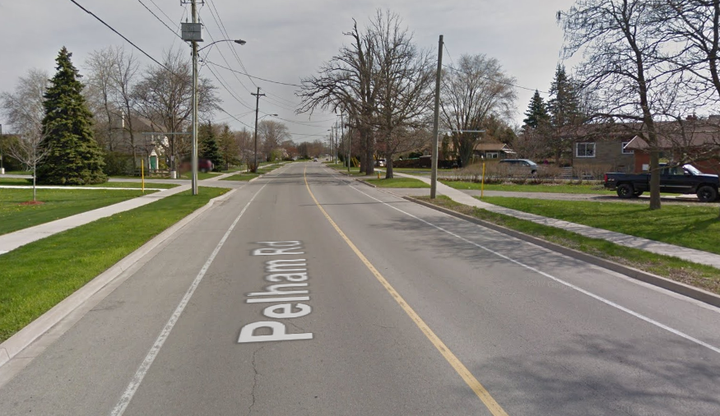 Drivers peeved about the state of Pelham Road can be reassured that the city plans to resurface part of it this summer.
8. McLeod Road in Niagara Falls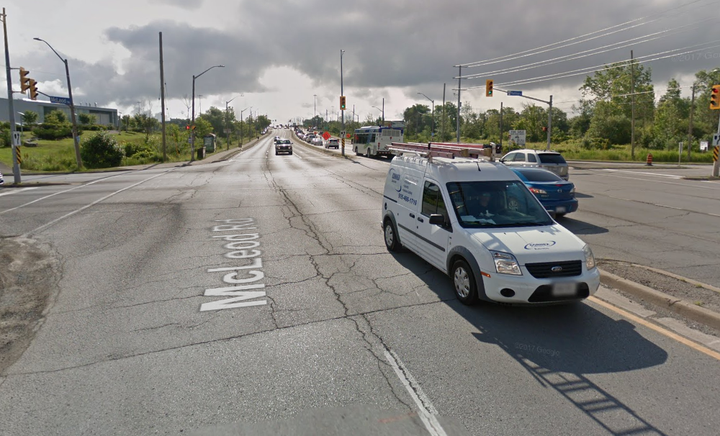 McLeod Road was recently ranked by city drivers as one of the worst in Niagara Falls for potholes, according to CHCH. Motorists told the station they're forced to zigzag around them.
7. Dufferin Street in Toronto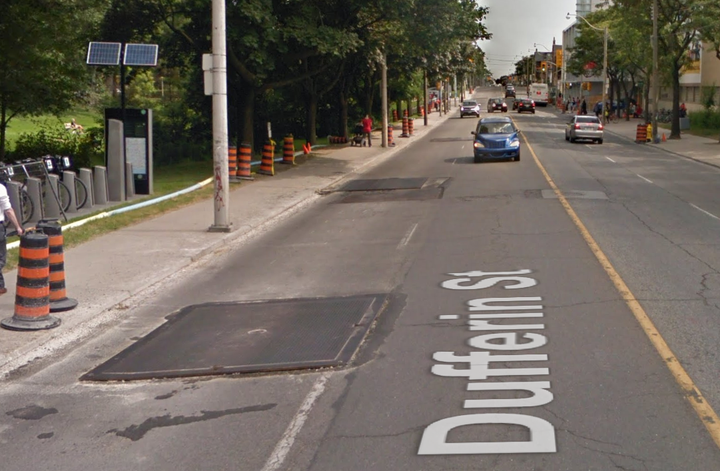 Dufferin is a long street, stretching from near Lake Ontario to Highway 407, and it's often clogged with traffic and pitted with potholes. It has appeared on the CAA's top 10 worst Ontario roads list nine times.
6. Drummond Road in Niagara Falls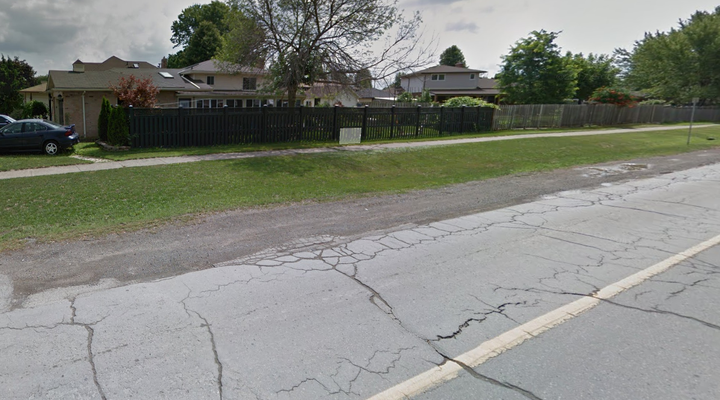 It's no surprise that this cracked and uneven street, which runs through the centre of Niagara Falls, is so loathed. It was also ranked the worst road in the Niagara region.
The city's municipal works director, Geoff Holman, told The Niagara Falls Review that local officials haven't forgotten about Drummond Road and hope to start work on it next spring.
5. Eglinton Avenue West in Toronto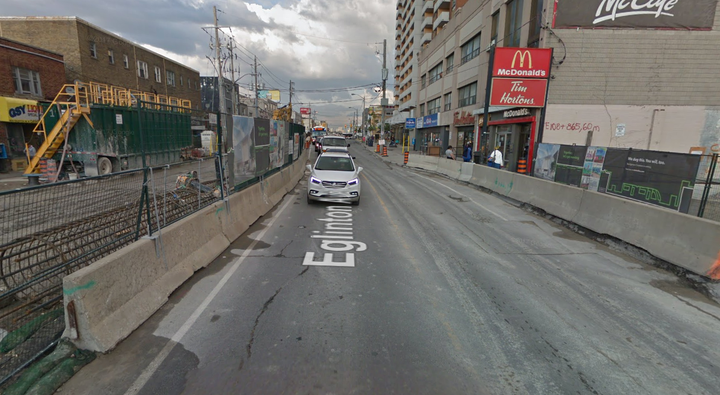 This busy thoroughfare has been a headache for residents for years due to construction on the new Eglinton Crosstown light rail line. Different sections of the roadway have been narrowed to one lane in each direction, and a look at the pavement from last fall shows it's in need of resurfacing in many places.
4. Avondale Road in Belleville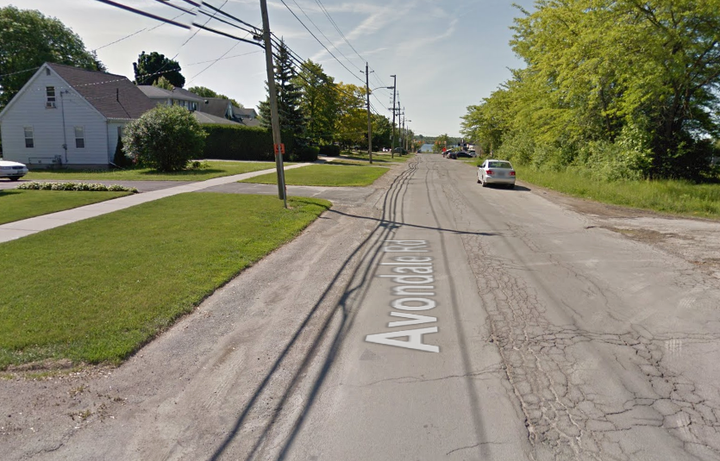 Avondale ranked fifth on the CAA's list of worst roads in eastern Ontario in 2017, mostly because of uneven pavement, Raymond Chan, government relations specialist for CAA South Central Ontario, told the Belleville Intelligencer last spring.
Belleville city staff know about Avondale Road's problems, engineering and development services director Rod Bovay told the Intelligencer, but several other routes are competing for money. He said work will hopefully happen in 2018.
3. Duckworth Street in Barrie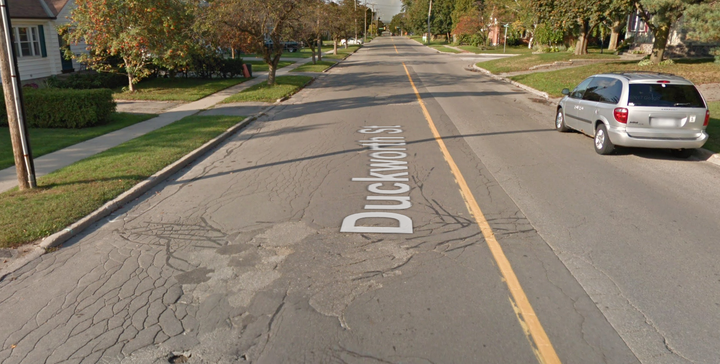 The CAA didn't cite a reason that Duckworth garnered so many votes, but a glance at Google Streetview makes it clear. We imagine it is a bumpy ride.
Many Barrie roads need work, Mayor Jeff Lehman told the Innisfil Journal last summer.
"Barrie has a big backlog of roadwork due to years of underinvestment," he said.
2. County Road 49 in Prince Edward County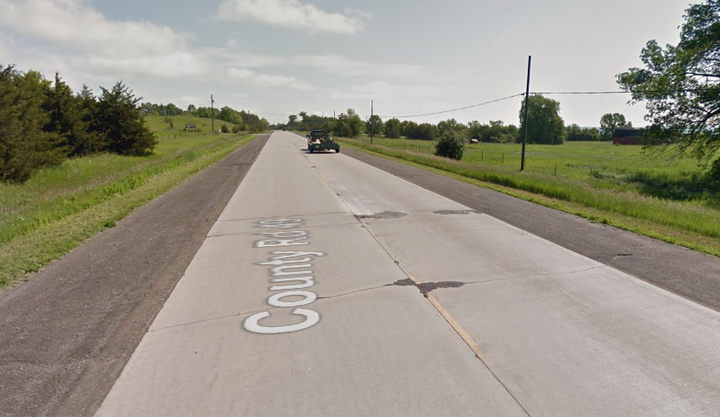 The deteriorating road is heavily used by both residents and tourists, but local officials have had trouble obtaining money to fix it, according to the Prince Edward County News. It landed the top spot on the CAA's worst Ontario roads list in 2016.
Last summer, Prince Edward County's council voted to approve more than $150,000 to study County Road 49's condition and come up with improvement options as well as cost estimates, The County Weekly News/The Intelligencer reported.
1. Burlington Street East in Hamilton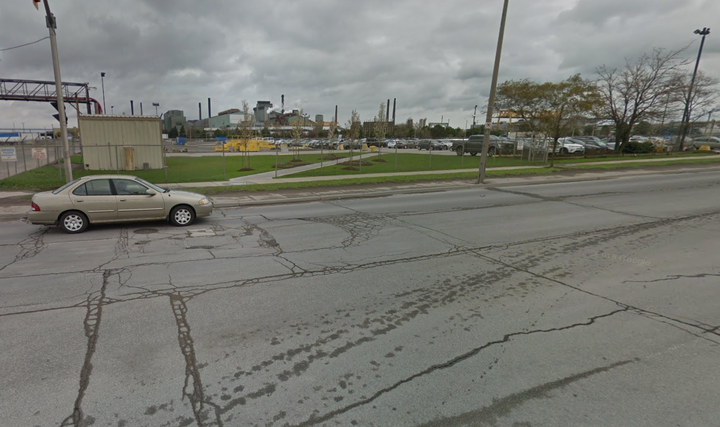 This street runs through the industrial portion of the city and has moved slowly up the CAA's top 10 list since it first appeared in 2009. It was also number one last year.
Hamilton sees it as a high priority for road maintenance, according to Global News, and $30 million has been proposed for improvement projects on the road and area around it before 2027, including resurfacing and reconstruction.