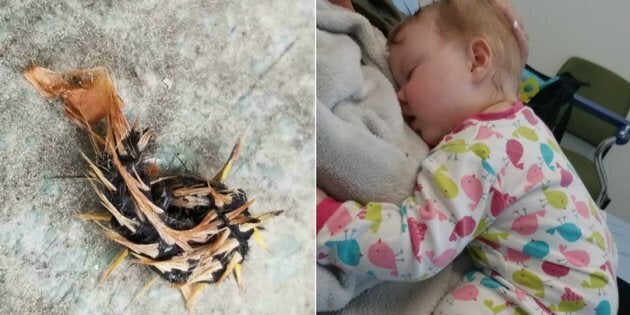 A B.C. mom is warning other parents after her baby daughter put a caterpillar in her mouth and ended up requiring an hour-long operation.
In a Facebook post, Krystal Dawn Pavan says she was in her backyard in Nanaimo, B.C. with eight-month-old Kenzie Pyne and as well as her three-year-old son when the baby started wailing last Thursday.
"She had her mouth open and she had these black pieces inside it," Pavan told CBC News.
Pavan says she assumed her daughter was cranky about bedtime, until she noticed black track marks in her mouth that looked like electrical burns. She immediately took the baby to the emergency room.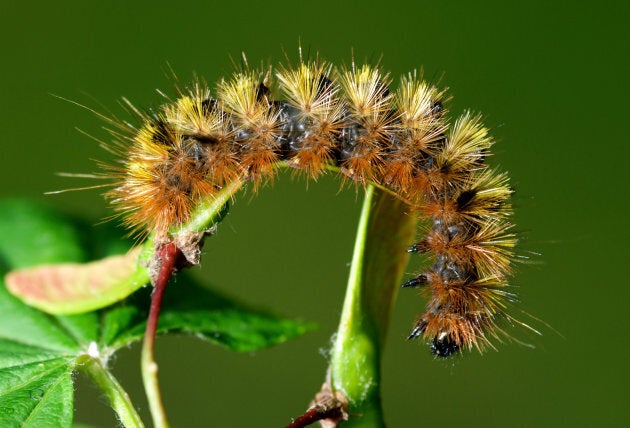 While waiting to be seen, Pavan chatted with some nurses, according to her Facebook post. One of them mentioned that her daughter had sucked on a caterpillar once and ended up with black around her mouth. Pavan thought something similar could have happened since she and her children had been outside.
When she mentioned it to the doctor, "he said that is exactly what it is and all the hairs are stuck to her tongue and the tentacles are fused to her cheek," Pavan wrote on Facebook.
She and her daughter were moved from Nanaimo to Victoria, and Kenzie underwent an hour-long surgery to remove caterpillar spines and hairs from her tongue and inner cheek.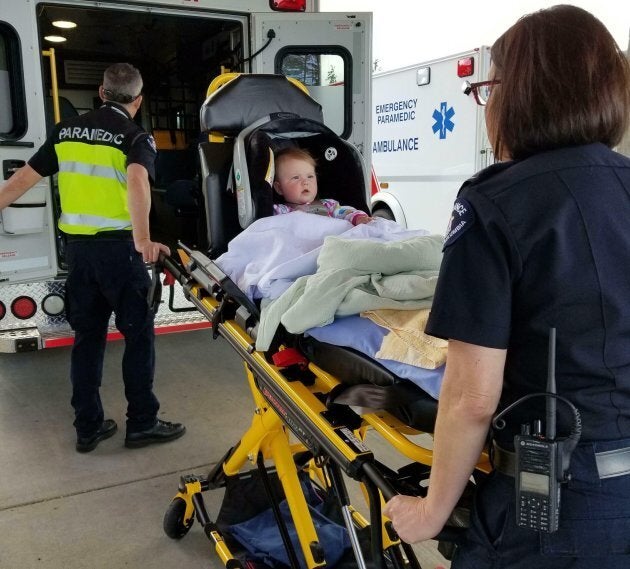 Pavan identified the critter as a silver-spotted tiger moth, which has stinging hairs that can cause a burning sensation or rash in sensitive people, and warned parents to look out for the creatures.
She also said doctors successfully removed 98 per cent of the caterpillar pieces from Kenzie's mouth, leaving behind only microscopic bits.
"It was definitely quite the ordeal," Pavan told HuffPost Canada via Facebook. "I will definitely been keeping my eyes wide open for them from now on. They are pretty common and never knew some of the information I've learned about them over the passed few days."
The baby is recovering well from the surgery and is back in high spirits, added her mom.
With a file from The Canadian Press