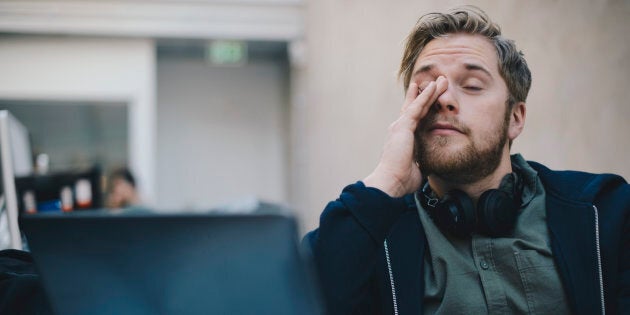 Most men probably realize there's more they could do to be healthy.
Get a little more sleep, for instance. Eat more fruits and vegetables. Hit the gym instead of the pub. But knowing it isn't enough, since new research shows that most Canadian men are living unhealthy lifestyles, with potentially dangerous long-term effects.
Nearly three-quarters of men, or 72 per cent, regularly demonstrate two or more unhealthy habits such as not eating well, sleeping too much or not enough, not getting enough exercise, drinking too much, and smoking, according to a study conducted on behalf of the Canadian Men's Health Foundation (CMHF).
The findings have serious implications.
Men are more likely to die at younger ages than women of diseases like cancer, heart disease, or diabetes, according to a 2014 report in the Canadian Urological Association Journal. Canadian men, on average, live four fewer years than women, and have fewer healthy years. But it doesn't have to be this way, according to the report.
"Many chronic health conditions in men (estimated at 70 per cent) can be attributed to lifestyle and are potentially preventable," the report noted.
This newest study — the first in Canada to look at health behaviours instead of diseases, according to the CMHF — was released this week to coincide with Canadian Men's Health Week. Researchers looked at five key health behaviours that help prevent chronic disease (such as cancer, diabetes, and heart disease): diet, exercise, sleep, drinking, and smoking.
They found that 62 per cent of Canadian men have an unhealthy diet, over half either sleep too much or not enough, 59 per cent don't get 150 minutes of moderate-to-strenuous exercise per week, 39 per cent have unhealthy alcohol consumption, and 20 per cent smoke cigarettes.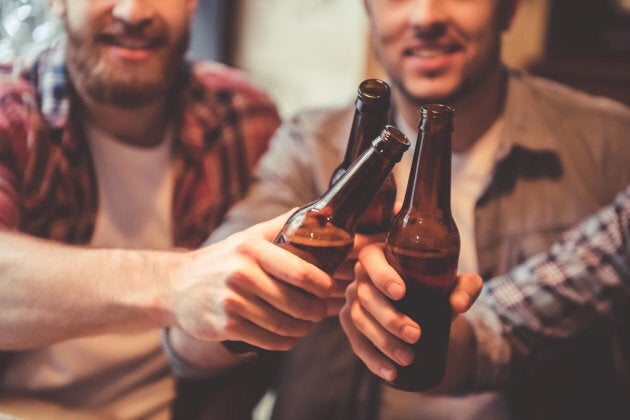 A healthy diet should include five to seven servings of fruits and vegetables a day, the foundation said, and a healthy sleep is seven to eight hours. Men should aim for 30 minutes of moderate to vigorous physical activity per day, five days a week, and should have no more than three alcoholic drinks in a day with two booze-free days a week. All men should aim to quit smoking, the foundation said.
"We now have a platform to evaluate health behaviours of Canadian men over time. I hope other researchers will use this platform to study different populations around the globe and design targeted interventions to engage men to live healthier lifestyles," Dr. Larry Goldenberg, chairman of the CMHF, said in a news release.
"After all, 70 per cent of men's chronic health conditions are caused by lifestyle and, unlike genetics, can be changed to improve your health."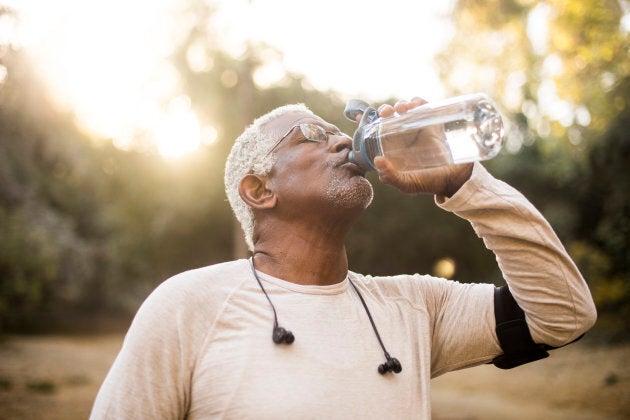 In the study, men who exhibited none of the five unhealthy behavious were considered "very healthy," and just six per cent made that cut.
Men who exhibited just one behaviour were deemed "healthy" (22 per cent.) Anyone who exhibited two unhealthy behaviours was "borderline" (31 per cent), and three or more unhealthy behaviours was considered to be "unhealthy" (42 per cent).
"Think of these categories as a ladder. Most Canadian men can move up a rung by changing just one unhealthy behaviour," said Wayne Hartrick, President of the CMHF.
"They can go up two rungs by changing two behaviours, like eating five fist-sized servings of fruit and getting seven hours of sleep. It's about having the control to veer away from disease versus 'Oops, I've got it, it sucks and why didn't I prevent it!'"