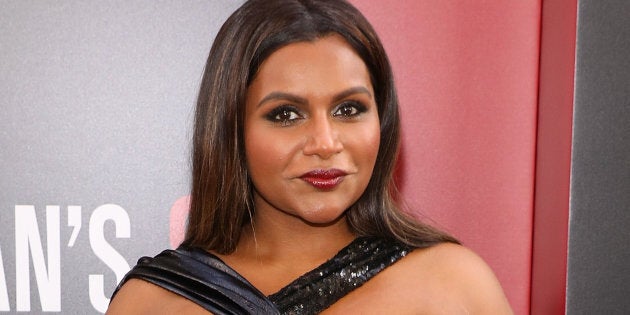 Mindy Kaling has only been a mom for six months but the "Oceans 8" star already has some inspiring life lessons she wants to teach her daughter, Katherine Swati. One of which has to do with confidence.
"Confidence is important and good — when it's married to hard work. If you feel like you have done hard work, it behooves you to be confident. You need to own it," Kaling said in an interview with Today.com. "I want [my daughter] to be unafraid of owning that. It's a very unattractive quality to be entitled without doing the hard work."
Kaling knows what she's talking about, as she's had her fair share of struggles on her own journey to success — the most prominent being the loss of her mother, Dr. Swati Chokalingam, to pancreatic cancer on the same day her show "The Mindy Project" was greenlit by Fox in 2012.
"Confidence is just entitlement. Entitlement has gotten a bad rap ... but entitlement in and of itself isn't so bad. Entitlement is simply the belief that you deserve something. Which is great. The hard part is, you'd better make sure you deserve it," she wrote in an excerpt for her book Why Not Me?
"People talk about confidence without ever bringing up hard work," she added. "That's a mistake. I don't understand how you could have self-confidence if you don't do the work."
Kaling isn't the first celebrity parent to stress the importance of working hard for what you have. Mila Kunis and Ashton Kutcher previously revealed that because of their "poverty backgrounds" they refuse to raise entitled kids as well.
Kaling is raising Katherine as a single mom (the identity of her daughter's father is unknown). And while the actress admitted in a commencement speech at Dartmouth College that the experience is "scary," she added, "The joy that I feel from being with my daughter Katherine eclipses anything from any crazy checklist."
She added, "I didn't think I'd have a child before I got married, but hey, it turned out that way, and I wouldn't change a thing."