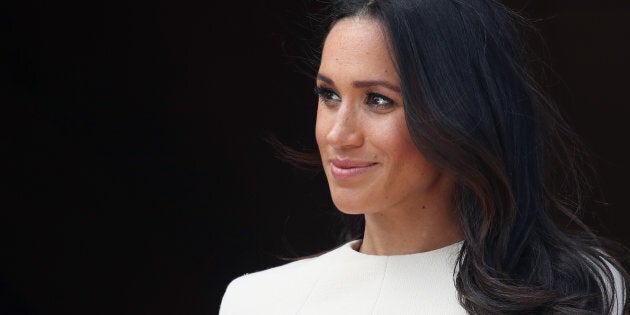 The international interest surrounding Meghan Markle, the Duchess of Sussex, is growing by the day.
After taking some time out of the spotlight for a romantic honeymoon (which was not in Jasper, Alta., by the way), the duchess is back in full force and ready to take on her new role as a member of the Royal Family in what will be a busy first year.
Already, the duchess is taking on engagements and one of her first public events as a royal is with none other than the Queen herself.
After they started off with a sleepover on the royal train Wednesday night, Markle and the Queen arrived in Cheshire, U.K. on Thursday morning. The two spent the day opening the Mersey Gateway Bridge and the Storyhouse Theatre, and meeting with community representatives. From there they joined a lunch held at the Chester Town Hall.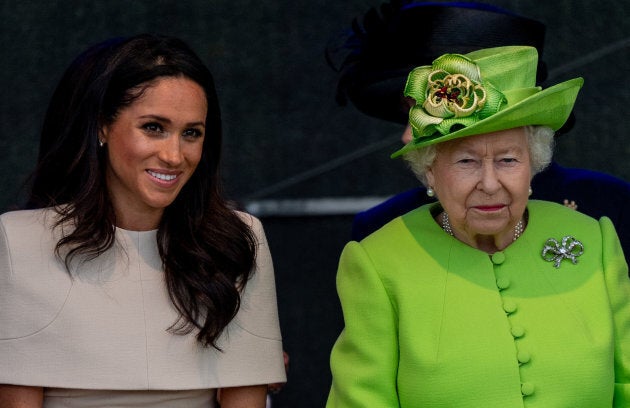 As for why Markle is getting alone time with the Queen so quickly (the Duchess of Cambridge had to wait nearly a year before she had her first solo engagement with the Queen), it's thought that the monarch's guidance will help Markle quickly learn the ins and outs of what will become her daily life as a member of the Royal Family.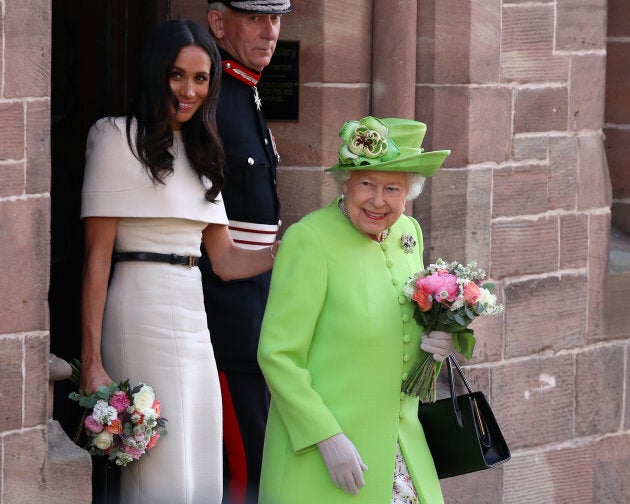 On top of all of her travelling, Markle will have to think about what platforms she wishes to represent. It took the Duchess of Cambridge almost six months to decide on herfirst patronage and when it came down to it, she was named the third patron of The Royal Foundation which was set up by princes William and Harry.
Before Harry and Markle got married in May, it was already announced that the former "Suits" star would become the fourth royal patron upon marriage, and now that she's a royal, she will have to pick the causes she wants to champion.
"Expect her to choose fewer causes than some of the other royals but to be more hands-on and to have an incredible global reach as a senior member of the Royal Family," Fitzwilliams said. "As someone who identifies as biracial she is ideally placed to champion diversity which she undoubtedly will.
"She also feels strongly about LGBT rights, which she has called basic human rights."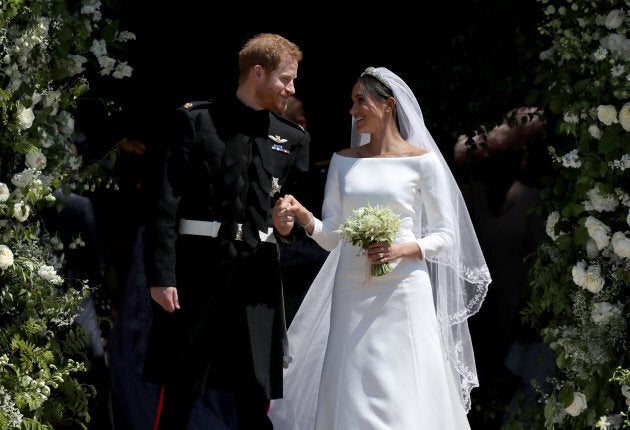 Even though Markle was used to a certain kind of celebrity as the star of a hit TV series before she even met Harry, the pressure of the constant spotlight will be a dramatic change for the duchess.
Joining the most famous family in the world brings a different type of pressure — every single move she makes will be judged and dissected by the media and royal watchers, including when and if she and Harry decide to have children.
Fans are anxious for the next royal baby, so any picture of Markle with the smallest bump (even if she is just bloated, or, you know, thats what her stomach looks like) will be on the covers of magazines with her tummy circled in red.
Even after the Duchess of Cambridge had her first child, Prince George, tabloids still wondered when she would have another baby, with some speculating that she was expecting twins.
So while Markle is still in her honeymoon phase, she will have to learn the ropes of being a royal very quickly. By all accounts, so far she's doing just fine!