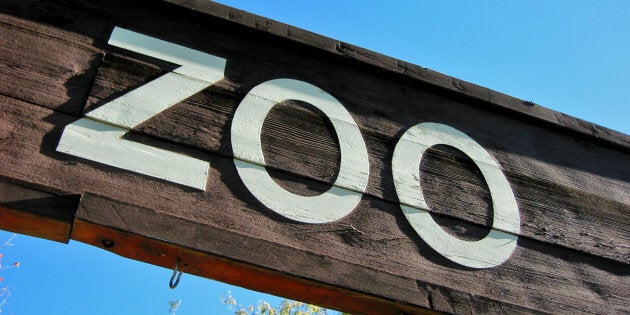 Ashley Wright knew her fun family outing was taking a turn when her son started pinching himself, making noise, and grinding his teeth.
The Belleville, Ont. mom had just arrived at Peterborough's Riverview Park and Zoo with her daughter Brinlee, 11, and son Logan, 13. Logan — who has severe autism and global developmental delays — was trying to tell his mother that he needed to pee, but didn't have the words. As Wright attempted to steer her increasingly-agitated son to the bathroom, he started biting himself and trying to pull her hair while screaming "EEEE."
And that's when a stranger walked over — not to help the mother with her 6'1, 190-pound son, but to voice his opinion.
'You got about two feet away from us and very loudly yelled "WHY DO PEOPLE BRING KIDS LIKE THIS OUT IN PUBLIC? THEY RUIN SOCIETY,"' Wright wrote in an open letter to the man in a now-viral Facebook post.
"Was I asking for your help? Your opinion? Your advice? Nope. But you, a man about 6 foot 3 and easily 250lbs watched a mom who couldve easily been hurt and scared and made a situation worse."
Wright kept walking and got Logan to the bathroom in time, then turned her head from him and cried, she wrote in her Facebook post. She acknowledged that her son (who is quite large for his age) was likely distracting and probably scary to other people in that moment, but that he didn't hurt anyone with his outburst.
"What you don't realize is Logan deserves to be out in public just as much as anyone else. He doesn't ruin the society. He didn't hurt anyone," she wrote.
"We made it to the bathroom unscathed he peed. I turned away and cried because I was relieved it went so well but I also cried because I know there will be days like this. Days where people stare. Days where people are ignorant and hurtful. Days where we thought we too would have a fun family outing and that just wasn't how it started."
The trip to the zoo, she noted, was a reward for Logan's good behaviour that week. When the bathroom incident had passed, they went and visited the camels, which are Logan's favourite.
Autism in Canada is prevalent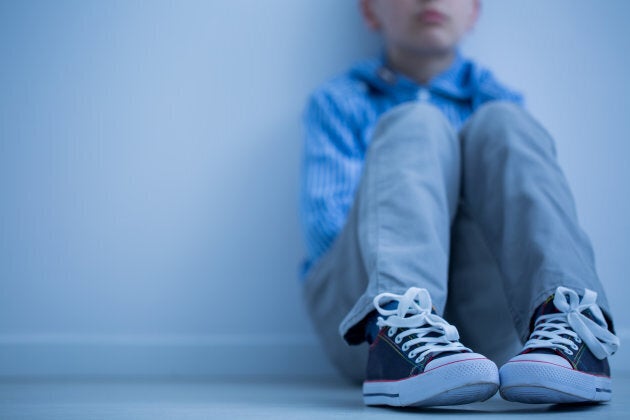 About one in every 66 Canadian children and youth age five to 17 is diagnosed with Autism Spectrum Disorder (ASD), according to a recent report from the Public Health Agency of Canada. Males are four times more likely to be diagnosed than females.
The neurodevelopmental disorder can include impairments in language, communication skills, and social interactions, plus restricted and repetitive behaviours, interests, or activities, the agency wrote in the report.
"For families, an ASD diagnosis can involve significant emotional and financial challenges," the Public Health Agency of Canada wrote.
Flooded with support
After a friend encouraged her to make her post public, Wright says she's been flooded with messages of support from around the world.
"It's made me feel really good, because I've had people literally all over the world message me ... I'm trying to respond to them all," she said. "Some of them are telling me similar stories."
"So many people don't know what it's like for our children or for us and speak from profound ignorance. It always hits me hard but you handled it so nicely," one mom wrote.
"There are people who have no concept of autism because it isn't in their family. Once they experience it they gain an understanding. It is too bad they make your life such hell. I wish there was some way to educate people who are so rude," another woman wrote.
"I choked back my tears while I read this. I hope this finds its way to him and the people in his life. Shameful," wrote another.
Wright, who details in her Facebook post how frustrating not being able to communicate his needs is to Logan, wrote that she hopes the stranger never makes another family feel the way hers did that day.
"I also sincerely hope your children don't grow up feeling that kids like Logan shouldn't be out in public. Because he needs that social interaction. He deserves to get to see his camels after a good week of behaviour. He deserves to be treated just as good as anyone else," she wrote.