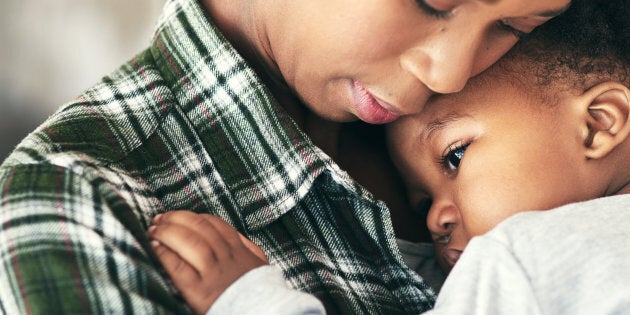 "I've been trying for years to get traction on universal perinatal depression screening for mothers in Canada," Kerr-Zlobin, founder of Life With A Baby, told Huff Post Canada.
"While I commend all investments in perinatal screening for new moms, I would like to see much more being done for Canadianmothers."
Maternal mental health projects in India and Kenya
Three of the projects focus on perinatal depression screening, two in India and the third in Kenya. Each project received $100,000 with the chance of acquiring an additional $1 million for further research.
In Kenya, where rates of postpartum depression (PPD) aren't recorded, Piret Partners Consulting of Washington, D.C. in collaboration with the Kenya Field Epidemiology Training Program are conducting research on a non-verbal pictorial scale to screen women for prenatal and postpartum depression in four northern Kenyan counties.
Also in India, OneKeyCare Ventures Private Limited is using the $100,000 in funding to test a smartphone app that community health workers are using to screen for postpartum depression in rural areas.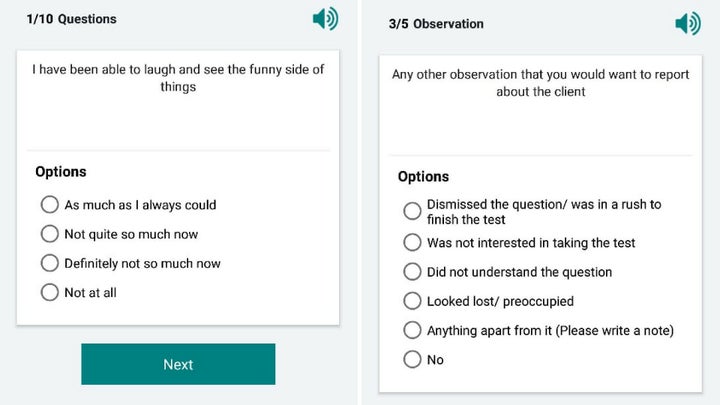 The app uses visual cues and the Edinburgh Postpartum Depression Scale (EPDS). If a woman tests positive for PPD, she will immediately receive a call from a psychologist in an urban setting who will further evaluate her. If severe, she will be immediately referred to the nearest hospital with a psychiatry department. If non-severe, she will receive five weeks of tele-counselling and further psychological assessment.
"By using information technology, we are bridging the divide between urban and rural India and getting expertise that is available in urban areas to deliver services in rural areas," OneKeyCare Ventures Private Limited, Co-Founder and Project Manager Sumeet Singh told HuffPost Canada.
"Not only does this funding give us the opportunity to create this unique intervention process, it also gives us a lot of credibility."
Improving the lives of millions of people
According to their 2016-2017 annual report, to date, GCC has invested $83 million in 107 projects in 34 countries, leveraging over $107 million in additional funding. They estimate their program will improve the lives of up to 42 million people by 2030.
GCC Vice President of Programs Dr. Karlee Silver told HuffPost Canada that bringing the benefits of the projects to Canada, including the ones on postpartum depression screening, is "definitely" part of their long-term plan.
"I think there's still a disconnect between what is being funded and where Canadian taxpayers' dollars have actually gone to find out across the world and what is being moved on internally," Silver said.
"But I'm seeing some important steps for it in terms of (the Public Health Agency of Canada) getting more involved in the international mental health conversations that give me some encouragement that we can move on that agenda."
Rates of PPD in Canada are high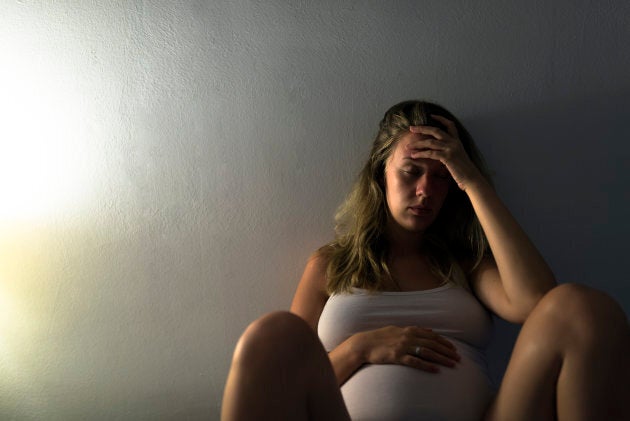 Up to 20 per cent of women in Canada suffer from a maternal mental illness such as postpartum depression, according to a recent report by the Public Health Agency of Canada. But while Canada doesn't recommend perinatal depression screening, other countries such as the United States, the U.K., and Australia all do.
If a recommendation for perinatal depression screening in Canada were to be made, it would come from the Canadian Task Force on Preventive Health Care (CTFPHC), an independent, arms-length body of up to 15 experts funded by the Public Health Agency of Canada. The CTFPHC makes recommendations based on a rigorous review of evidence every five years.
"Once a guideline update process is announced, the Task Force does not discuss recommendations that may be made until the actual guideline is published."
Though Canada has funded perinatal depression screening studies via the Canadian Institute for Health Research, the CTFPHC told HuffPost Canada their 2013 guidelines was a "weak recommendation," not because there was weak evidence of benefit, but because no randomized control trials (RCTs) were encountered, and there was no evidence that screening would improve mental health. RCTs are considered the gold standard in scientific research.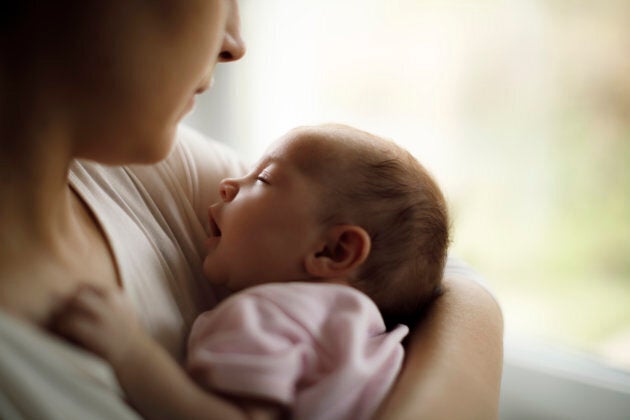 Kerr-Zlobin recently presented at the National Healthcare Leadership Conference in St John's, N.L., a gathering of Canada's top healthcare decision makers. Hers was one of eight motions debated during the conference's Great Canadian Healthcare Debate.
"I presented a motion for a national strategy on maternal mental health with the goal of implementing a universal perinatal depression screening and treatment program by 2020," Kerr-Zlobin said.
"I think our government needs to address the need for universal screening here in Canada instead of leaving the onus on vulnerable mothers to figure out this illness on their own."