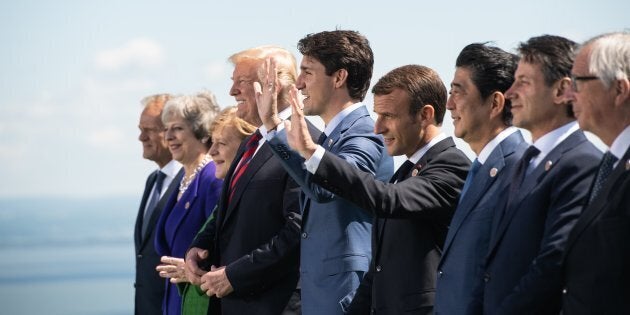 OTTAWA — Canada's retaliatory measures against the White House's aluminum and steel tariffs don't come into effect until July 1, but that hasn't stopped U.S. President Donald Trump from hurling personal attacks at Prime Minister Justin Trudeau.
Trump's anti-Canada hyperbole, mimicked by his subordinates, made his feud with Trudeau international news. The president added more fuel to the trade-dispute fire by making new threats to Canada's auto industry and dairy farmers.
On "Follow-Up," HuffPost Canada's politics podcast, we turned to our senior politics editor Ryan Maloney for help untangling this diplomatic drama — and speak to representatives of Canada's auto workers and dairy farmers for their sense if there's any substance to Trump's hot air.
Listen to the full episode: