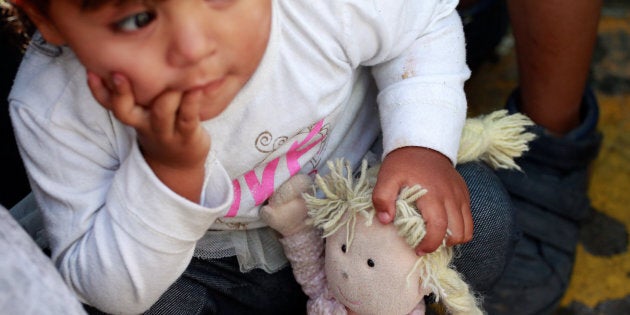 "You just want to hold your kids more tightly than usual, and you want to protect them more than usual," Dr. Mahli Brindamour, a pediatrician in Saskatoon, a member of the Caring for Kids New to Canada task force with the Canadian Paediatric Society, and a mother, told HuffPost Canada in a phone interview.
"Of course as a pediatrician, as a mother, but also as a human being, this comes and gets us at our hearts and at what makes us human."
Previously, CPS — which represents 3,300 pediatricians, pediatric subspecialists and other child health professionals across Canada — has spoken out against the immigration detention of children on Canadian soil, explaining in a joint statement that children held in detention suffer extreme distress.
"Because children are being separated from their parents at the border and also because they are being put in detention, then the U.S. cannot be seen as a safe country for refugees," Brindamour explained.
Even after U.S. President Donald Trump backed down Wednesday and signed an executive order to end the separation policy, "they would still be putting children in detention for an indeterminate amount of time, which we are also very strongly against," she said.
"Absolutely" akin to child abuse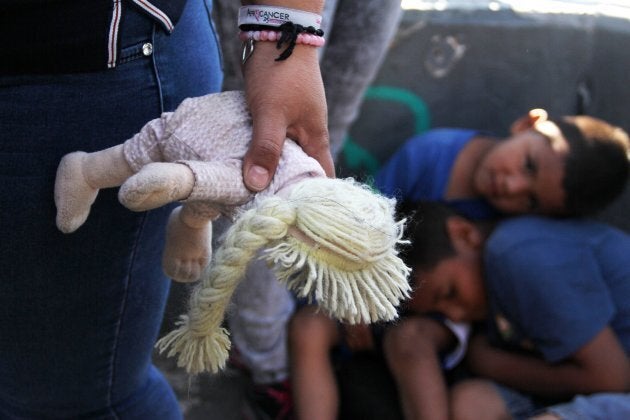 Detention and family separation are both extremely harmful for children, Brindamour said, and can lead to mental and physical health issues, even influencing a child's developing mind and cognition. The effects can last a lifetime, she added.
"Children who are not within reach of their parent's or primary caregiver's loving arms of course are extremely distressed, they develop fear and extreme intense agitation, and that can lead to significant mental health issues that eventually can last for a very long time," Brindamour said.
Adverse childhood events such as being detained can also increase the likelihood of developing chronic diseases like diabetes, heart disease, and hypertension, she said.
"Children are trying to reach safety with their parents or with their caregiver, and potentially have already been traumatized in their earlier life prior to trying to cross the U.S.-Mexico border, and separating them from their parents is adding to their trauma, and I would agree that this is absolutely government-sanctioned child abuse," Brindamour said.
"Couldn't even prepare me for the sobbing ..."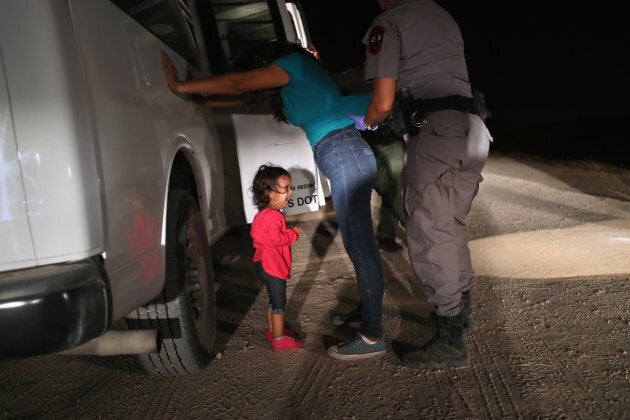 Other Canadian doctors and parents have spoken out about the heartbreak and helplessness they feel after seeing footage of children who have been separated from their families, and about their concerns over children being held in detention centres.
Pediatrician Rick MacDonald tweeted that, even though he has children and treats children (and hears crying "all day long"), "that couldn't even prepare me for the sobbing I heard on audio of young children crying for their separated parents."
"Detaining children indefinitely with their parents is too small an improvement," said Toronto clinician investigator Dr. Melanie Penner.
And Ottawa pediatrician Dr. Chuck Hui told CTV News he was concerned the children being detained in the U.S. weren't being kept in a safe situation.
Brindamour said the events unfolding in the U.S. has affected her both as a pediatrician who has worked with refugee and immigrant children, and as a mother.
"I feel lucky that I'm safe at home with my kids, and my kids are safe and well-fed and well-taken care of with people that love them, and who they love."