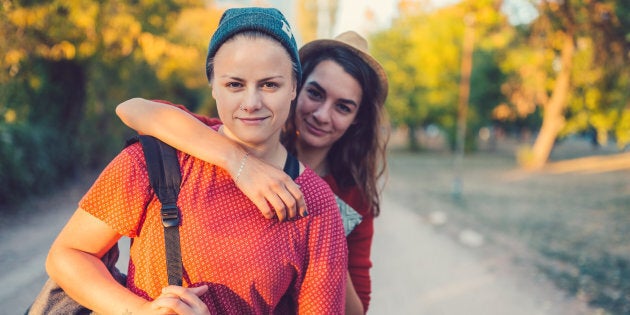 Charles Murphy, the president of Raise Up Fundraising in St. John's, N.L., remembers feeling like there was nobody else he knew who was like him when he was growing up in Nova Scotia.
That feeling is his personal motivation for Raise Up's work with the Parents of Trans and Gender Diverse Kids - NL, Murphy told HuffPost Canada by phone. This year, some of that support will benefit Camp Rainbow, a camp for trans, two-spirit, and gender creative children in Newfoundland and Labrador.
"I'm really grateful Raise Up is able to help them in any way," Murphy said of the camp, which is for kids aged seven to 16 and will run this year from July 2 to 4 through Echo Pond Summer Camp.
Camp Rainbow is one of several similar camps now running across Canada, aimed at queer youth and their family members. Some of the camps are more generally for LGBTQ kids, while others are specifically for trans and gender creative kids.
There are camps that focus on older kids and teens, and others that are open to younger children. But a uniting factor between the camps is that it gives LGBTQ children a place where they can be themselves, see that there are others in the world like them, and explore their identities safely during a formative time in their lives.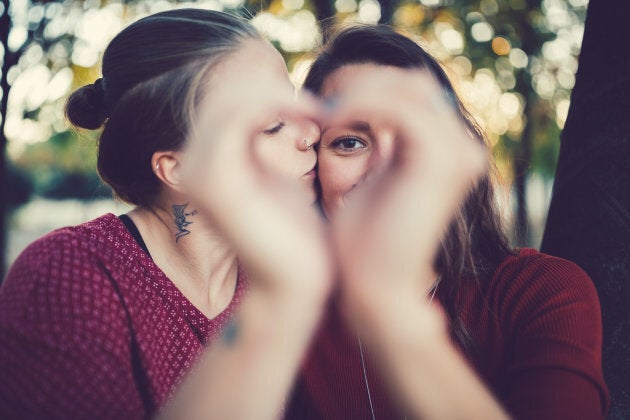 The camps provide a lot of value for kids who attend, said Murphy, who provided quotes from campers who had attended Camp Rainbow in its pilot year in 2017.
"It's a space where you can express the way you want," said Dan.
"I can't believe there's a camp where I can go have fun and be myself," said K.
And while it would be great if Camp Rainbow grows to the point where it can run for a longer period of time in the coming years, Murphy said that the fact that it exists at all is vital, especially for kids who live in places where they may not feel they can be fully themselves every day. "Four days is like a life changer for them," he said.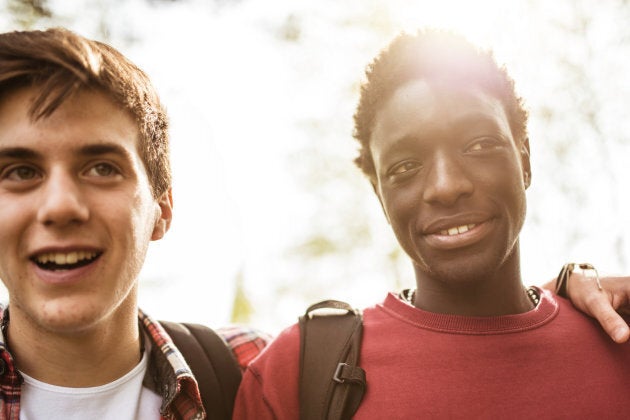 Registration for Camp Rainbow is due today, but there are other camps across Canada — some of these are full for this summer, but others have ongoing registration or offer wait lists. There's also next summer to think about!
CampOUT!
CampOUT! is a University of British Columbia-affiliated summer camp for queer, trans, two-spirit, and allied youth aged 14 to 21 from B.C. and the Yukon, with a focus on social justice. The camp's support from donors means it costs just $30 to attend, and travel reimbursements are available.
Camp Ten Oaks
Where: Eagle Lake, Ont. and London, Ont.
When: July 29-August 4, 2018 and August 25-31, 2018
This one-week sleepaway camp for children and youth who identify as LGBTQ aged 8 to 17 and their families has been running for more than a decade — the first program ran in August 2005. This year they opened a second location, nearly doubling the camp's capacity to almost 200 campers.
Camp Aurora
Where: LakeBrereton, Man.
Manitoba's only LGBTQ youth summer camp, Camp Aurora, is ten years old and open to campers aged 14 to 19. The campers visit Camp Brereton, in Whiteshell Provincial Park, which is owned by the province's children's charity Variety.
Campers experience a mix of traditional summer camp activities like canoeing and camp fires along with workshops focused on identity and community.
Camp fYrefly
Where: Edmonton, Calgary, Ontario, Saskatchewan
When: Various times in July and August
An educational, social, and personal leadership retreat for queer and trans youth aged 14 to 24, Camp fYrefly helps build leadership skills in campers and foster personal resiliency.
The campers work on exploring their own identities and learning skills they can bring back to their own homes, schools, and communities.
Queer Scouts
Where: Pigeon Lake, Alta.
This new camp was started by alumni of Camp fYrefly, with an aim to educate people about community and self-advocacy related to both LGBTQ issues and others that are not directly related.
The camp is aimed at queer people aged 14 to 24, and the programming will be guided by other young people.
Rainbow Camp
When: August 8-27, 2018 (three camps)
These week-long camps are held for LGBTQ youth aged 12 to 17, as well as for allies and family members. Rainbow Camp focuses on individuality and social justice. The camp also offers a Leaders-in-Training program for older teens, focused on leadership training and mentorship work with younger campers.
Camp Coyote
Held at Camp Mockingee, this camp in Nova Scotia is open to trans-identified youth aged 20 and under. Activities include discussion of trans health, scavenger hunts, arts and crafts, and social supports.
The Youth Project also runs Camp Seahorse, an LGBTQ youth camp held in July in Franey Corner, N.S.
Machane Lev
In Hebrew Machane Lev means Camp Heart, and this new youth camp offers programming for LGBTQ Jewish campers — the first camp of its kind in Canada. The camp for youth aged 8 to 16 focuses on identity, leadership skills, and Jewish community.
Correction:A previous version of this story stated that Charles Murphy grew up in rural Newfoundland and Labrador. He grew up in Nova Scotia. A previous version also stated that Raise Up's work has been benefitting Camp Rainbow for two years, when in fact it will only start benefitting the camp this year. We also reported that Murphy stated "lifetime," it has been changed to "life changer." All changes have been made in this article. We regret the errors.