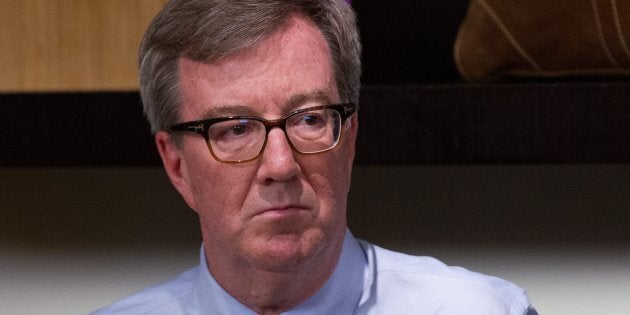 OTTAWA — The mayor of Canada's capital is urging the city's elite to boycott the United States ambassador's Fourth of July party.
The shindig, held on the grounds of the ambassador's spacious residence in Ottawa's tony Rockcliffe neighbourhood, is an annual must-do on the social calendar with food, drinks, dancing, and the red, white, and blue in full force.
Last year, approximately 4,000 people attended the festivities. The Hill Times reports that the membership list has been drastically cut back this year to reflect the personality of new ambassador Kelly Knight Craft.
Ottawa Mayor Jim Watson said he declined his invitation because of the way U.S. President Donald Trump's White House has been treating Canada. Watson cited the imposition of tariffs on steel and aluminium and the threat of new tariffs on the auto and dairy sectors.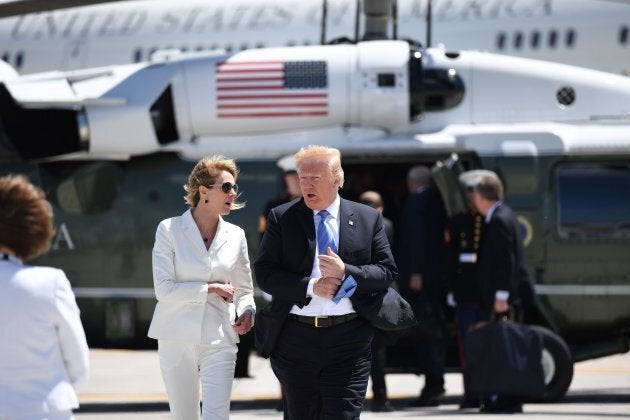 "The United States is acting as a bully to a smaller country and I think it would be hypocritical of me to sort of show up and accept their hospitality and free food and so on, when we are in the midst of this trade dispute that is going to have serious ramifications for the entire country and employment in this city," he said Wednesday evening on the local CTV supper-hour newscast.
The U.S. should be Canada's best friend, the mayor added, "but their administration is acting in such a punitive and puerile fashion ..."
I would encourage other people to think long and hard about whether they should go as well, given the poor way we have been treated by what is traditionally a friend of our country ...Jim Watson
"When you see the president, some of his rambling attacks on the prime minister, attacks on the government, attacks on particular industries — and most of the time he gets his facts wrong with all of the trade surplus deficit numbers he throws around."
Watson said his decision should not be read as a reflection of Trump's appointee who will be hosting her first Fourth of July party, but simply that as a community leader, he felt he shouldn't be hobnobbing with "the Americans who are taking shots at us all the time."
"I would encourage other people to think long and hard about whether they should go as well, given the poor way we have been treated by what is traditionally a friend of our country and our people," the longtime Liberal added.
The Prime Minister's Office did not respond to a request for comment Wednesday evening. Andrew Leslie, the parliamentary secretary for U.S.-Canada relations, is expected to attend Craft's bash. But several opposition MPs, including those heavily involved in lobbying on behalf of the Canadian government in D.C., have noted they did not receive an invitation to this year's party.
Watson was speaking Wednesday to CTV news anchor Graham Richardson, who tweeted his own party response earlier this month. "They're serving Kentucky Bourbon. It is on the tariff list. I politely declined my American friends. Not in the mood this year," he wrote.
Last year, while Ottawa waited for Trump's ambassador to arrive, the embassy went ahead with a large event. The then-chargé d'affair, Elizabeth Moore Aubin, talked to the local CBC radio station about keeping the tradition up with ribs, deep dish pizza, and fish tacos in the food stands and a focus on the "very important bilateral relationship" between the two countries. Aubin, whose husband is a former Canadian Mountie, returned to Washington in January.
The previous year, president Barack Obama's former appointee Bruce Heyman and his wife, Vicki, held a grandiose affair complete with old American cars, Maryland crab cakes, fried green tomatoes, corned beef sandwiches, Dairy Queen ice cream and Eli's Cheesecake sourced directly from Chicago, Obama's political hometown.