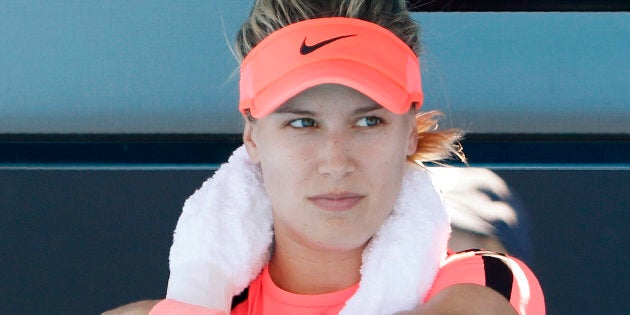 For Canadian tennis pro Eugenie Bouchard, it appears she can't always win with the press even when she does just that on the court.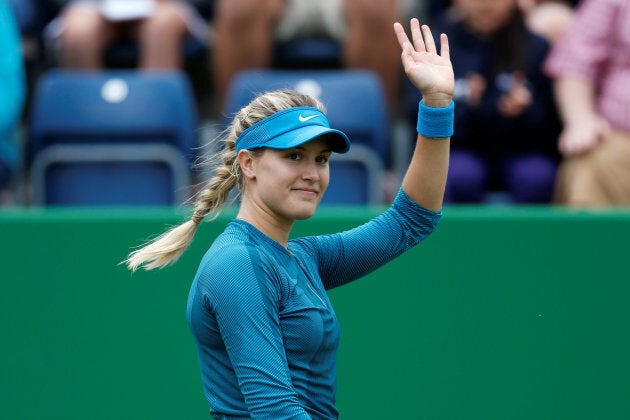 Bouchard kept her answers short and succinct when speaking to the on-court broadcaster, who asked her about her assessment of that match, prefacing her question with "it doesn't get much better than that."
"Thank you, it was pretty solid," said Bouchard, in response.
The rest of her answers were similar concise, saying the experience was "not hard at all," that she was "happy to be here," and that "it's important on grass to start well." She also did not have much to say about her new coach Robert Lansdorp — who previously worked with Maria Sharapova and Pete Sampras — adding, "He's been really helpful, I think he's a great coach."
Several outlets swiftly criticized Bouchard for her demeanour. Metro UK called her "frosty," while the New York Post wrote she "doesn't seem happy after rare victory," and The Independent dubbed her behaviour "icy." The 24-year-old has yet to address this feedback, though many fans have come to her defence online.
But hopefully her winning streak will continue and she will be able to get the press back on her side when Wimbledon kicks off in July.
Watch the full clip below: