Canada Day feasts are often comprised of the classics: who can resist hot dogs, hamburgers, fries, beer and desserts? Then comes the July 2 guilt. If you overindulged this long weekend, you can make healthier - yet still patriotic - choices in the aftermath. Check out some of these homegrown choices that are fresh, tasty and better for you (and the local economy).
Swap regular fries for baked Ontario sweet potatoes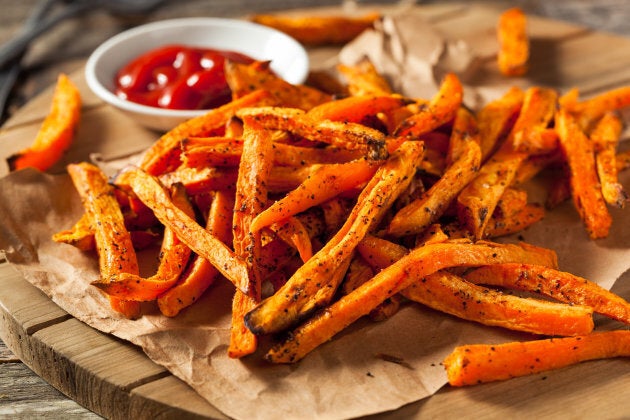 Take advantage of the beautiful local fruits and vegetables grown right at home. For example, swap the potato fries with Ontario sweet potatoes. The tubers are fat-free, low in calories and rich in nutrients such as beta carotene. You can forgo the oil and bake or grill, or make your own sweet potato fries. Canada's food guide recommends four to eight servings of fruits and vegetables for children and teens - adults need up to 10 servings a day.
Swap burgers for lean Canadian beef or lamb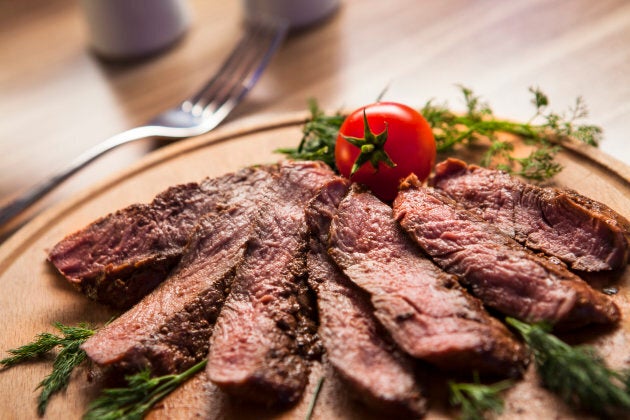 Beef remains the topic of much discussion - is it good for you? Bad for you? Beef is high in protein, iron, b-vitamins and minerals, and choosing Canadian grass-fed and leaner cuts can be a healthier and less environmentally taxing way to enjoy it after the Canada-day burger binge. There are 68,000 beef farming families and ranches in Canada, according to Canadabeef.ca, such as the Whispering Winds Ranch in Vanderhoof, B.C. and YU Ranch in Tillsonburg, Ont. Both farms claim to offer hormone-free, naturally raised, lean beef and observe rigorous sustainable and ecological practices.
Ontario lamb is another lean and tender meat option post-Canada Day. It's also high in protein, vitamins and minerals. Services like TruLocal make it easy for Canadians to browse through sustainable local meat options, and orders are delivered right to your door.
Swap the 50 for local craft and organic beer
When you've had your fill of Labatt Blue and long for something a little less "keg party," craft beer has your back. Now, let's be clear, it's still beer. But the smaller batches and craft brewers' focus on quality and technique give beer lovers more options when it comes to healthier ingredients and fewer additives. Silversmith Brewing in Niagara, Ont., for example, is best known for its award-winning Black Lager, which is made from a whopping four ingredients: malts, hops, yeast and water.
For those looking for a break from the Smirnoff Ice, Crafty Elk, based in Alberta, is an organic hard juice made with vodka and formulated by a Canadian scientist. The beverages are low in sugar, have no artificial flavours or preservatives and feature ingredients such as turmeric and goji berry powder, which are both touted for their health benefits.
The indie approach has paid off in spades for brewers. Since its launch in 1984, craft beer has become one of the fastest growing product categories in the Ontario market, according to the Liquor Control Board of Ontario, and Nova Scotia's craft beer sales have ballooned by almost 50 per cent, according to the province's Craft Beers Association, and there are now 50 craft breweries in the province.
Swap the pop for a locally brewed kombucha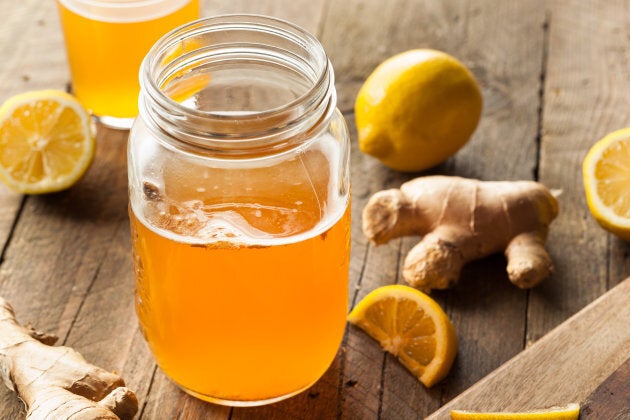 Kombucha is a trendy, healthier beverage option if you've had enough of the typical sugary carbonated drinks (so long, Canada Dry). The sparkling, fermented tea is loaded with probiotics and powerful antioxidants, and the microorganisms present in the drink help bolster the immune system and aid digestion. And there are several local brands on the market. RISE kombucha, based in Montreal, Que. uses green, white and black tea leaves and raw organic sugars. Tonica Kombucha is brewed and bottled in Toronto using natural, certified organic ingredients and come in flavour combos like thyme mojito, apple ginger bourbon, and coconut margarita.