Once a year, over a million people gather for the Calgary Stampede, a 10-day celebration of Western culture that includes midway rides, rodeos, music, games, and some truly insane food. (Doughnut holes topped with bull testicles, anyone?)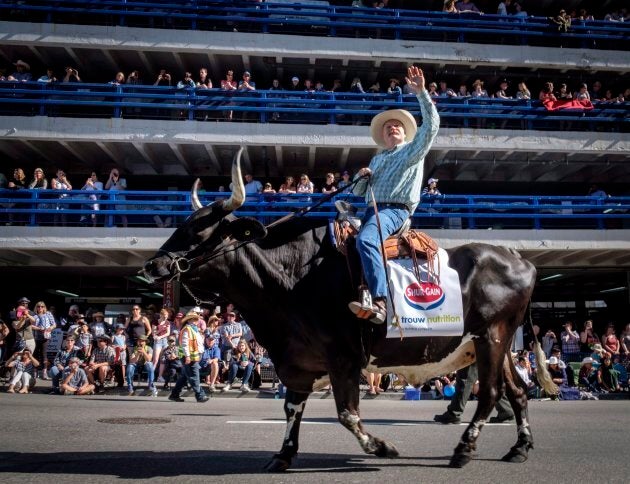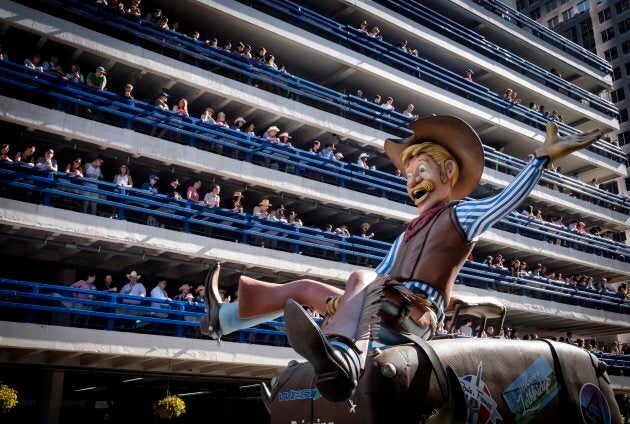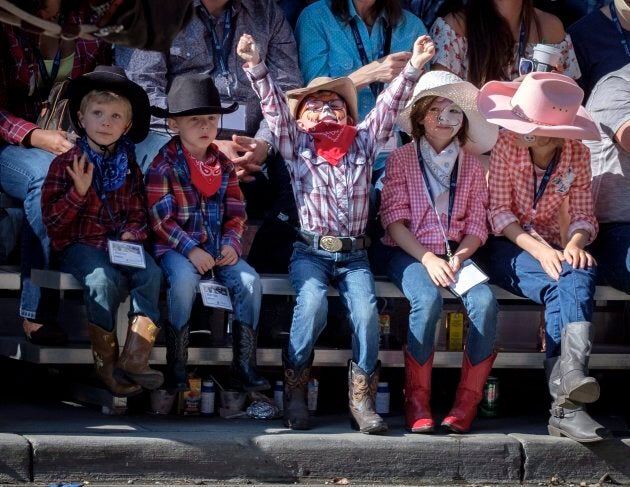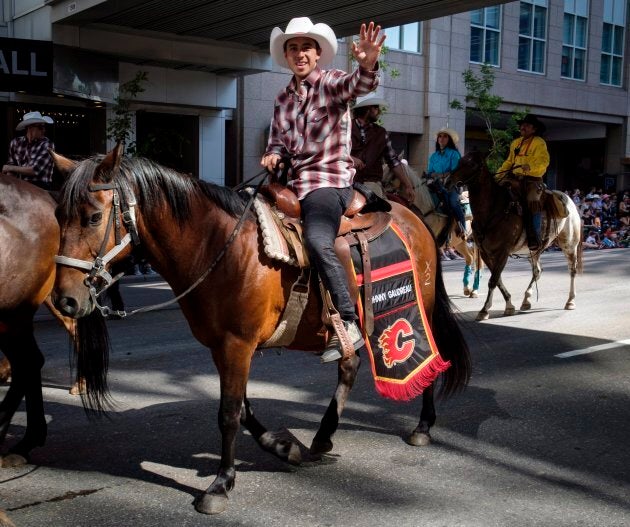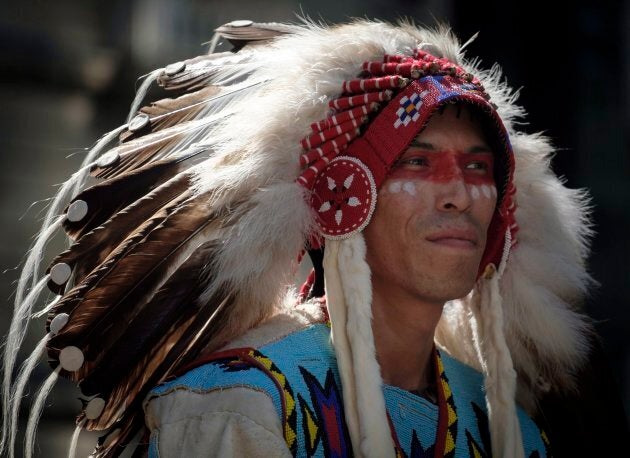 Political leaders from all levels of government showed up to the Stampede to get in on the fun — and take advantage of the opportunity to gladhand with voters, a bonus, of course.
Alberta Premier Rachel Notley has kept busy making pancakes, meeting Humbolt Broncos first responders, and dancing in the parade, to name a few activities on her itinerary.
Calgary Mayor Naheed Nenshi seemed to be having a great time multi-tasking himself.
Alberta United Conservative Party Leader Jason Kenney boasted about his pancakes.
And Prime Minister Justin Trudeau also attended a breakfast hosted by MP Kent Hehr on Saturday and seemed to be relishing the Stampede spirit.
Conservative leader Andrew Scheer, meanwhile, enjoyed watching the derby.
And former prime minister Stephen Harper took the opportunity to hang out with former Saskatchewan premier Brad Wall.
We'd organize a vote on who's rocking the cowboy hat best, but we're too distracted by this one-pound meatball. Enjoy the Stampede, Calgarians!