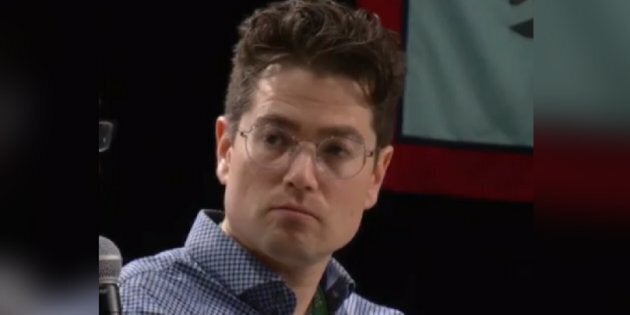 A Vancouver lawyer who resigned from the national inquiry for missing and murdered Indigenous women and girls last month says comissioners have demanded him to stop making critical comments, in public and private, about his former employer.
Breen Ouellette, a Metis lawyer, said he had been hoping to get consent by the commission to speak freely, but received a cease and desist letter from counsel retained by the national inquiry Friday. A copy of the letter suggests public statements he's made so far "concerning the affairs of a client" breach his professional obligations.
"You have a duty of loyalty to your client. You cannot make public statements concerning the affairs of your client without your client's consent," a copy of the letter reads.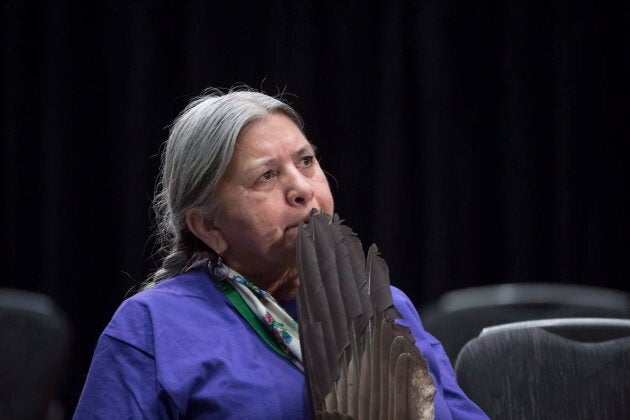 In a statement to HuffPost Canada on Monday, the national inquiry declined to comment on the letter and Ouellette's remark that the inquiry is "speeding towards failure."
"As you can appreciate and as a matter of policy, the National Inquiry does not discuss the details pertaining to personnel matters."
Ouellette has until the end of day Monday to sign a written statement promising to withhold all "public or private comments about the inquiry."
Lawyer says government interfering with MMIW inquiry
There have been at least 25 resignations and firings since the long-anticipated inquiry was formally launched at the end of 2016. Commissioners were given a two-year mandate to publish their report by the end of 2018.
Chief Commissioner Marion Buller asked the government in March for a two-year extension and an additional $50 million in order to complete the inquiry, summarize findings and make recommendations.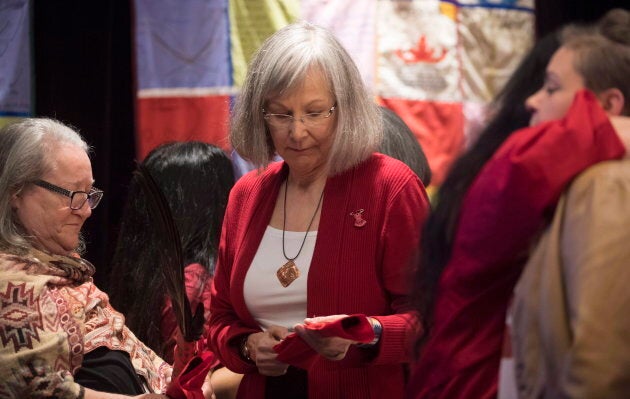 Ouellette told HuffPost Canada last week that he decided to quit after Crown-Indigenous Relations and Northern Affairs Minister Carolyn Bennett announced in June the inquiry would only be given a six-month extension.
It's unclear how much additional money the inquiry will be given to complete its work. Earlier, Bennett's department said it could be anywhere between $50,000 and $50 million — the final amount dependent on the result of consultations.
Watch: Ottawa extends missing and murdered Indigenous women inquiry
That consultations criteria "bothered" Ouellette. He said as a tribunal, the national inquiry is conducting its work "for the benefit of public interest," so it needs to operate arms-length and independent of the government.
Bennett has stated further discussions are needed between the government and commission before the approval of any additional funds.
Ouellette said the short extension and a promise to develop a budget in the inquiry's remaining months forces commissioners to work on the government's terms.
"They're interfering with the conduct of the inquiry," he said.
Bennett told reporters in Ottawa last month that the decision to change the Nov. 1 deadline to April 30, 2019 was finalized after discussion with survivors and their family members, Indigenous organizations as well as the provinces and territories.
Political timing was also another factor.
"Also I think that we felt it would be very important for the government of Canada to have time to respond to the final report before we go into an election," said the minister at the time.
New commissioners need to be brought in because the current team doesn't doesn't seem to have the "strength to stand up to the government and insist on impartiality and independence," Ouellette explained.
Prior to being hired by the inquiry in April 2017, Ouellette said he turned down the original request that he apply for the job. He spent two sleepless nights, thinking about his nieces.
"What does it mean for me if one of them goes missing or one of them is murdered and I didn't do anything about it when I had the opportunity?"
He told HuffPost that despite now being unemployed, he's speaking out because he feels strongly that the inquiry needs more time and resources to comprehensively explore and determine the root causes of violence against Indigenous women and girls.
"It's too important," he said.
CORRECTION: An earlier version of this story erroneously stated the new deadline to be April 30, 2018. That date should be April 30, 2019. This version has been updated.