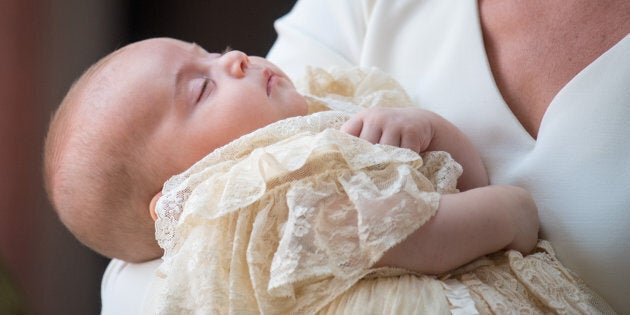 The Cambridges stepped out for the first time as a family of five for Prince Louis' christening on Monday.
Naturally, all eyes were on the two-month-old prince, who looked adorable sleeping in his mother's arms as she approached The Royal Chapel at St. James' Palace.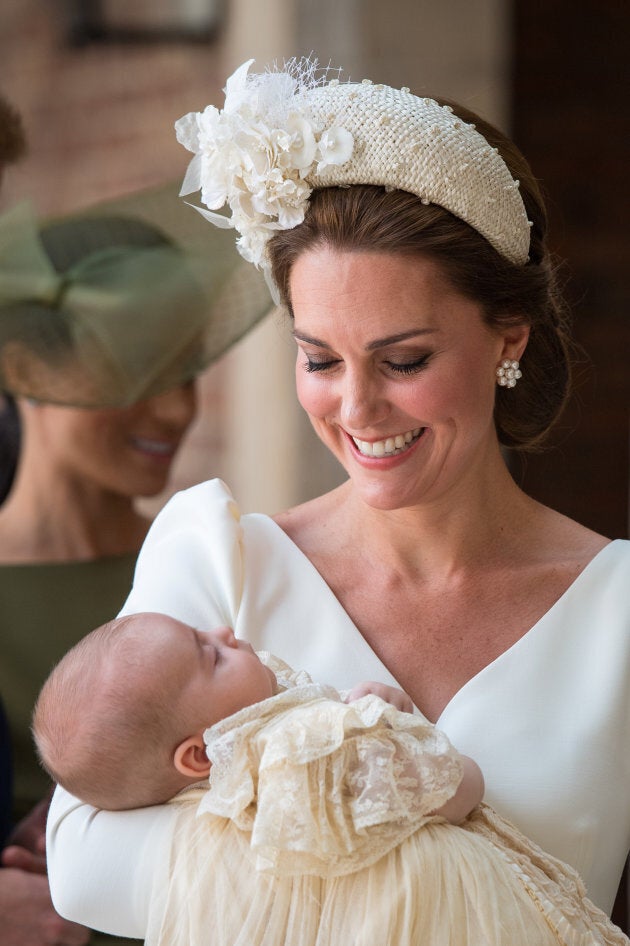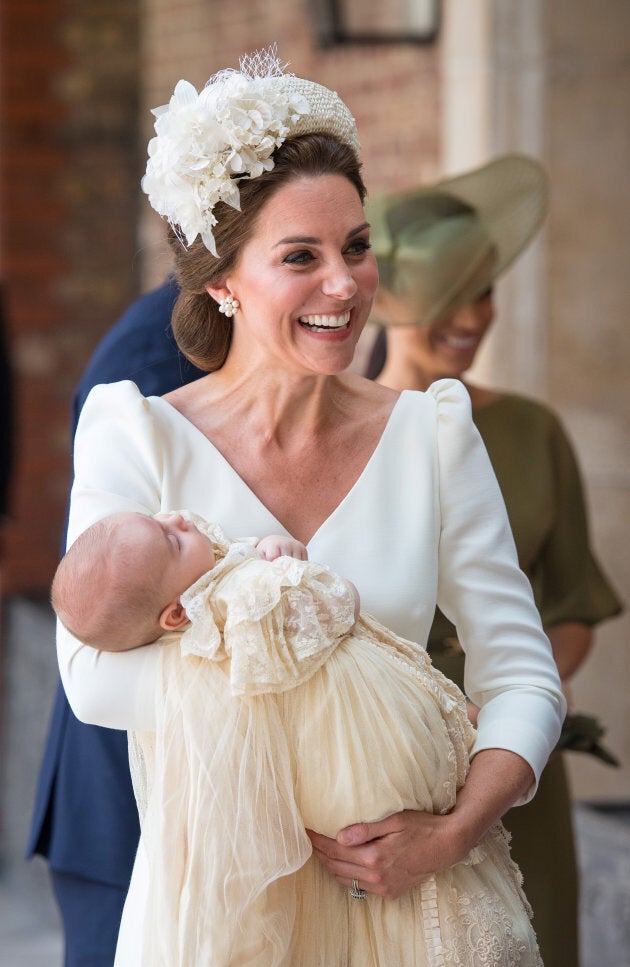 Unlike his siblings, however, Louis did not have his baptism in the early morning. Instead, his took place at 4 p.m. GMT.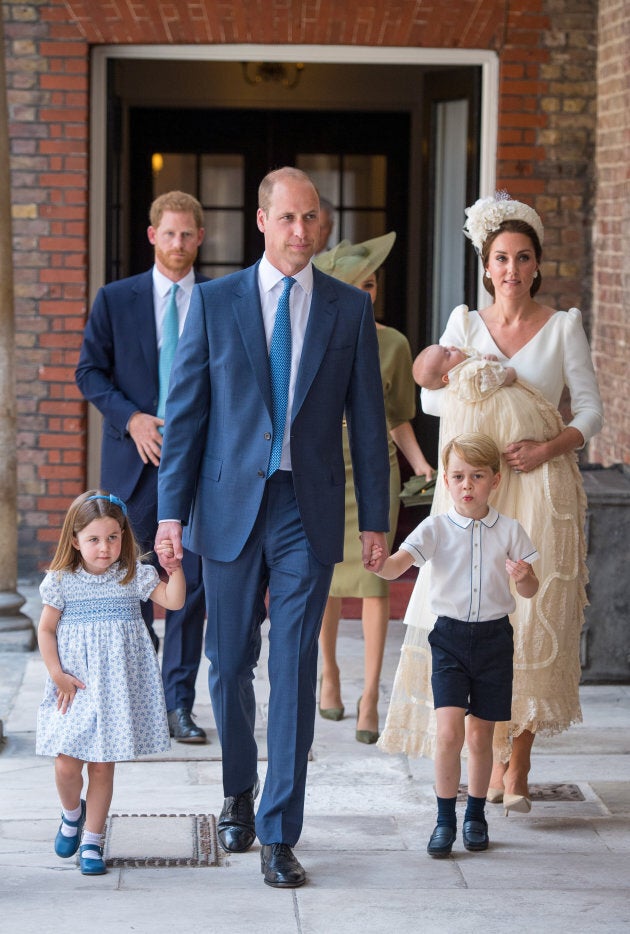 As the Cambridges were all smiles as they emerged from the chapel following the short 40-minute ceremony. They then walked with their guests a short distance to Clarence House for a private tea service.
According to royal expert Victoria Howard, crowds of fans gathered outside St. James' Palace hoping to catch a glimpse of Prince Louis, but due to the private nature of the event, there was no such luck.