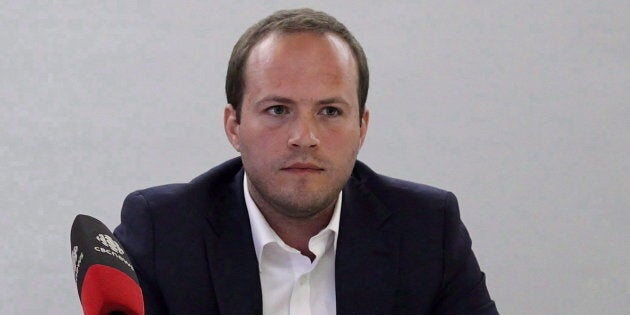 OTTAWA — Liberal MP Nathaniel Erskine-Smith thinks Canada will eventually bend favourably towards the decriminalization of illicit drugs, despite it not being the current stance of the federal government.
On Monday, Toronto's board of health made an unanimous decision to call on the federal government to decriminalize personal possession of all drugs as a public health solution to address the country's deadly opioid crisis.
The move follows a report tabled by the city's medical officer of health, Dr. Eileen de Villa, recommending the policy change to increase prevention, harm reduction, and treatment services.
"It's great to see more health officials that are showing real leadership," Erskine-Smith said in an interview with HuffPost. The Toronto Beaches—East York MP has spent years advocating for decriminalization.
In February, the federal government pledged in its budget to allocate over $231 million over five years to fund strategies to reduce deadly toll of the opioid crisis.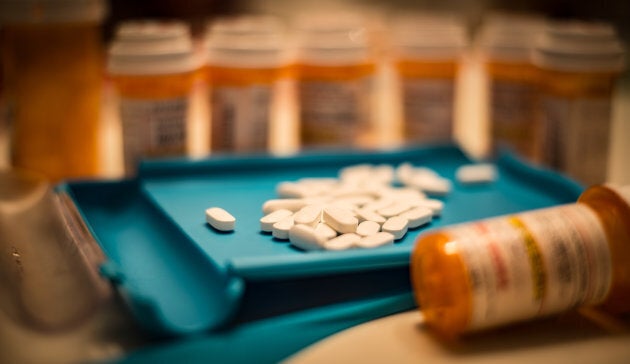 Nearly 4,000 people died last year from an apparent opioid overdose, according to a Health Canada report published last month.
Erskine-Smith explained the government knows the fear of criminal sanctions if someone is caught in possession of illicit drugs is a barrier that discourages people from accessing vital health and social services including treatment.
"So if we're serious about addressing the stigma; if we're serious about taking the public health approach; then it means moving this issue into the health sphere and out of the criminal justice sphere," he said.
Portugal, a country that decriminalized personal possession of all drugs back in 2001, is often cited by advocates as a model.
And Canadians need to only look in their own backyard for a working model. Erskine-Smith pointed to InSite, a supervised safe-injection site in Vancouver's Downtown Eastside.
"That is a decriminalized space. We don't refer to it as a decriminalized space. But that's what it is," he said.
I just don't know how far we're going to get in the political climate as it is.
"Let's expand this approach in a broader way to ensure that we save more lives through treating substance abuse as a health issue."
But the Liberal MP acknowledged with a election on the horizon, timing is an issue.
"I just don't know how far we're going to get in the political climate as it is."
The decriminalization of drugs would involve justice and health, two departments currently focused on rolling out marijuana legalization for an Oct. 17 implementation date.
The federal government has been cold to the idea of making the decriminalization of drugs, despite Liberal party members voting overwhelming in support of the policy idea earlier this year.
Toronto health board wants a little more conversation
Health Canada spokeswoman Maryse Durett told The Canadian Press the government is "committed to a compassionate and evidence-based approach to drug policy, which requires a public health approach when considering and addressing drug issues."
Toronto's municipal health board becomes the first in Canada to endorse the decriminalization of drugs.
The board will now draft a letter to officially signal Ottawa of its recommendation.
"The only way that federal laws are going to change is if we provoke that national conversation," said board chair Coun. Joe Mihevc explained after the group came to its unanimous decision.
"We will be the first to do it, but we can't be the one and only"
With files from The Canadian Press