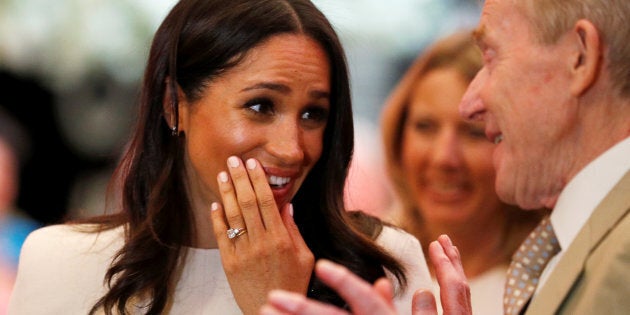 Being a member of the Royal Family isn't always easy. With the Duchess of Sussex in the world's eye, there's been a lot of talk lately about whether Meghan Markle is breaking royal protocol. Every little move she makes is analyzed by tabloids, or by royal watchers on social media and in chat forums.
Meghan has done some things differently, like spending Christmas with the Royal Family at the Sandringham estate only a month after getting engaged. (Usually you're only invited once you've married into the Royal Family.) There are all sorts of royal Christmas traditions she wouldn't have known about, but Prince Harry sang Meghan's praises after the holiday season, saying she did an "absolutely amazing job."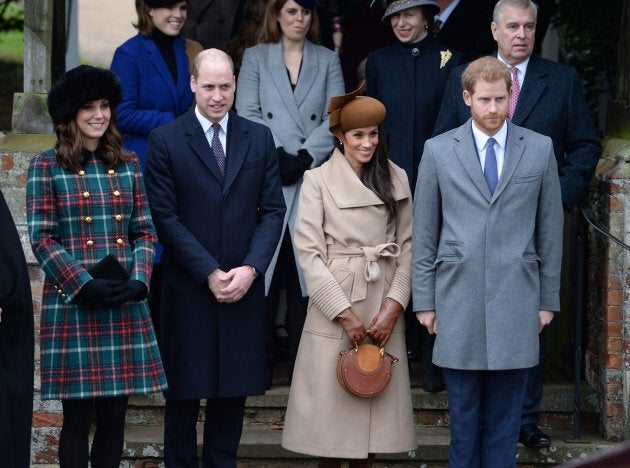 More recently, while in Ireland, the Duchess is said to have been pleased with the outcome of the recent referendum legalizing abortion. Sen. Catherine Noone tweeted her conversation with Meghan at a garden party but quickly deleted the post since royals are not allowed to take sides politically.
The Duchess has learned a ton of royal traditions over the past months as part of "The Firm," partially with the assistance of Samantha Cohen, Queen Elizabeth's private secretary and assistant. Cohen is helping Meghan transition into her new role by explaining all the etiquette lessons.
However, not all protocol is adhered to strictly. So let's break down fact from fiction when it comes to the rules surrounding Meghan.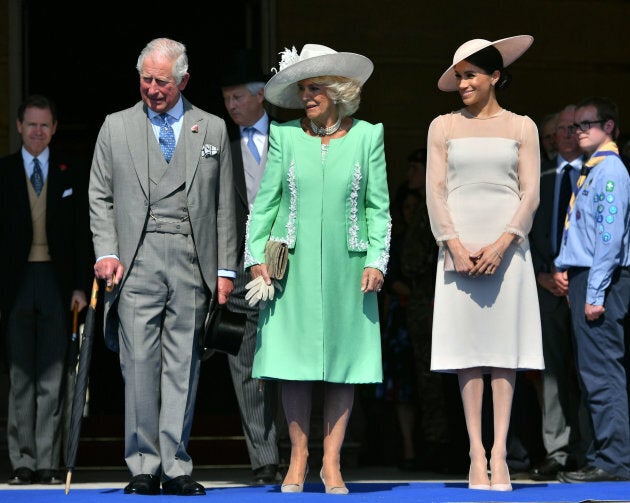 Meghan has to wear tights? False
Royal ladies do wear tights often, but it's not because of any written rule. Amanda Dishaw, editorial director of Meghan's Mirror, said there are several reasons to choose tights. For one, it can help avoid chafing. She also added that the brand the Duchess of Cambridge wears, "has little grips on the feet to make walking in heels easier in the summer heat."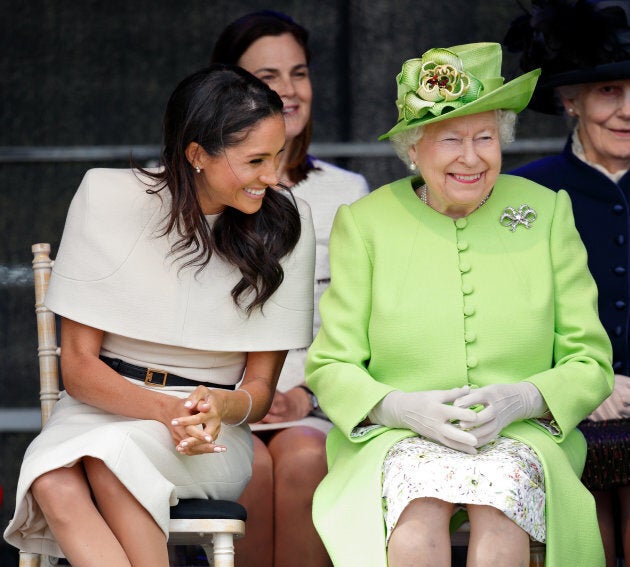 Meghan can't ask The Queen for help? False
When the Duchess of Sussex was invited to join Queen Elizabeth for a day out in Chester, fans were quick to pick up on the Duchess asking The Queen, "who goes first?" when they were getting into their day-tripping car. Twitter was buzzing with people saying Her Majesty should never be asked those kinds of questions. However, the purpose of the joint visit was for Meghan to learn about how to navigate royal engagements. The Queen would have expected that questions would be part of the process and would have appreciated that Meghan was showing incentive to learn.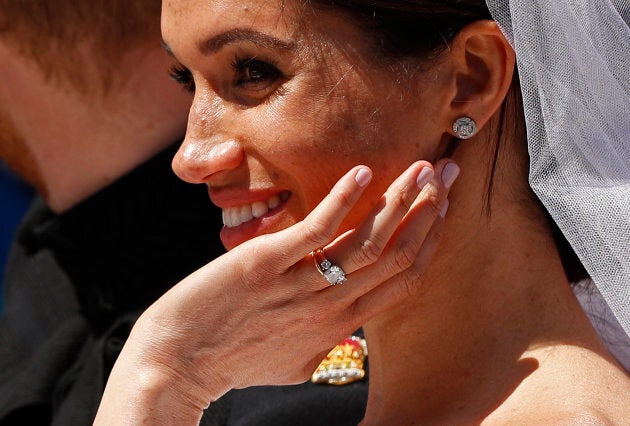 Meghan must wear nude nail polish? False
Nude vs. coloured nail polish is more about practicality than anything else: female members of the Royal Family are expected to appear neat and tidy. When a coloured nail chips, it's very noticeable, whereas nude colours blend when the royals shake the hands of their well-wishers. And the Duchess of Cambridge has even dismantled this "rule" when she sported this bright red pedicure at this 2012 event.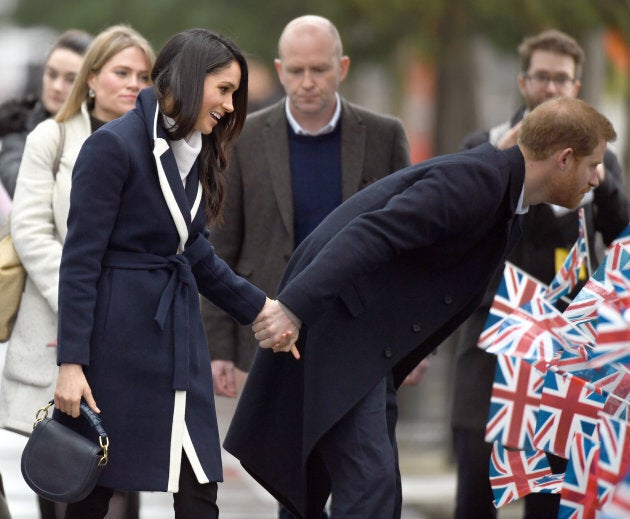 Prince Harry and Meghan can hold hands at engagements? True
You didn't often see The Queen and Prince Philip holding hands at engagements, but that's likely because of the more reserved manner of their generation. Hand-holding is completely up to the couple. The Duke and Duchess of Cambridge aren't big into PDA, but Prince Charles and the Duchess of Cornwall are known to hold hands and gaze lovingly at each other while they're at engagements. It all comes down to their personal style.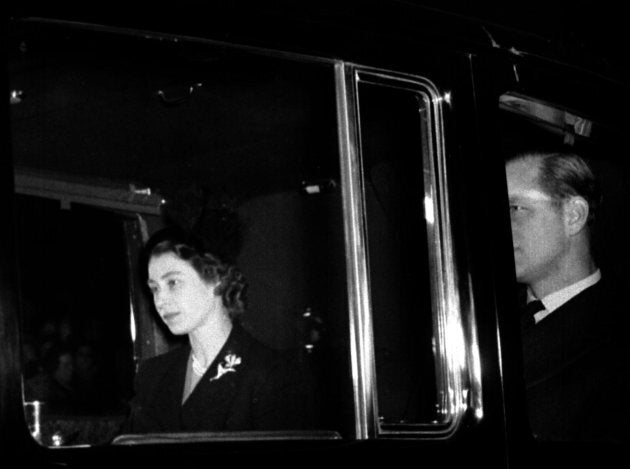 Meghan must travel with a black outfit? True
Ever since the untimely death of George VI, all royals must travel with an all-black mourning outfit. In 1952, when the King died at the age of 56, the current Queen had to wait aboard a plane for a black outfit to be delivered so she could change before departing the aircraft. Members of the press would have been in England to catch her disembarking the plane and she couldn't greet them wearing anything other than mourning clothes. So now, in case a senior member of the Royal Family dies when Meghan is abroad, she will have an appropriate outfit.