What started as an online support group has become a massive annual event embracing black beauty.
Running since 2014, ABC reports that 20,000 festivalgoers flocked to Brooklyn for this year's CurlFest, a one-day celebration of everything natural hair.
Organized by the Curly Girl Collective, Curlfest's humble beginnings can be traced to an email thread several years ago, where its co-founders sought haircare advice from each other.
Once they met up in real life, it was clear there was something special about seeing others with natural hair. Creative director and co-founder Melody Henderson told Today that Curlfest aims to strike back against how textured hair ran counter to long-held, beauty standards.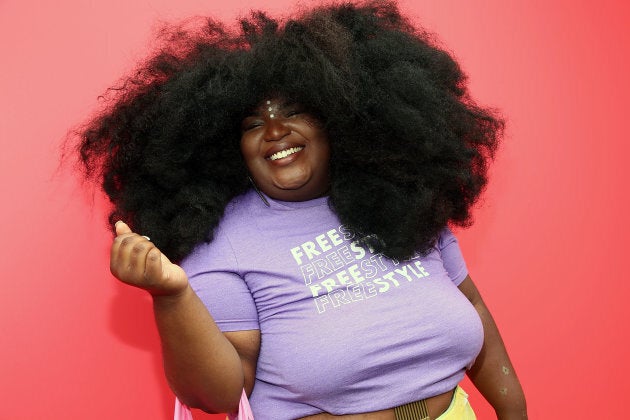 Co-founder Charisse Higgens says she was four years old when she got her first perm.
"That was a decision that my mother made ... that was her ideal of beauty. She thought straight hair was beautiful, and not so much natural hair," co-founder Charisse Higgins told Today.
The natural hair movement is now on the rise. Four in five black haircare shoppers in the U.S. rocked natural hair at least once in 2017, a study by research firm Mintel found.
All types of curly hairstyles and textures were at this year's CurlFest, which offered braiding stations, haircuts, and a haircare vendor market.
Flower power was a big trend
Bold, colourful statements were everywhere
And yes, kids were in on the fun too!
CurlFest is especially important for youth and young adults
"CurlFest has created a place for our youth ... that are coming up really trying to get their self identity in alignment," co-founder Gia Lowe told Teen Vogue. "It's a place where they can know that they are enough and who they are naturally is beautiful, and this is the place where that is celebrated and our youth are witnessing that."