If you're anything like us, just the mention of Michelle Williams is enough to tug on heartstrings.
The Oscar winner has earned herself a reputation as Hollywood's queen of tragic roles; a grieving mother in "Manchester by the Sea," the wife of a closeted cowboy in "Brokeback Mountain," the conflicted lover in "Blue Valentine."
So when she opened up to Vanity Fair for their September cover story, it was a joy to discover Williams had happy personal news to share: she's met the love of her life and they've secretly married.
Her perfect match comes in the form of Mount Eerie frontman Phil Elverum. The couple wed in secret earlier this month, in an upstate New York ceremony attended by close friends.
She tells Vanity Fair that she feels in Elverum a "radical acceptance" that she's only previously felt from late actor Heath Ledger, the father of her daughter Matilda Ledger, 11.
"I always say to Matilda, 'Your dad loved me before anybody thought I was talented, or pretty, or had nice clothes," she says.
Okay, consider our heartstrings officially tugged.
Williams met Ledger on the set of "Brokeback Mountain" and dated him for three years before they split. Ledger died several months later. Williams told Vanity Fair that as a single parent, she needed to raise her daughter away from the intense media scrutiny that followed after his death.
"It was unmanageable to be stalked like that every moment of the day. So I left, in a desire to create a sane home environment," she said of the media attention, in the interview. "When you're a single parent, and that element of provider and protection is missing, it's scary."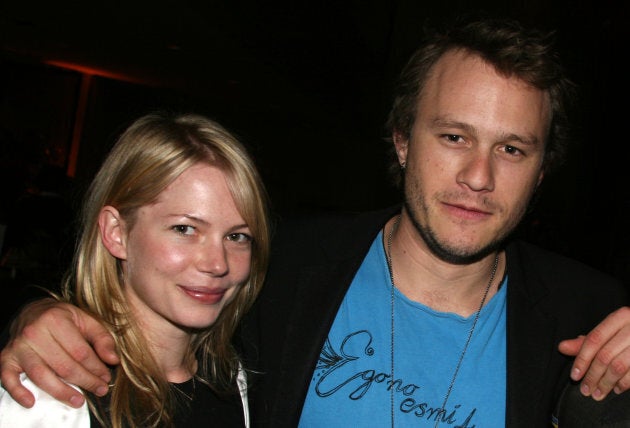 I always say to Matilda, 'Your dad loved me before anybody thought I was talented, or pretty, or had nice clothes.Michelle Williams
Single parenthood is something she shares with her new husband. Elverum has raised his daughter by himself following his wife's death from cancer in 2015. He's since released two highly praised albums exploring grief.
The couple will be raising their daughters together in Brooklyn.
Her growing family and relationship is liberating for the actress, who's never discussed her love life after Ledger.
"Ultimately the way he loves me is the way I want to live my life on the whole. I work to be free inside of the moment," Williams tells Vanity Fair. "I parent to let Matilda feel free to be herself, and I am finally loved by someone who makes me feel free."