OTTAWA — Saudi Arabia said on Sunday that it is ordering Canada's ambassador to leave the country and freezing all new trade and investment transactions with Canada in a spat over human rights.
"We consider the Canadian ambassador to the Kingdom of Saudi Arabia persona non grata and order him to leave within the next 24 hours,'' Saudi Arabia's foreign ministry said on Twitter.
The ministry added that Saudi Arabia is recalling its ambassador to Canada in a dispute that appears to be over a tweet on Friday from Global Affairs Canada.
"Canada is gravely concerned about additional arrests of civil society and women's rights activists in Saudi Arabia, including Samar Badawi. We urge the Saudi authorities to immediately release them and all other peaceful human rights activists,'' the Canadian tweet said.
The Saudi foreign ministry called the use of "immediately release'' in Canada's tweet "unfortunate, reprehensible, and unacceptable in relations between states.''
It dismissed Canada's characterization of the activists as "an incorrect claim'' and said Canada's attitude was "surprising.''
"Any other attempt to interfere with our internal affairs from Canada, means that we are allowed to interfere in Canada's internal affairs,'' it said.
In an email to The Canadian Press Sunday night a spokeswoman for Foreign Affairs Minister Chrystia Freeland issued a brief response to the Saudi complaint.
"We are seriously concerned by these media reports and are seeking greater clarity on the recent statement from the Kingdom of Saudi Arabia,'' said Marie-Pier Baril.
"Canada will always stand up for the protection of human rights, very much including women's rights, and freedom of expression around the world,'' she said, adding "Our government will never hesitate to promote these values and believes that this dialogue is critical to international diplomacy.''
Saudi Arabia said it was also freezing all new trade and investment transactions with Canada and "reserves its right to take further action.''
It said it will not accept any form of interference in its internal affairs and considers the Canadian position "an attack'' requiring a firm stance to deter "attempts to undermine the sovereignty'' of Saudi Arabia.
Amnesty International has said Badawi, the sister of jailed blogger Raif Badawi, was recently detained along with Nassima al-Sada, another prominent female activist.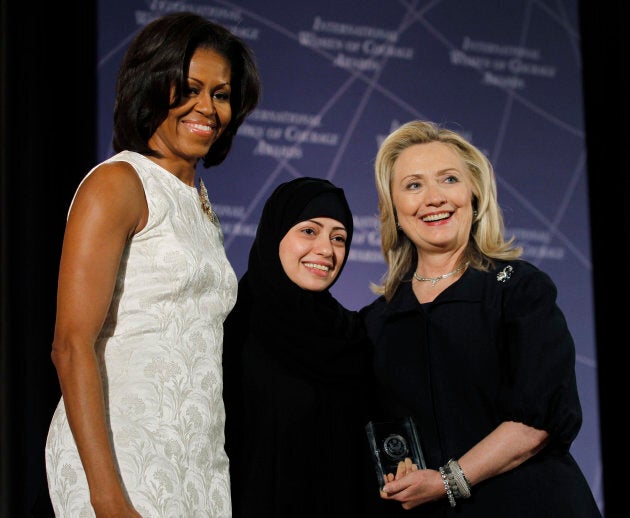 The human rights group's Middle East research director described the arrests as part of a larger crackdown on human rights in Saudi Arabia.
Jackie Hansen, a gender rights campaigner for Amnesty International Canada, said last Thursday that the circumstances of the arrests were still unclear and there was no news of any charges.
Badawi's brother was arrested in Saudi Arabia in 2012 and later sentenced to 1,000 lashes and 10 years in jail for criticizing clerics.
He received 50 lashes in January 2015 during a public flogging but is not believed to have received any further corporal punishment since then.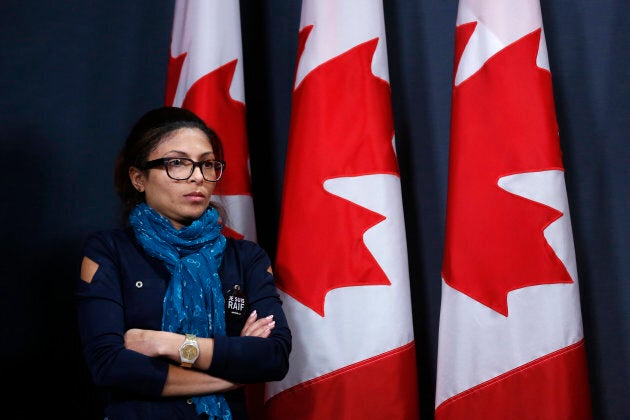 His wife and three children live in Quebec and became Canadian citizens last month.
Freeland said on social media last Thursday that she was "alarmed'' to hear of Samar Badawi's arrest.
"Canada stands together with the Badawi family in this difficult time, and we continue to strongly call for the release of both Raif and Samar Badawi,'' she wrote on Twitter.