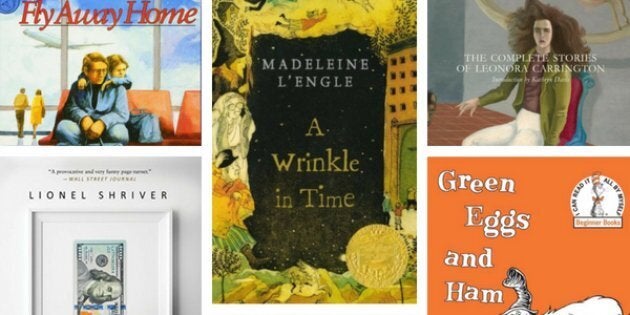 Happy National Book Lovers Day! As a newsroom full of book lovers (read: nerds), we were happy to celebrate by talking about books that have changed our lives. For many of us, that meant books we read as kids or teenagers, which opened us up to new ways of thinking; for others, it was a recent read that tapped into something we just keep coming back to.
See below for some of the books we'd highly recommend you read.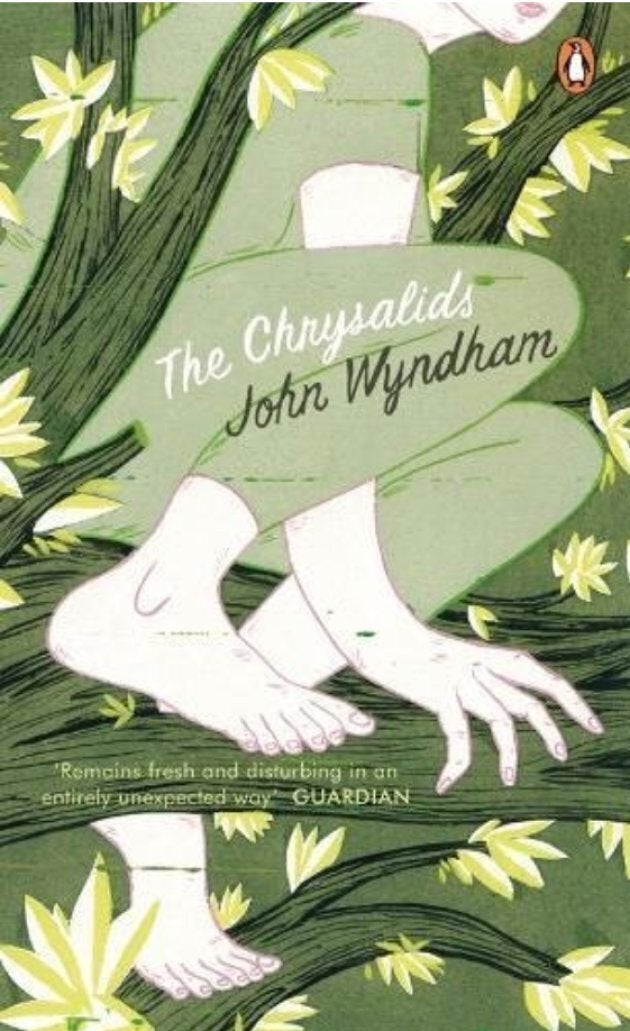 "The Chrysalids" by John Wyndham
"I had to read this for school in Grade 8, and I'm glad I did. It's classic sci-fi about fear of the unknown and the desire to ostracize those who are different, and how those attitudes can shape a society for the worse. As a kid, I always knew mocking people or making them feel like outsiders for being different was inherently bad, but seeing how that damage could actually play out is a lesson everyone should go through." — News editor Jessica Chin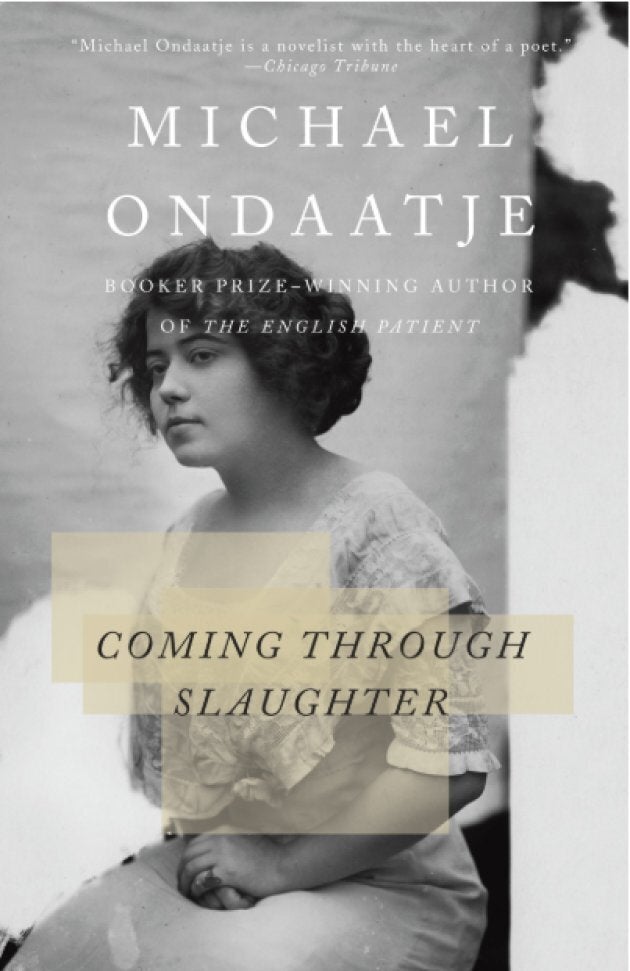 "Coming Through Slaughter" by Michael Ondaatje
"Experimenting with fiction and non-fiction, and dramatic changes of tense and voice, 'Coming Through Slaughter' was almost the come-to moment that moved me to pursue becoming a writer.
I came across this book when I was a teenager, before 'The English Patient' became an international best-seller, and I knew nothing about Michael Ondaatje. I was drawn to the book's cover art and the fact that it was written by a fellow South Asian. I was instantly entranced by Ondaatje's take on the story of Buddy Bolden, a real-life jazz musician who lived in New Orleans in the early years of the 20th century.
Bolden was known for his dazzling improvisations and that energy is translated into Ondaatje's writing. It's frenetic. Chaotic. Poetic. It's a book that defies categorization, genre, or classical techniques. It allows the reader to explore both the mind and life of Bolden, as well as the mind and life of an author who isn't confined to traditional narratives or writing techniques.
It's fearlessly written with energy and honesty; emotional truth. It conveys a dark beauty and vulnerability. It's moving and heartbreaking, embodying the full spectrum of human complexity and emotion. It was my window into a world where you could be moved by static pages." — Acting senior lifestyle editor Charmaine Noronha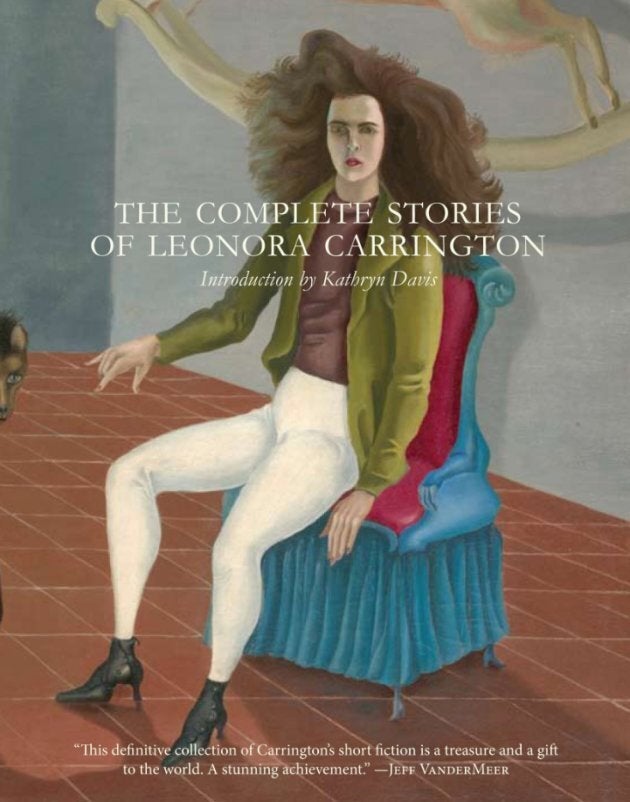 "The Complete Stories of Leonora Carrington"
"I read about 'The Complete Stories of Leonora Carrington' on Broadly last year and decided to order it. The worlds she creates in her short stories are fascinating, terrifying and hilarious. In the first story, a girl trains a hyena to walk in high heels and speak French, and then sends it to a debutante ball in her place. Her stories unlocked a whole new imagination in myself. Now, I open it up and read a story whenever I'm feeling uninspired or bored." — News editor Emma Paling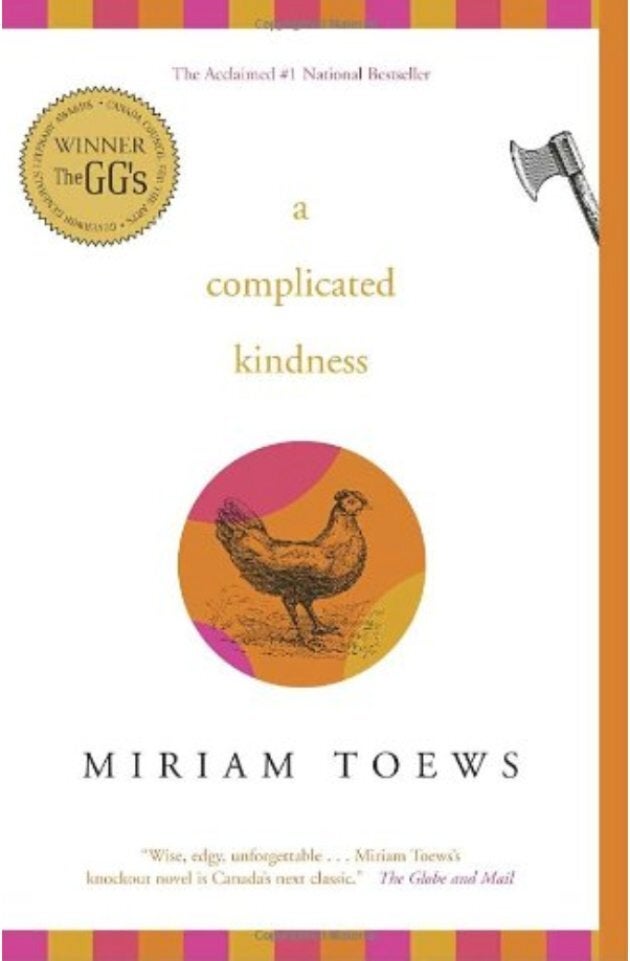 "A Complicated Kindness" by Miriam Toews
"I've never come across any writer who can punctuate sorrow and tragedy with humour quite as effectively as Miriam Toews. Calling it a coming-of-age novel about a teenager struggling to cope with her mother and sister leaving home doesn't do justice to how weird and gorgeous and sad this book is. Its characters are achingly realistic, stomping around their childhood homes wearing just a bra, cranking up the volume on Marianne Faithfull, yelling at people in their religious family to go to hell. It's about longing, grief, the loss of faith and the promise of a better life. Even when it's about the heartbreaking realization of your own limitations, but it's so sharply observed and so funny. I had also never read a book with such a relatable and tormented teenage protagonist. I recommend it to everyone." — Associate news and lifestyle editor Maija Kappler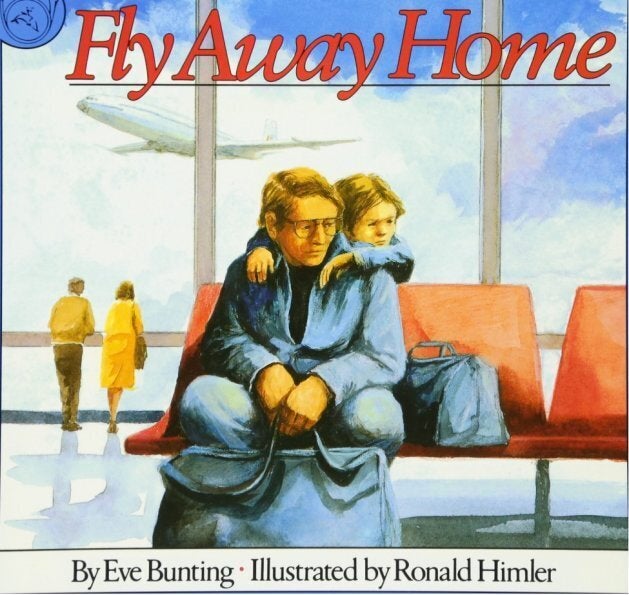 "Fly Away Home" by Eve Bunting
"'Fly Away Home' is about a boy and his father living in an airport. It's an incredibly realistic depiction of invisible homelessness that I think a lot of people with similar childhoods would relate too. I appreciate that it shows the challenges the family goes through to avoid detection, while also emphasizing the warm, vibrant community of other invisibly homeless people in the airport." — Multimedia and lifestyle editor Al Donato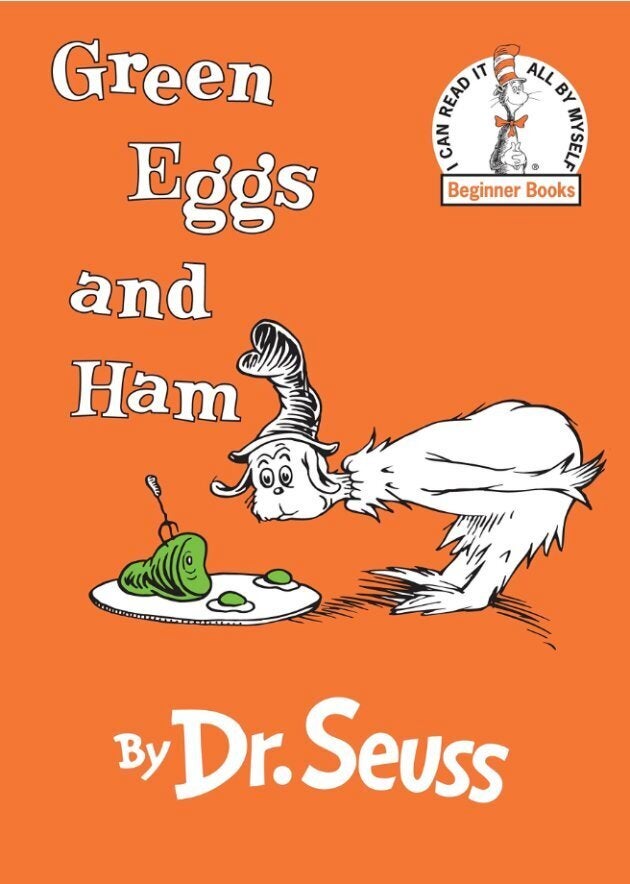 "Green Eggs and Ham" by Dr. Seuss
"I grew up reading Dr. Seuss, and so did my mom. I started reading his books to my pregnant belly when I was in my third trimester. It felt silly to read aloud to no one, at least no one I could see. Even the act of sitting in the just-assembled rocking chair in the freshly painted nursery was peaceful, so I did it most days. I'd rock back and forth, just me, 'One Fish, Two Fish,' and my baby boy kicking me enthusiastically during a particularly good rhyme.
My son Sam is now almost two years old, and I've come to realize that the magic of Dr. Seuss isn't just in the creative world he made for us, but in the simplicity of the words on the pages. Sam will sit still (a feat in and of itself) for a 40-page book because he recognizes every single word in it: house, mouse, tall, ball, up, down. The books are silly and fun, but they're also teaching my son to love words and reading. It's just a bonus that the main character in 'Green Eggs and Ham' happens to be 'Sam I am.'
Sam, likely in an attempt to delay bedtime, now requests that I read 'Green Eggs and Ham' (which he calls 'Up Down' ...close enough) a minimum of three times each night before we turn out the lights. And even when I'm feeling like I want to rush because I'm tired, or hungry, or have things to do once Sam finally goes to bed, I always let him snuggle in for another round. We rock back and forth, and he enthusiastically shouts 'HOUSE!' right on cue, and I'm thankful that Dr. Seuss taught me to slow down and appreciate the simple things." — Lifestyle and parents editor Natalie Stechyson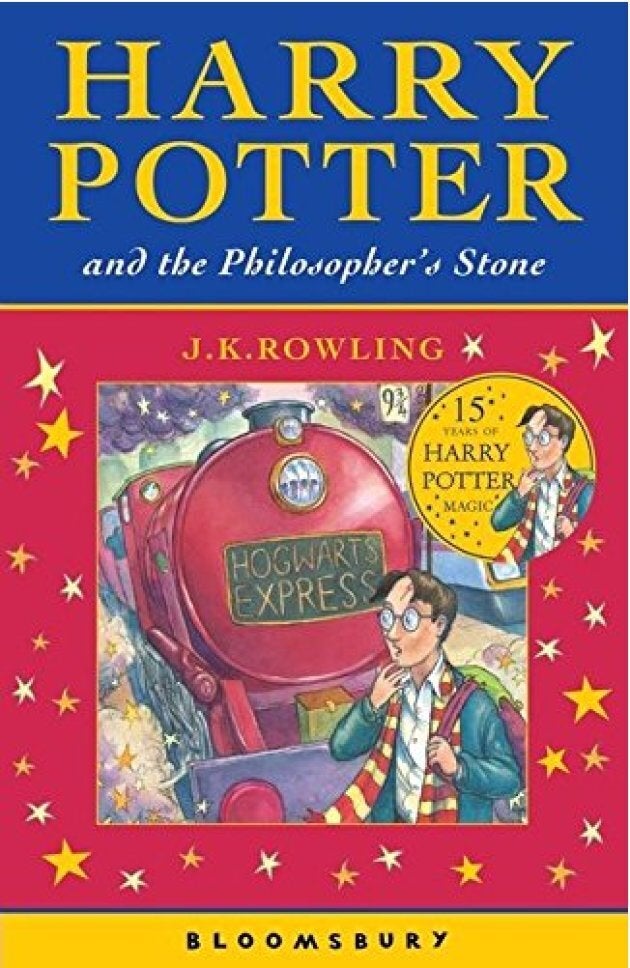 "Harry Potter and the Philosopher's Stone" by J.K. Rowling
"I know the Harry Potter series doesn't need even more praise heaped on it, but it deserves every single accolade it has ever gotten. I've always been a reader — in fact, my mom got me potty trained by sitting me on the toilet with a book to keep me there — but the Harry Potter books truly changed my life. When I picked up 'Harry Potter and the Philosopher's Stone', I could not put it back down until I was done with it and waiting for each new book to come out felt equally exciting and agonizing. Finishing the last book truly felt like losing something ' an integral part of my life was over.
Why did these books affect me so much? Well, besides Rowling's carefully crafted plot and comfortable writing style, it taught my whole generation familiar lessons of love and acceptance and bonded us all through the shared experience of playfully squabbling over our Hogwarts houses. But beyond that, for many of us, it was a subtle but powerful lesson in how to stand up for what's right, to resist what is immoral even if it might be the law, and to fight for each other in the face of incredible darkness. Lord Voldemort was an iconic villain, but he and his followers were also clear parallels for evil leaders of the past, and quite frankly, the present. Rowling's lessons held up then, and they hold up now, and I'll forever be grateful for that." — News editor Sima Shakeri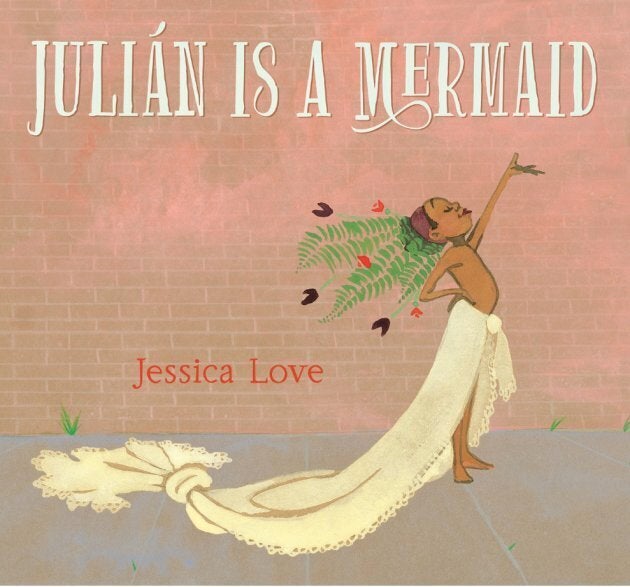 "Julián Is a Mermaid" by Jessica Love
"OMG THIS BOOK. I READ IT WITH ONE HAND, BECAUSE THE OTHER WAS CLUTCHING MY HEART THE WHOLE TIME. It's a very sweet story about a boy encountering drag queens on the subway. It's super celebratory of diverse gender expression and family acceptance, and it has the most gorgeous illustrations. A great addition to any kid's LGBTQ2S+ bookshelf and one I wish I had growing up!" — Multimedia and lifestyle editor Al Donato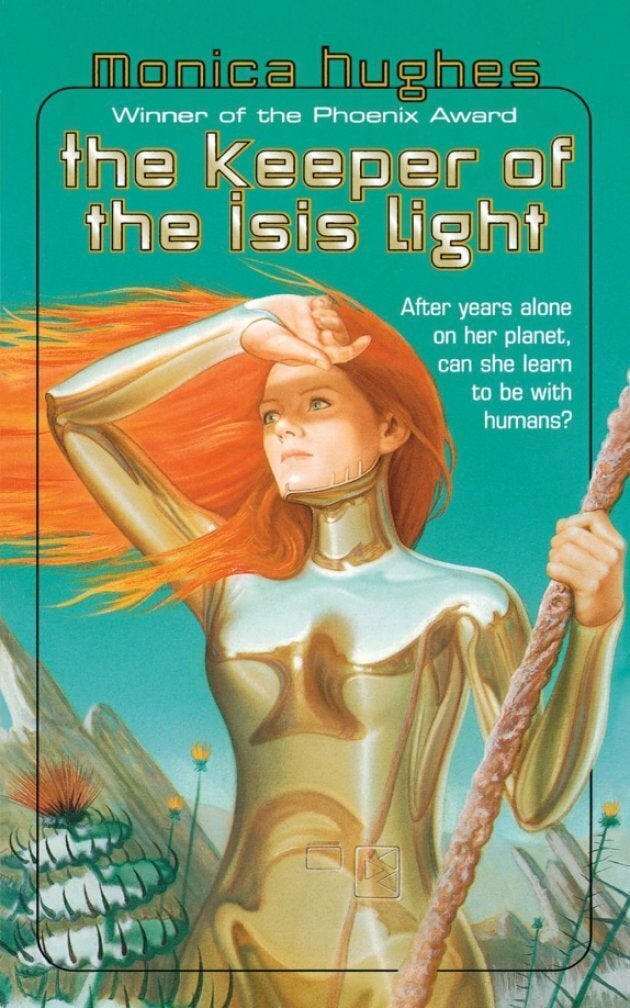 "The Keeper Of The Isis Light" by Monica Hughes
"Monica Hughes is an English-Canadian author who wrote numerous books for young readers. I reread 'The Keeper Of The Isis Light' countless times as a teen. The main character Olwen Pendennis is the sole human on the planet Isis, which she guards with her robot companion, Guardian. Humans come to colonize the planet, and for the first time, Olwen comes face-to-face with the darker side of human nature. Hughes reportedly didn't realize it when she wrote it, but Olwen's story explores themes of discrimination, performance and colonization that stayed with me as a teen and are on my mind every day as an adult." — Managing lifestyle editor Lisa Yeung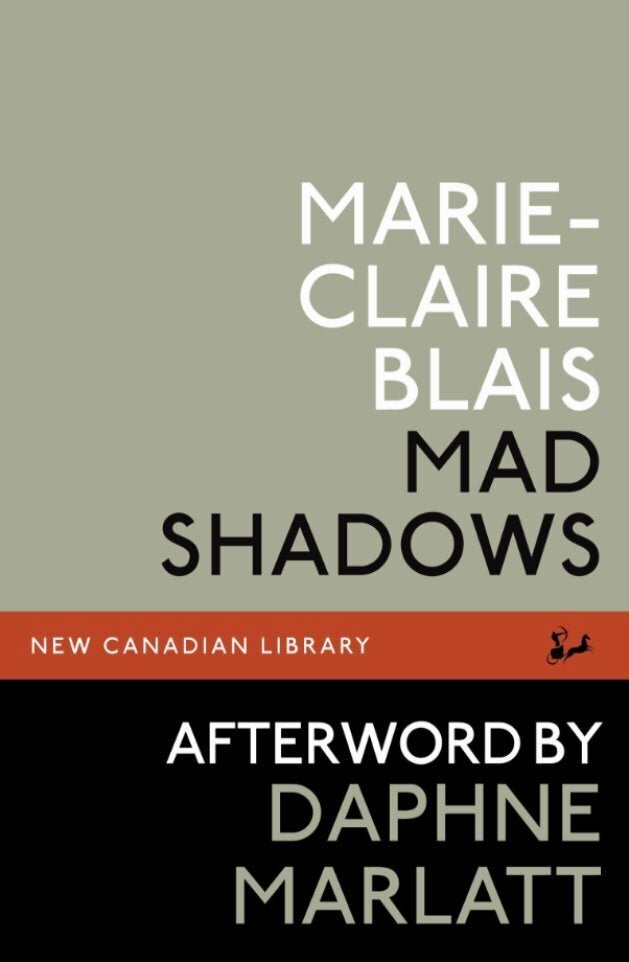 "Mad Shadows" by Marie-Claire Blais
"'Mad Shadows' really stuck with me. The book is about beauty, ugliness, and hollow love. I read it in high school, when I was somewhat obsessed with my image, as are a lot of teenagers. The book is really dark, and imagines a family who are all eventually killed by their own obsessions — a lesson that stuck with me at an age when the way I looked was very important to me. Blais also wrote the book when she was 20, and that made me feel like I could also do cool things with my life." — News editor Jessica Chin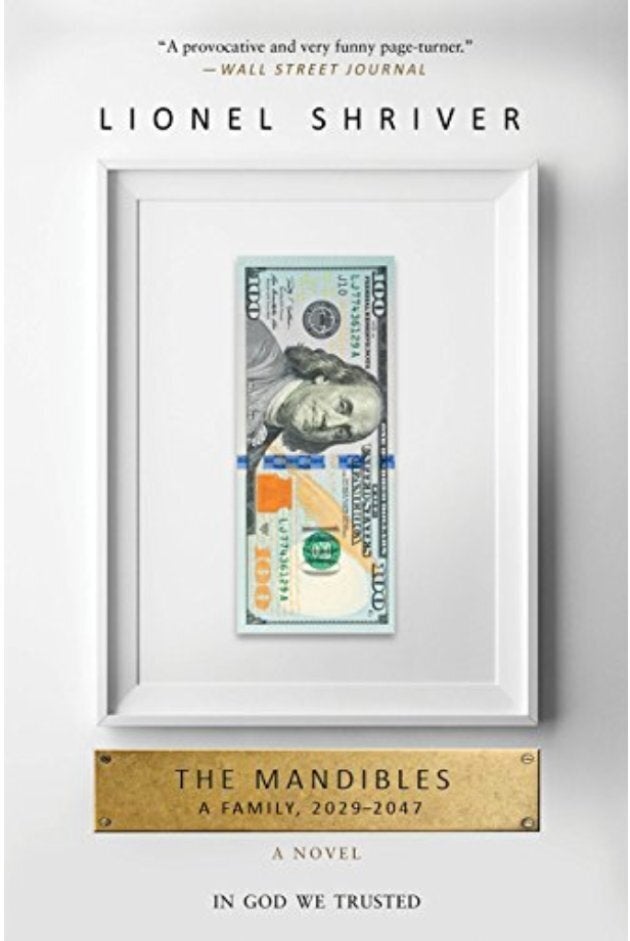 "The Mandibles" by Lionel Shriver
"Probably the book I've talked about most in the last couple of years is Lionel Shriver's 'The Mandibles.' This novel takes place in the not-so-distant future, and explores what could happen if the financial structure we rely on completely falls apart and how technological advances (like self-driving cars, for example) have a widespread impact on every facet of society. And on the emotional side of things, the book also focuses on how families handle these changes. It's given me tons to talk and think about ever since I read it." — Audience development manager Rebecca Zamon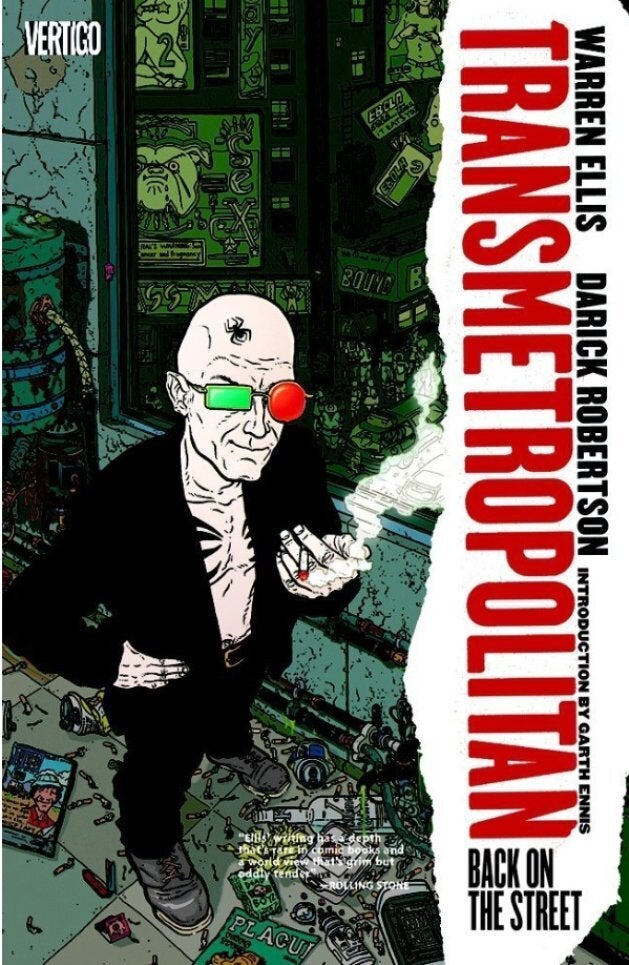 "Transmetropolitan" by Warren Ellis and Darick Robertson
"I read this graphic novel series as a teen, and later again as an adult. And again, and again. It presents a dystopian future filled with anarchistic technology, plotting populist politicians and runaway inequality — tell me when that starts sounding familiar. Fact is, despite being penned in the '90s, 'Transmet' has never ceased being culturally relevant, and that's why I keep coming back to it.
And, let's face it, protagonist Spider Jerusalem made journalism look badass — speaking truth to power, drinking booze and packing heat in the form of a bowel disruptor. One day, right?" — Blogs editor Nicholas Mizera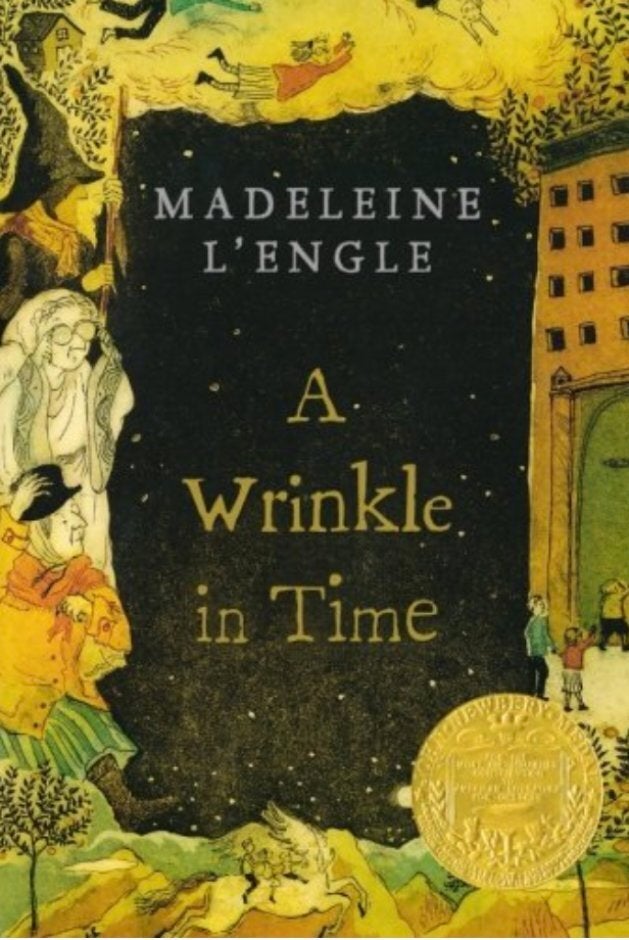 "A Wrinkle In Time" by Madeleine L'Engle
"'A Wrinkle In Time' was my gateway book into fantasy as a teen. (Pardon the pun for those who've read it.) Young Meg Murray carries the fate of her father and young brother on her shoulders as she fights against time and evil to save them, and she's single-handedly responsible for sparking my love of sci-fi/dystopian literature and film. Meg is fiercely bright, but also painfully awkward and insecure. And very brave. She taught teen me that even though I didn't fit in, I wasn't alone." — Managing lifestyle editor Lisa Yeung