An Ontario student's travel plans are in disarray after an Airbnb host turned him away because his friend and fellow traveller was black.
Corne Van Hoepen studies journalism in Toronto. He was planning to visit Vancouver, where he grew up, with a friend this summer.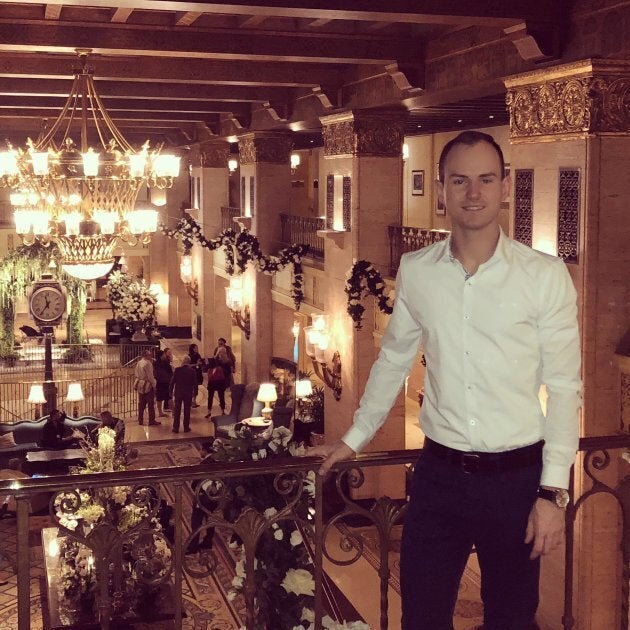 In an attempt to save money on their trip, the duo turned to Airbnb and booked a stay at the 'High End Apartment at the Heart of Richmond Centre' and paid for two nights there.
Van Hoepen told HuffPost Canada that the host, identified only as Grace, started to ask him a series of bizarre questions.
Finally, about his friend, she asked, "Is he black?"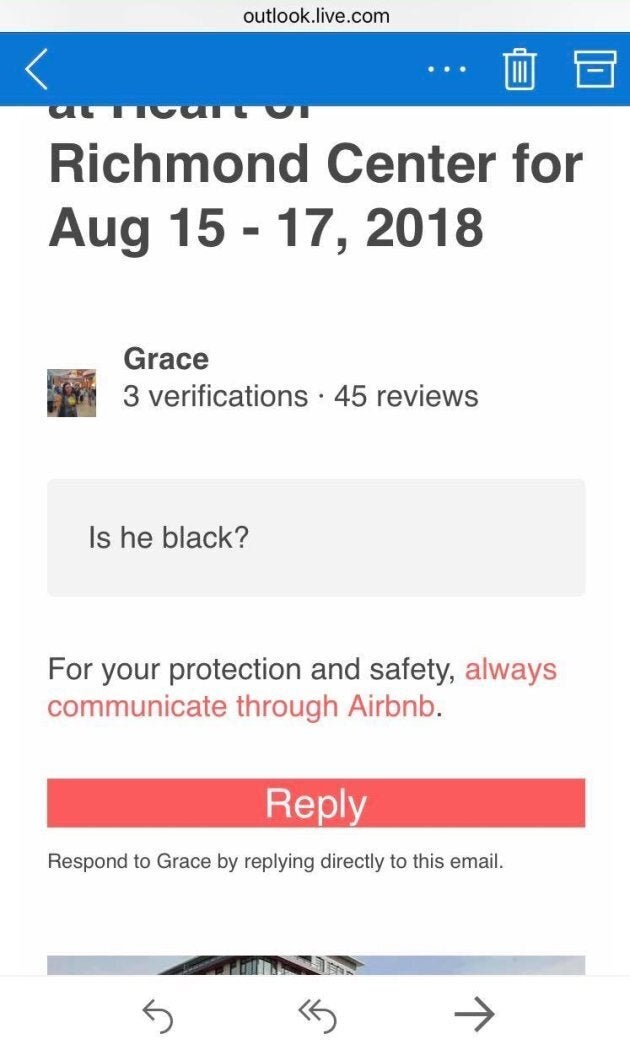 Unsure of how to respond, Van Hoepen consulted with his friend, who told him he was proud to be black and that he should answer honestly.
"I've never experienced this before, myself, because I'm Caucasian... my first instinct was to be like 'what does race really matter? We're just trying to book a room.'"
When he told Grace that his friend was black, she allegedly told him to cancel the reservation because black people were not allowed in her building.
Van Hoepen said they had tried to give Grace the benefit of the doubt but they were flabbergasted by her response.
"We were just like, 'Whoa, what's happening?'"
Alleged that black people were not allowed
Grace insisted that he cancel the reservation but he refused because he wanted to ensure that the booking was still on his account for Airbnb to investigate.
The host later called Van Hoepen to further insist that he cancel because her building had no black people in it and that the booking would tip them off that she was renting out her home -- something she told him was not allowed.
Van Hoepen contacted the building's manager who confirmed that what Grace was telling him was not true and that's when he felt sure that she was acting out of racism.
He replied to her message, telling her that he didn't understand her reasoning.
"Since when are black people not allowed in a building! Airbnb is a public platform, and race has nothing to do with it!"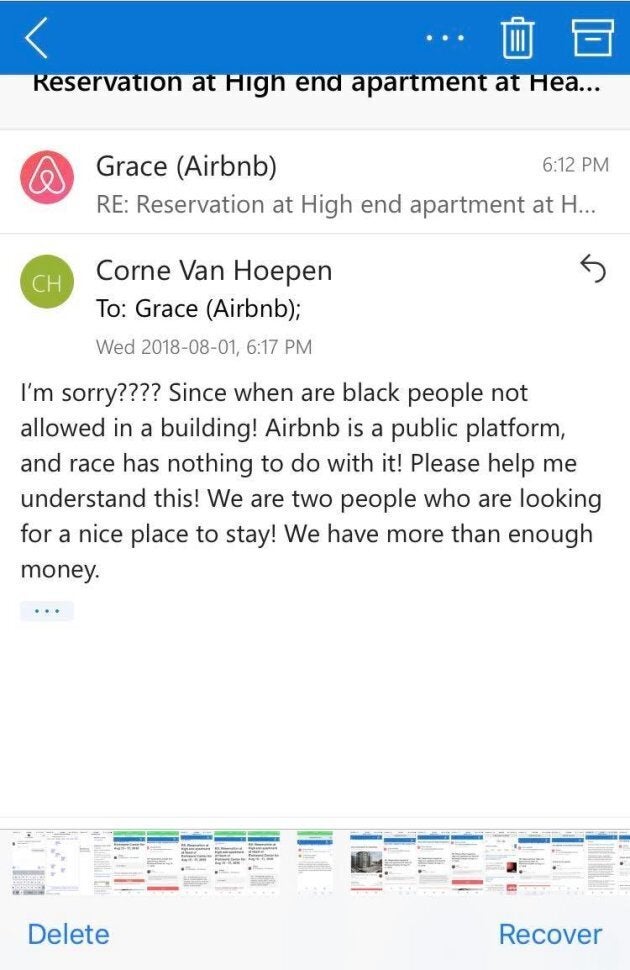 Van Hoepen said his friend had told him about experiences with racism and profiling in the past, but seeing it first-hand was eye-opening.
"Like walking into stores, the way they'll pay more attention to him versus a white customer but I have a hard time understanding that because I never face that," he said. "I was in shock for a couple days."
Airbnb has a Community Commitment that asks all users to respect each other.
"I agree to treat everyone in the Airbnb community—regardless of their race, religion, national origin, ethnicity, disability, sex, gender identity, sexual orientation, or age—with respect, and without judgement or bias," users must pledge.
'Leery' about experience
After he got in contact with the company, Grace was removed from the website, but Van Hoepen is struggling to figure out his new plans.
On Thursday, he received a $325 credit from Airbnb for the lost booking, after some back-and-forth with the company.
Van Hoepen says the whole experience has made him "leery" about booking with Airbnb and similar sites again.
"I don't think anybody should have to go through the experience we have."